Call of Duty Mobile is now celebrating its first Anniversary. Ever since its release one year ago, the game has amassed a lot of popularity. Activision made sure that Call of Duty Mobile includes characters, modes, and maps from the main series of Call of Duty. That is why a lot of people got attracted to the game. The game got downloaded over 300 million times within the first month of its launch.
Just like in the other Call of Duty Titles, COD mobile also has Battle Passes, Crates, and bundles. This way players can pay a premium to unlock exclusive skins, characters, and weapons. The players can get access to the Battle Pass, crates, and bundles by purchasing them, using the in-game currency, called CP or COD Points.
---

---
How to buy CP in Call of Duty Mobile
The in-game currency which Call of Duty Mobile features is known as CP. Most in-game purchases are done using CP.
Today we will be discussing the steps to buy CP and about the various methods to buy CP.
We will be discussing how to add credits in Google PlayStore
Method 1: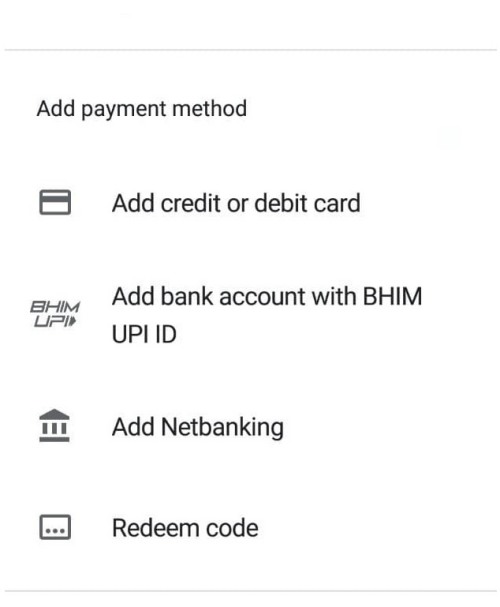 By adding Credit/Debit Card Details in Google Playstore.
 Open Playstore
Click on the Drop Down Menu (Represented by 3 lines) on the top left
Go to Payment Methods
Select "Add Credit or Debit Card"
Enter the relevant details of your Card.
---
Method 2:
By adding credits via payment through Paytm
Open Paytm app
Type in Google in the search bar
Select "Google Play Recharge"
Make your required purchases.
After completing the Purchase successfully, you will get a Recharge code.
Note the code
Open Playstore.
Go to the drop-down menu and select Payment Methods
Then select "Redeem Code" and type in the code which you got earlier to get a redeem code.
After having completed any of the above 2 processes, go through the following steps to add CP in your Call of Duty Mobile-ID.
Steps to purchase CP in COD Mobile:
Open the game and click on the store option present on the bottom left of the main screen.
Find the CP tab in the store and press on the same
Various top-ups of CP appear, and players can click on the desired option.
After choosing the desired option they can make their payment in the method of their preference. They can either use the redeem code or the credits added via Paytm.
The CP will be added to your account after making a successful purchase.
Here are the prices of all the CP top-ups available in COD Mobile:
79 INR – 80 CP
399 INR – 400 CP + 20 Free
799 INR – 800 CP + 80 Free
1949 INR – 2000 CP + 400 Free
3200 INR – 4000 CP + 1000 Free
7900 INR – 8000 CP + 2800 Free
The purchases can be made using Google Pay, or by using Credit/Debit cards. You can also use your UPI IDs for making the purchase.
There are also certain ways by which players can gain CP for free or generate funds to buy CP for free.
Google Opinion Rewards
The most trusted way to potentially win some free CP is by filling the surveys on Google Opinion Incentives. What this app essentially does is allots different surveys to the users on many occasions and rewards you when you fill it. The accessible surveys rely on several factors and so it can take some time to make money from this process. The money raised through a survey is to be used in the Google Play Store to recharge the game. Then if you have enough funds for the buying of any diamonds, continue to buy the money you earned from carrying out surveys.
---
ALSO READ: Top 5 Best Weapons in Call of Duty Mobile Season 11
---
Call of Duty Mobile releases a ton of quality content that can only be unlocked by purchasing them using CP. Also, the Battle Pass of every season comes with some eye-catching characters, skins, weapons, and much more. They are definitely worth buying CP.
Subscribe to our Youtube Channel. Follow us on Twitter & join our Telegram channel for more post-updates.
---
Check out GUNSMITH LOADOUTS here –
Abhigyan identifies himself as a tech geek, gaming cognoscenti, and also a connoisseur of music. Unidentified and mysterious phenomena never fail to gather his undivided attention. When not reading about bizarre and perplexing entities across the Universe, he can often be found cheering for his favorite teams in Football.