Ever since its release in October 2019, Call of Duty Mobile has become one of the most popular FPS games on the mobile platform. Mostly because it has adopted many features from other titles of the CALL OF DUTY franchise.
Most players are emotionally connected to the Call of Duty Series. So, inculcating some of the most renowned and familiar features of COD titles in Call of Duty Mobile attracted a large number of players from all around the world.
---
ALSO READ: Top 5 Best Weapons in Call of Duty Mobile Season 11
---
COD Mobile is now celebrating its first anniversary. COD Mobile have been giving out rewards and freebies like crazy. Season 11 brought with it, new characters, maps, skins, weapons, modes, charms and much more.
How to get Weapon Charm in Call of Duty Mobile:
Just like in other Call of Duty titles, Call of Duty Mobile also has the option to attach charms to your weapons. The Charms are little adornments for your weapons which help to make your weapon unique and give it a personal touch.
Call of Duty Mobile has released Hundreds of charms for players to choose from. There are a lot of ways in which a player can unlock charms. We have listed them out for you.
From Battle Passes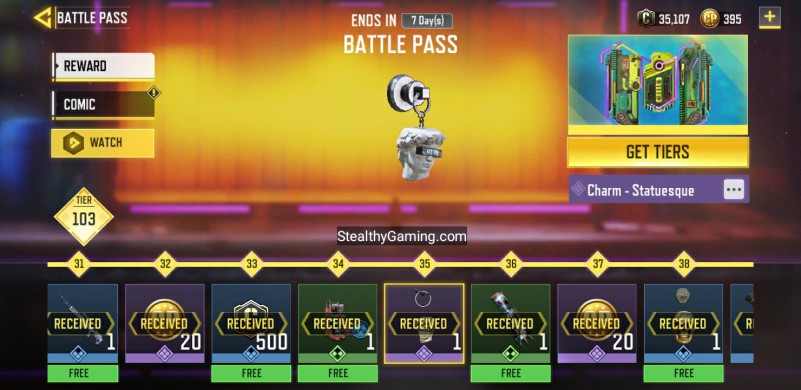 Ever since the introduction of charms in the game, Call of Duty mobile releases charms via the Battle Pass. They have been generous enough to release charms for both the Premium as well as the Non-Premium Battle Pass holders.
Like in Season 11, we get to see the Statuesque Charm and the Gilded Afterlife Charm in Premium Battle Pass tier 35 and Free Battle Pass tier 38 respectively.
Seasonal and Featured Events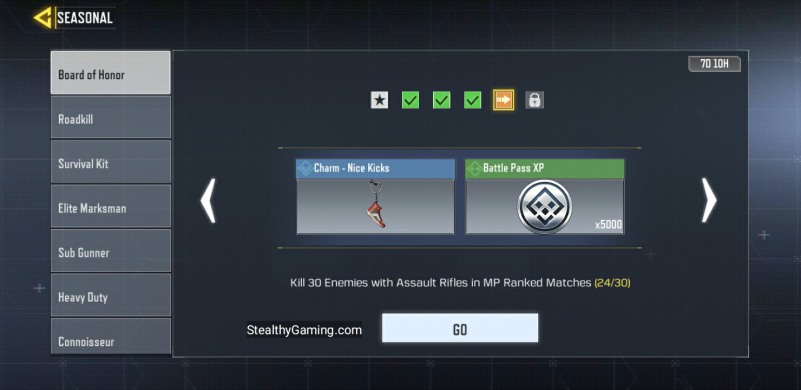 Call of Duty Mobile is infamous for releasing quite a lot of rewards and unlockable content via the seasonal events. So, COD Mobile has also been known to include a few Charms under the Seasonal Events. Players can unlock these charms by completing a set of missions/ tasks.
For example, in Season 11, players can unlock the Nice Kicks Charm by Completing a set of tasks under the Board of Honour Section of Seasonal Events.
---

---
Special Events
COD Mobile also is known to give out charms during special events. Like in Season 11, we had the Anniversary Events. Here players had the chance to get the Anniversary Coin charm by staying in Top 1% of the Anniversary Leader board.
Lucky Draws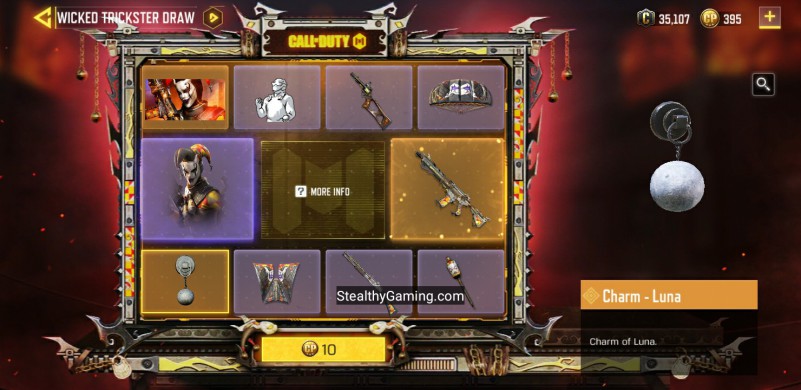 Call of Duty Mobile also makes sure to include a legendary charm in the lucky draws. For example, players can get the Luna Charm from the Wicked Trickster Draw, or the Skin Free Charm from the Thorned Rose draw, etc.
Crates and Bundles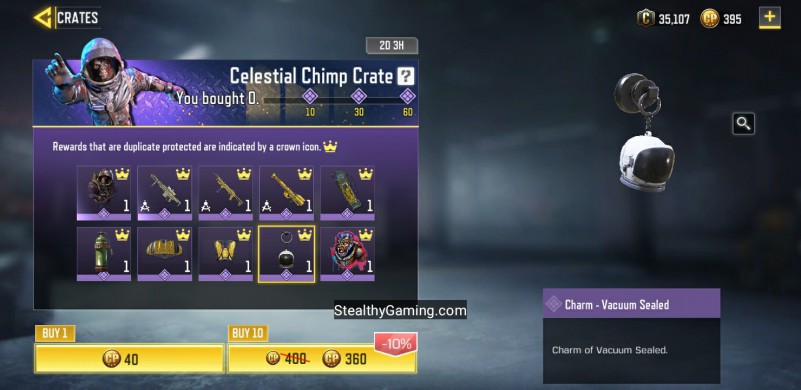 Charms can also be unlocked while opening crates and bundles from the store. For instance, we have the Vacuum Sealed Charm, obtained from the Celestial Chimp Crate, etc.
Try out some of the above-mentioned methods to get your hands over a few rare charms. Use them to personalize your weapon and make them unique.
Subscribe to our Youtube Channel. Follow us on Twitter & join our Telegram channel for more post-updates.
Check out GUNSMITH LOADOUTS here –
Abhigyan identifies himself as a tech geek, gaming cognoscenti, and also a connoisseur of music. Unidentified and mysterious phenomena never fail to gather his undivided attention. When not reading about bizarre and perplexing entities across the Universe, he can often be found cheering for his favorite teams in Football.