Welcome, if you are here to check out another 'no non-sense' Gunsmith loadout post. We have been posting our researched-based loadouts since the new customization feature was released a few months ago. Well, so far, we have posted different 'purpose-oriented' loadouts, and responses from our readers have been great.
Welcome again, if you have been following our Gunsmith series. Well, if not, let us start by a little intro to our approach to create a Gunsmith loadout for any weapon in Call of Duty Mobile.
---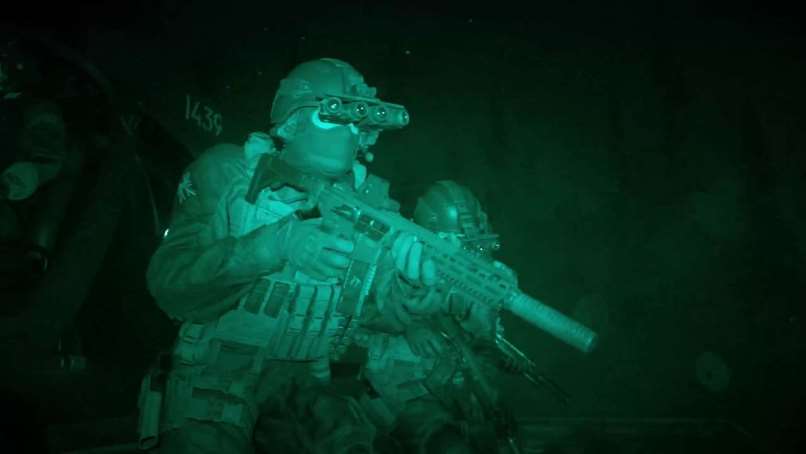 ALSO READ: COD Mobile Night Mode for BR, MP – Is it coming? (Official Statement)
---
According to us, the 'Best Loadout' for any weapon does not exist. It will be totally pointless, as a particular set of attachments may suit a specific type of game style, but maybe worthless for another one. Let's understand this by an example. If you are an aggressive player, who loves to engage in close-range, fast-paced fights, then a loadout with slower ADS speed will be utterly worthless for you.
And yes, the same loadout may suit a passive game style. That's why we have been focusing on creating 'purpose-oriented' Gunsmith loadouts for a weapon. Earlier in this series, we have mentioned the loadouts like "No Recoil' KN-44, 'Fast ADS' DR-H, 'Fast ADS' Kilo, and a lot more. Make sure to check all loadouts here.'
This will be our second HG-40 loadout. Earlier, we created a 'No-recoil' HG-40 loadout. The loadout has received a lot of appreciation. Make sure to visit the link below to check out the details of the attachments and 'where to use' guide.
---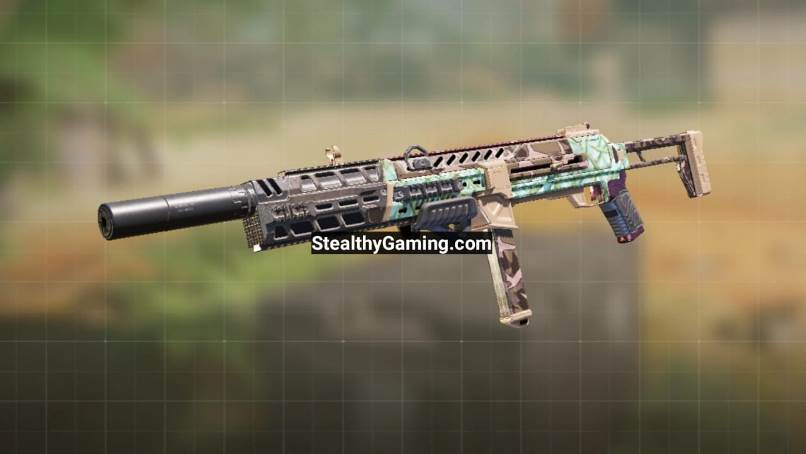 MUST-READ: COD Mobile – 'No Recoil' HG-40 Loadout
---
---
COD Mobile HG40 Loadout Guide –
Now, let's talk about 'Fast Mobility' HG-40 loadout. And for this loadout, we focused on increasing the ADS speed as well as mobility of the weapon. As both of the parameters can make a big difference when you are challenging enemies in close range.
The set of attachments used in this particular build has significantly increased the ADS speed and movement speed. As we have mentioned a lot of times in our previous posts, we can't have an overall perfect weapon build, that is why the recoil control has decreased at long ranges.
We have also mentioned the guide for how to use the Fast ADS build below. Make sure to check it out.
---
---
Best HG40Attachments –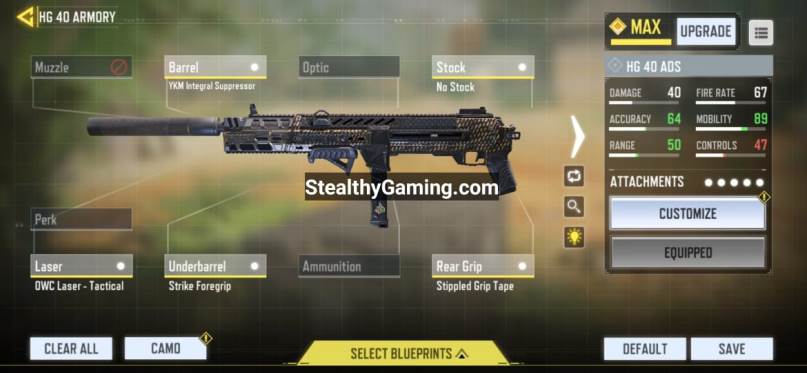 Muzzle – (No Changes)
Barrel – YKM Integral Suppressor
Optic – (No Changes)
Stock – No Stock
Rear Grip – Stippled Grip Tape
Ammunition – (No Changes)
Underbarrel – Strike Foregrip
Laser – OWC Laser – Tactical
Perk – (No Changes)
---
Note: The post will be updated continuously to provide you with the best loadout possible. Stay tuned!
---
Check out the weapon-stats of the base variant for comparison.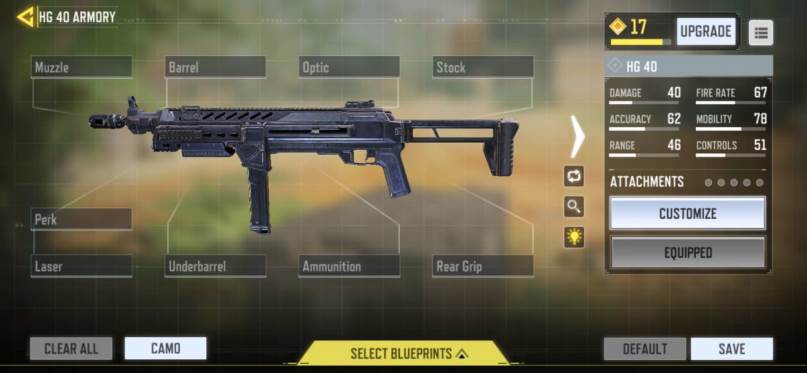 ---
---
How to use 'Fast ADS' HG40 Build –
Well, this is one of the best 'Fast Mobility' SMG build right now in Call of Duty Mobile (Season 10). The loadout serves the purpose of fast ADS and high mobility, but other parameters like recoil control and aim shake control have been sacrificed a bit.
That's why this loadout is best for close to short-range fights only. However, you can try using HG-40 in long-range fights too, but the lower bullet spread accuracy is in its DNA; thus, not ideal for long ranges. Because of high mobility and ADS speed, this weapon is best for smaller maps like Summit, Nuketown.
You can rely on this loadout any day for aggressive game style in game-modes like Search & Destroy, Domination, Hardpoint, and even Team Deathmatch.
Well, that's pretty much it. Stay tuned; we will be sharing more "purpose-oriented" weapon build on our website.
---
---
We have posted a gameplay video on Youtube. The loadout is the same as mentioned above. You can check out the gameplay video to check out the performance of the 'Fast ADS' HG-40 Build.
Follow us on Twitter & join our Telegram channel for more post-updates.
---
Check out GUNSMITH LOADOUTS here –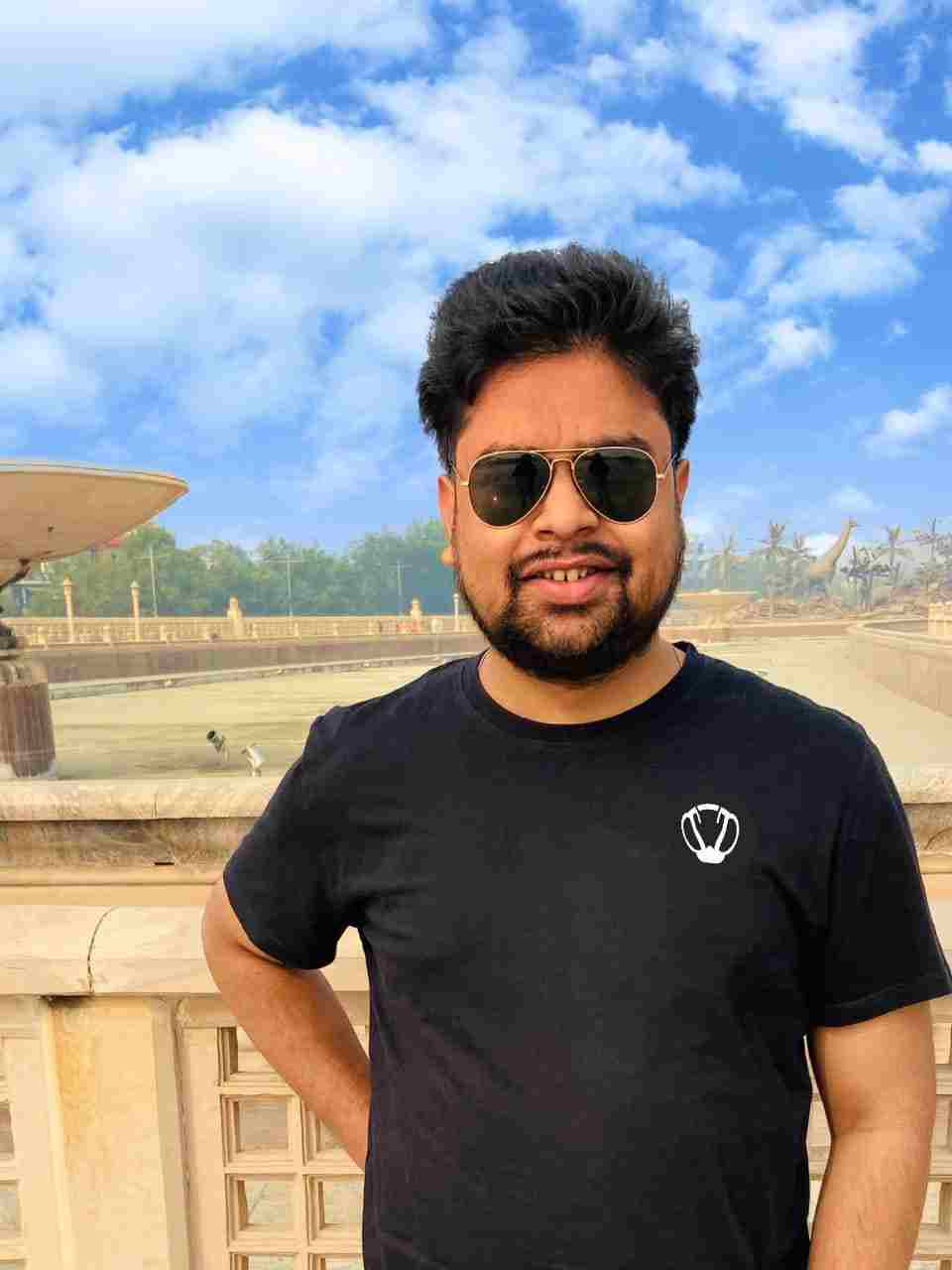 Vivek has been a fan of the COD franchise since forever. Perfection is his forte and the same can be seen in his work. He loves to invest his time in creating awesome content on YouTube and discovering the latest games.