Ever since EA announced the debut of Apex Legends Mobile, players have been going really nuts all across the world. The hype for the mobile counterpart of Apex Legends is quite real.
For die-hard Apex Legends fans, this is like a dream come true. The discussion about the launch of Apex Legends Mobile has become so popular that people who had no clue about the game before also seem interested in playing the game.
That being said, the mobile version is quite likely to be different from the PC, Console versions. So, we have been covering the abilities and traits of all the Legends of Apex Legends Mobile to help you understand the game better.
In this article, we will be discussing the guide for Octane. So, let's get into it.
---
MUST-READ: Apex Legends Mobile Characters List (Abilities, Features)
---
How to use Octane in Apex Legends Mobile
Octane is a death-defying thrill addict who puts his remarkable velocity above anything else giving users the techniques they require to pull off some severely classy kills. Hence, the name Octane.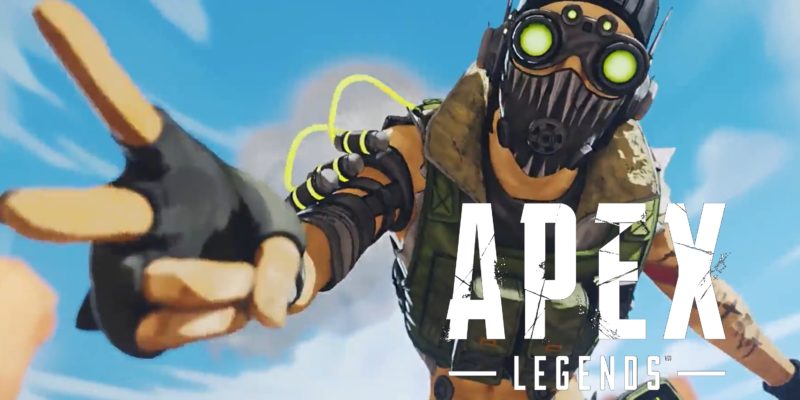 Octane isn't the most widely known Apex Legends character, however, in the proper hands, his intense and agile set of skills facilitates him to inflict damage on opponent players. The trade-off of his Tactical, giving up health for velocities, is a special mechanic for Apex Legends skills. It's fairly well balanced, letting users play either with extreme care or with gleeful abandon.
---
Passive Skill: Swift Mend
While not taking harm, Octane regains one point of health about every two seconds. This passive health restoration seems rather incredibly unimpressive, and it can truly help Octane get out of some tough spots, particularly whenever he does have access to any med-kits or Lifeline drones.
If you've obtained a few hits throughout a firefight and don't want to spend valuable healing assets, then attempt to reclaim as much health back with Swift Mend. Octane's passive also synergizes well with his self-damaging Stim skill, so ensure you use this passive heal should you need an additional health boost.
---
TRENDING:
---
Octane's Tactical ability Stim helps him to greatly improve his pace for a limited time. When first triggered Stim will boost his sprint speed by 40% and his normal run velocity by 30% for six seconds. Bear in mind this skill would charge Octane 12 health per use, however, due to his Passive ability, it doesn't take Octane long to replenish that back. Octane is competent of narrowing the gap on an adversary fairly rapidly, enabling users to capture them off-guard and take them out
---
Ultimate Skill: Launch Pad
Octane's ultimate ability dispatches a launchpad that you and your team members could use to launch into the atmosphere. This does not send you as high as the red balloon ziplines, but you can vault onto and clear comparatively high rises. If you'd like to make a quick escape or merely wish to hoodwink your adversary, then lay down your ultimate and offer your pursuers the slip.
This skill really ramps up in the late-game as you'll have more than enough opportunities to bridge the gap all through gun battles, and then get the jump on adversary teams before they could even respond
That was it for the Octane guide for Apex Legends Mobile. All those adrenaline-seeking gamers should go for Octane and we assure you that our guide will help you figure out everything you need to know about Octane.
Subscribe to our Youtube Channel. Follow us on Twitter & like our Facebook page for more post-updates
---
Apex Legends Mobile Guide –
Abhigyan identifies himself as a tech geek, gaming cognoscenti, and also a connoisseur of music. Unidentified and mysterious phenomena never fail to gather his undivided attention. When not reading about bizarre and perplexing entities across the Universe, he can often be found cheering for his favorite teams in Football.