Roblox is a fun game that can be played on PCs as well as mobile platforms including iOS, Android, PlayStation 4, and Mac OS X. You may play a number of games on this website. You'll find everything you're looking for in terms of excitement and pleasure right here.
Roblox is a well-known online game platform for people of all ages. We are certain that if you are seeking for a specific type of game, it will be found on Roblox.
Being a part of Roblox's massive design community is a dream come true. Robux enables you to get a wide range of items for free or at a minimal cost. After a few games, the number of possible outcomes appears to increase.
It's no wonder that Roblox offers so many different game genres. On Roblox, users may also play a variety of games including action,  simulations, horror, adventures, racing, shooting games.
Whatever game you enjoy, the Roblox network is sure to have it. There are just too many Roblox games to list, especially given how frequently new ones are published.
Roblox is the most popular gaming and playing platform among teenagers, with more than half of all Roblox users in the United States being under the age of 16.
Occasionally, a variety of topics are raised in the fandom. Today we are going to talk about the avatar named 'Slender'. Here is our article on the topic How to look like a slender in Roblox. So, let's get started with it without any further ado.
---
What does slender mean in Roblox
Roblox users have given several sorts of avatar appearances names such as Fat Legs and Boot Boy. Players frequently question what it takes to become a Slender and where the name came from. This gaming community has formed its own culture, and it is your responsibility to be well-versed in all of the current jargon.
A Slender is neither a good nor a negative adjective, which is why it might be difficult for outsiders to grasp. It simply defines a certain sort of avatar in Roblox, one that some players want to be.
A Slender is a term used to describe a certain sort of avatar that some players have equipped, and they are frequently linked to the infamous Slender Man. They appear to be the same height and weight as this fictitious supernatural figure. These are mostly masculine in shape, however, you may stumble across a female Slender on occasion.
These players use the R15 scaling tools on their avatar, which allows them 15 components to modify (up from the typical six), allowing them to give their avatar this look. They also buy the Robloxian 2.0 Package for 15 Robux because of its slimmer appearance, which is enhanced when R15 is used.
---
How to look like a slender in Roblox
A Slender has no one-size-fits-all personality, but there are a few stereotypes that are frequently linked with them. Some people believe they are cruel, however, this is not true with every Slender you encounter.
Others have noted that they frequently enjoy to troll in games or like the online dating lifestyle (known as the Oder) in which they actively seek online companions.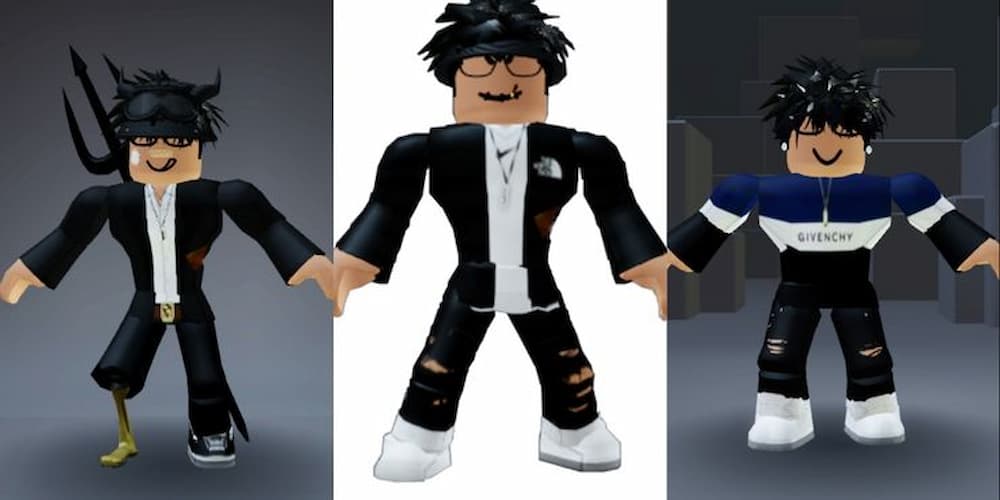 Nobody knows for sure. Some think it was established by a player named '3bwx,' who was enraged by the Ro Gangsters movement and wanted to start his own in the game. Others claim that a person known as 'TheNarrowGate' created a Slender appearance for himself and that the fad began as a result of others imitating his style.
There are other names like 'KhandyParker' and 'SharkBlox' as well, but none of the mentioned users are officially known as the creator behind the Slender trend. So, the fact is the creator has been unknown so far.
It isn't really known how they came to be, but it is assumed that this was a style that many players copied from another, which is one reason why Roblox has Minecraft beat.
A few players thought it would be fun to represent this character in the game, and it eventually caught on when YouTubers, such as PinkAnt and GoingLimited, created videos that focused on this new trend.
---
Slenders have their own style, although it generally consists of a lot of black attire, including slacks and a long-sleeved shirt. They also wear dark hairstyles and, in certain cases, a black cap to complete the appearance.
As each player puts their own twist on this trend, others may label the look as punk or emo. A lot of gamers also want to add wings of some kind to truly make their Slender costume stand out.
A Slender may have the following accessories:
Plain Black Shirt
Plain Black Pants
Black Spiked Hair
Stitchface
Items by Korblox (which are some of the more expensive catalog items)
Slenders are a type of Roblox avatar aesthetic. The style is focused on tall and thin bodies, which is partially where the name comes from. The fashion of Slender types is heavily inspired by punk and e-boy fashion, featuring dark colors, wild hair, and edgy accessories. Some have also credited the name of Slender to come from Slenderman, a fictional creature who is thin/tall and wears a dark suit.
Many players notice that Slender types may behave in ways that are not focused solely on gaming. They may be mean or troll types. They may also be on Roblox for the reason of online dating, a type of player called an ODer. Not all Slender players are mean or looking for romance, as the style has become more common over time.
That's all for today's guide on How to look like a slender in Roblox. Do check out all the sections and know you should know what is Slender in Roblox. Till then, stay safe and follow us for more upcoming gaming coverage
Follow us on Twitter & like our Facebook page for more post-updates
---
Check out more Roblox Games –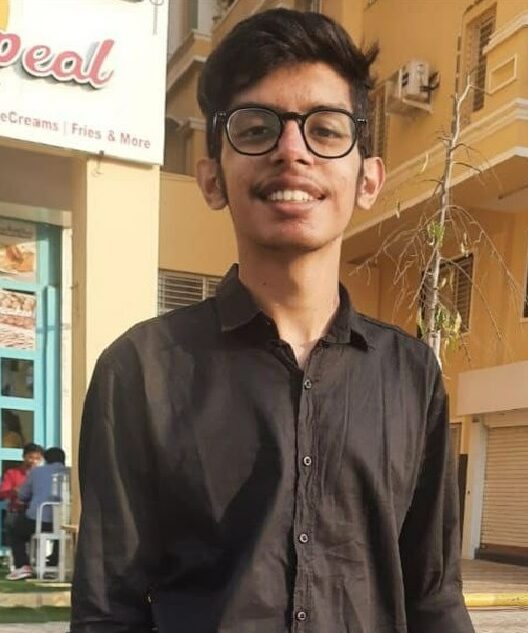 An experienced gaming content writer who emphasizes on offering the most recent information and how-to tutorials for the trending titles. Being a Hardcore gamer himself, he likes to try an array of games and likes to spend his time exploring them. He likes to unwind by listening to R&B music when he's not writing about gaming stuff.