Roblox is a wonderful multiplatform game that can be played on a PC, smartphone, PS4 console, or even a Mac. The nicest part is that there is a wide choice of games to choose from in a variety of genres. If you want to add some excitement and pleasure to your life, here is the place to go.
You may customize and alter the appearance of your avatar as well as construct your own virtual worlds by registering a Roblox account. Create private rooms and sell game passes to other players to make money on each server. Players can play games of variety like tycoon games, survival games, and simulator games with their friends.
Roblox lets players be as creative as they want while still offering a broad variety of games to play. Roblox offers a diverse selection of games, including the famous battle royale type.  ranging from murder investigations and jail escapes to treasure-seeking.
Today we are going to talk about 'Welcome to Bloxburg.' Welcome to Bloxburg is one of the most well-known Roblox games right now. In the game, there is a construction mode that allows you to construct whatever you desire. Today, in this article, we will guide you on How to make a Second floor in Bloxburg. This is very easy and the procedure is very simple. So, follow the guide and make your own house with an extra floor.
---
ALSO READ: 
---
How to make a Second floor in Bloxburg
Welcome to Bloxburg's Multiple Floors is a gamepass feature that allows players to construct over the first level of a plot for R$300. The Basements gamepass allows players to construct under the first level. Without the Multiple Floors gamepass, players can only construct on one or two levels. With the gamepass, players will be able to expand their narrative to the second, third, fourth, and fifth levels.
STEP 1 – Use the two arrows to place the floor
There are two arrows on the sidebar, one enabling the player to construct on a higher level and the other allowing the player to create on a lower level; their view will also travel to the level they are working on. To make it easier to go between floors, players should include stairs or elevators in their storyline.
STEP 2 – Check the roofs if they interfere with the floor
Players should also double-check that there is a hole in the ceiling via which they may enter the level. Fences can be added on the sides of the stairwell by the players. Roofs between floors should not be added by players since they may create gameplay issues.
STEP 3 – Enter build mode
Start by entering "Build Mode." Let's proceed to Build Mode; to obtain the second floor, you must first purchase it.
STEP 4 – Click the up arrow and buy the desired item
Basically, clicking the "up" arrow will bring up a box that says "Want to buy the product numerous floors" for 300 Robux, and then clicking "Buy Now" will allow you to purchase several floors.
STEP 5 – Select build for building the roof
So now you will be able to pull the roof off, but you will also be able to go to the second storey, which is above the home, and select "Build."
STEP 6 – Purchase additional items as per your preference
You'll need to purchase the floors, so all you have to do now is get rid of your roof up here before putting the floor down. Once you have done this you will be able to have the second floor on your required building. Don't skip any of the steps as it can make your building more fragile. After this, you are free to add any additional features on your second floor or even the roof of the building.
---
How to make an upstairs in Bloxburg
Stairs are a range of objects that may be purchased in Build Mode that allow players to ascend or descend floors in a house. Players may now put a variety of wall items on stairs, which was added in Version 0.8.5. Using the hotkey B/N on PC devices, players may also install fences on staircases to build railings and raise the height of elevators. On U-Stairs and L-Stairs, several furniture items can be put.
The pricing stated for each elevator is for a two-story elevator. The price will increase by half the original amount for each additional storey. For example, a two-story Standard Elevator costs $30,000, a three-story Standard Elevator costs $45,000, and a four-story Standard Elevator costs $50,000. Here is how you can build up your upstairs in Bloxburg.
STEP 1 – Enter build mode
To begin, select "Build Mode." Let's move on to Build Mode; in order to get upstairs, you must first buy it.
STEP 2 – Purchase the desired item by clicking the up arrow.
Simply click the "up" arrow to bring up a box that reads "Want to buy the product Stairs" for definitive Robux, and then click "Buy Now" to purchase any upstairs.
STEP 3 – Select the place you want to place the stairs
Once done with the purchase, you will be able to place the stairs wherever you want. Do, it and then you can visit the above floor in your house.
So, these are some easy methods for making a second floor or even adding the upstairs to it. You can easily build many floors as per this guide. Enjoy the building in Bloxburg and explore the multiple opportunities present in it.
With this, we conclude our guide on How to make a Second floor in Bloxburg. Hope you now have got some of the ideas on how to build floors and upstairs in Bloxburg. Till next time, stay safe and follow us for more upcoming gaming coverage.
Follow us on Twitter & like our Facebook page for more post-updates.
---
Check out more Roblox Games –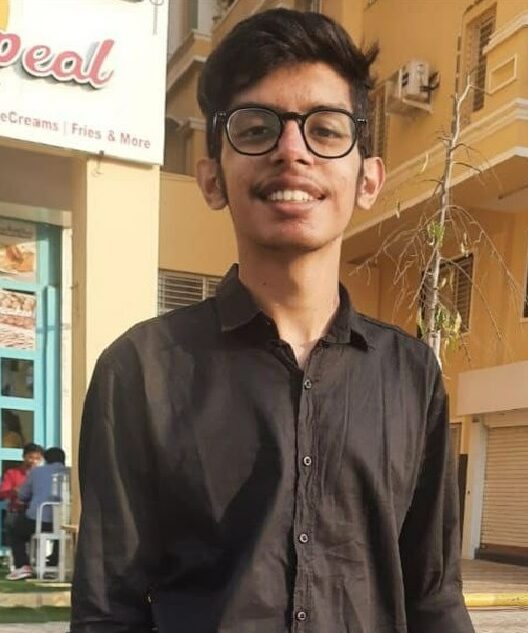 Jatin is an aspiring dentist with a keen interest in video games who likes to spend his time playing an array of different games. Other than that, he is a die-hard basketball fan who often embraces R&B music.