Roblox is a terrific multiplatform game that can be played on a PC, smartphone, PS4 console, or even a Mac. The nicest part is that there is a wide range of games to choose from in a number of genres. If you want to add some excitement and pleasure to your life, here is the place to go.
Roblox lets players be as creative as they want while still offering a broad variety of games to play. Roblox offers a diverse selection of games, including the famous battle royale type.  ranging from murder investigations and jail escapes to treasure-seeking.
Roblox premium offers players a lot of benefits but there are certain questions in everyone's mind. Today, we are here to clear all the air about the Roblox premium and what are the payment charges along with basic information. This article is based on the topic Do you have to pay monthly for Roblox premium?
Well, to find out your answer let's move on to the article.
---
Do you have to pay monthly for Roblox premium?
Yes, you have to pay for Roblox premium every month. Every month, Roblox Premium is automatically renewed. All you have to do is enter a credit card number, and your subscription will automatically renew every month for a year unless you cancel it. Of course, if there are any financial issues or if the card is empty, the membership will not renew.
There is no option to purchase a one-year bundle today, but after you've entered a card, it will automatically renew every month. For gamers, Roblox provides three different Premium monthly subscription levels. Each tier costs $4.99, $9.99, and $19.99, and provides gamers with a monthly stipend of Robux upon subscription renewal.
No matter what tier you're in, you'll get the same membership benefits. Access to Premium-only levels, game boosters, exclusive products and discounts, 10% extra Robux with every Robux purchase, and the option to trade stuff are among the benefits. None of these features are required to play Roblox, but if you want to get the most out of your experience, you should consider purchasing a subscription.
A Robux stipend and access to our trading tool, where you can earn even more Robux, are just a few of the benefits of Premium membership. You might even end up taking part in their DevEx program.
Subscribers can enjoy the satisfaction of knowing that they are directly contributing to Roblox's future development, in addition to the additional benefits that the player receives. The money raised from these subscriptions is used to fund the development of new features and improvements for everyone to enjoy on Roblox!
---
Benefits of Roblox Premium Membership
Aside from the monthly Robux quota, the Roblox Premium membership comes with a slew of extra benefits, including:
Premium members may get 10% more Robux from the shop at no additional charge.
Premium users may resell their in-game stuff and earn more Robux as a result of their sales.
Premium members may also trade their products with other premium members on the platform.
Players receive the specified quantity of Robux as soon as they purchase a premium membership pack, according to the Roblox Premium website. Roblox Premium also offers an auto-renewal option. Those who do not wish to use the service must terminate their plans before the end of their current term.
Robux and memberships may only be purchased legitimately through Roblox's website, the Android/iOS Roblox app, or the Xbox One app. Any other websites or applications that claim to offer free memberships, Robux, or goods are frauds and should be reported via the Report Abuse system. There are lots of games to enjoy without needing to pay a subscription if you're a casual Roblox user.
The Premium membership, on the other hand, is ideal for serious gamers who want to produce and trade.
---
Can we cancel Roblox premium?
Yes, you can cancel the Roblox premium. By default, memberships purchased through the Roblox mobile app on Google Play are recurring and will renew using the original payment method at the conclusion of the term. You have the option to cancel at any time prior to the renewal date. If you cancel a recurring subscription, your membership rights will be extended for the balance of the paid period.
It is important to note that it is preferable to cancel sooner rather than later in order to prevent getting charged. Other family members' subscriptions cannot be managed by a Family Sharing organizer. You'll need to have the family member view, alter, or cancel their membership from their own device or using their own Apple ID. If you are an android user, use Google's instructions to cancel, pause or continue any Roblox membership.
With this, we conclude our article on Do you have to pay monthly for Roblox premium. Hope you now have an idea of Roblox premium and how to use or cancel it. Till next time, stay safe and follow us for more upcoming gaming coverage.
Follow us on Twitter & like our Facebook page for more post-updates.
---
Check out more Roblox Games –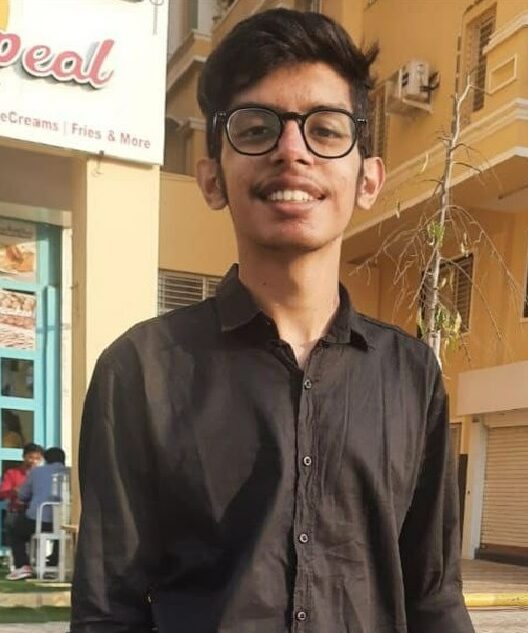 Jatin is an aspiring dentist with a keen interest in video games who likes to spend his time playing an array of different games. Other than that, he is a die-hard basketball fan who often embraces R&B music.