Last updated on February 2nd, 2021 at 09:52 pm
Hey ya! Check out the Updated Content at the end of this post!
---
Season 12 Going Dark of Call of Duty Mobile is live right now. Players seem to be really enjoying the latest update. Season 12 is perhaps one of the best updates in the game ever since its release.
The Battle Pass of Season 12 is one of the best and most awaited Battle Passes. Also, the latest season got along with it a ton of rewards, and new content like new characters, weapons, skins, maps, modes, and much more.
Players are always looking forward to the release of new weapons with every Season. It is a thirst that simply can't be quenched and we agree. However, that, combined with the gunsmith feature can become quite confusing for some players to choose an ideal weapon build.  For that, check out our recent posts, we have mentioned the best purpose-oriented weapon build like Long-range 'No-recoil' KN-44, High Mobility RUS, 'No-recoil' DR-H, and a lot more. Make sure to check all loadouts here
---
Watch Now: BALLISTIC SHIELD vs OPERATOR SKILLS
---
Call of Duty Mobile Season 13 Update Release Date:
We know it has only been a couple of weeks since Season 12 has been out. However, our team of active researchers always make sure to update you with the latest happenings in the COD Mobile universe.
Season 12 of COD Mobile was officially launched on 11th November 2020. Judging by the expiry timer of the Battle Pass, we believe that Season 12 of Call of Duty Mobile is expected to end on 22th December 2020. We are speculating that there won't be any delays in the release of Season 13 like we had seen during Season 11.
---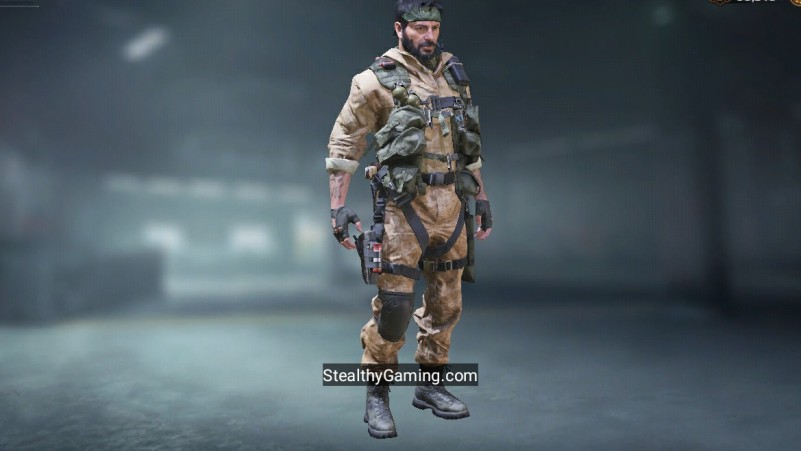 Must Read: How to get Frank Woods character in Call of Duty Mobile
---
Call of Duty Mobile usually ensures that the new season rolls out 24 hours after the end of the current Season. So, judging by that pattern we believe that COD Mobile will be launching Season 13 on 20th December 2020.
Talking about new weapons and new content, we are hoping to see the .50 GS – Calamity Skin in late November. Also, we are yet to receive the Legendary Nikto – Dark Side Skin.
We have also gotten our hands on some leaked in-game files of "AZUR's" voice. Azur is a character that has featured in Call of Duty Warzone. So, we are speculating that Season 13 of Call of Duty: Mobile can feature an all-new character – AZUR.
Also, one of the most intriguing leaks which we have come across is a new scorestreak. Yes, you heard that right. We are expecting to see a new Scorestreak in COD Mobile Season 13. It is the "EMP Systems".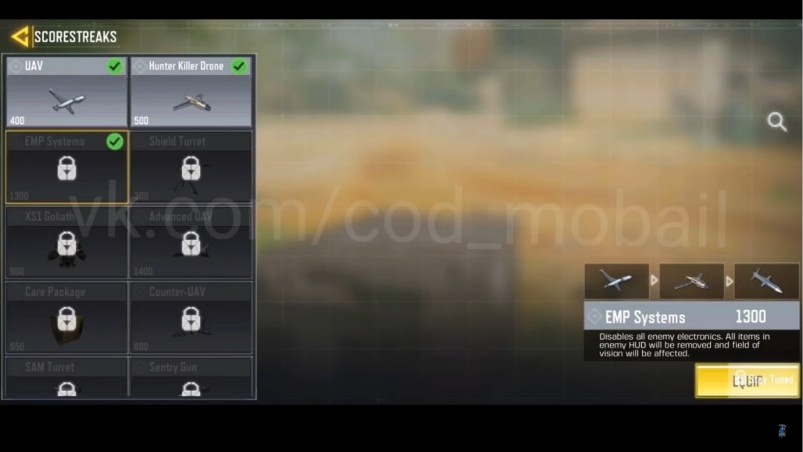 The EMP Systems is going to cost players 1300 points. Once activated, this scorestreak will disable all enemy electronics. All items in enemy HUD will get removed and the field of vision of the enemies will also be affected adversely. Judging by some of the gameplay videos of the EMP Systems in action in other COD titles, we can say that it is going to be a really overpowered scorestreak that can change the face of gameplay.
We have a lot of new content waiting to be released in the upcoming Season 13. Until then, get grinding and max out your weapons and above all, Stay Frosty!
---
(Update – December 1)
Ladies and Gentlemen, there is still more than two weeks for the release of the new season update. But, here we have some more intel on the upcoming content in Call of Duty Mobile season 13.
Recently, there were rumors about the release of a remastered version of a popular map in CODM. Well, the official Twitter handle of COD Mobile, while replying to a Tweet, confirmed that the remastered version of the popular map – Nuketown will be coming soon.
Well, later on, on last weekend, COD Mobile officially posted an image on various social media platforms teasing the release of a new map. Below, you can check out the official tweet.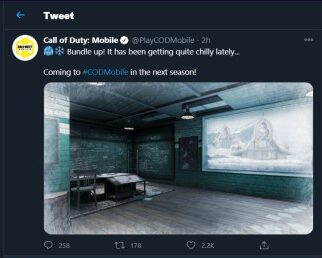 The image didn't mention any name or any details. But, this particular image was enough for the Call of Duty fans to recognize that it is the Nuketown map from Black Ops 4. Good old days!
In our recent article, we have mentioned all the DETAILS and IMAGES of the upcoming map. Visit the link mentioned below for more details and insights.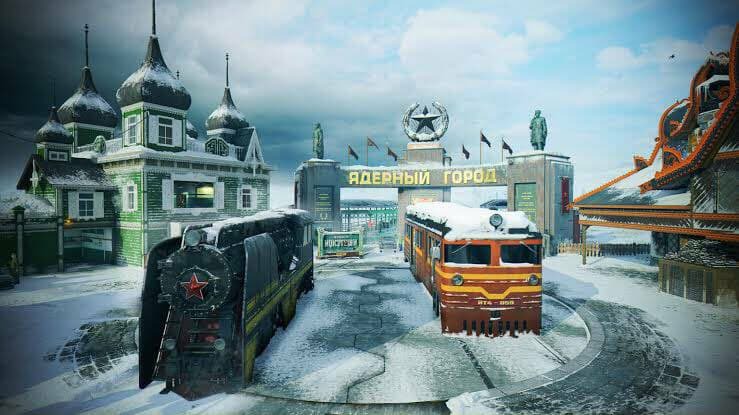 VISIT NOW: COD Mobile New Nuketown Map Release Date
---
(Update – December 6)
We have brought confirmed reports about 2 new weapons in the upcoming Season. To find out more about it, Check out the link below: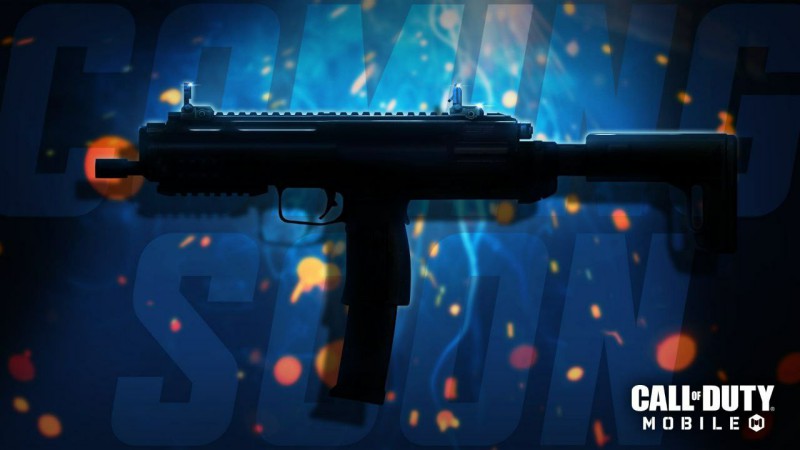 Must Read: COD Mobile Season 13 New Weapons (Peacekeeper and MP7)
---
(Update – December 6)
The official social media handle of Call of Duty Mobile has been teasing a lot of content which is supposed to be rolling out in the next season update. In the latest post, the developers showcased an image of a map.
Well, fans of COD Mobile identified the map in no time. Yes, it's the popular 'Raid' map in the Multiplayer mode. And with the new season, it will be getting a makeover for the new Christmas theme. The upcoming Christmas, Snow theme will also bring a refreshing look for the popular map Nuketown.
---
(Update – December 13)
Test server for Call of Duty Mobile Season 13 has gone live today. And with the beta version, we have received an insight into the new season. We got to try our hands on almost all the upcoming content in the new season update.
Earlier in this post, we have mentioned the arrival of the new map – Nuketown. Activision has already confirmed that the new Nuketown is arriving in Season 13.
Other than this, the new Rebirth map will be available in COD Mobile. It's still not sure if it will be arriving with season 13.
---
(Update – December 22)
Rejoice! The all-new update for COD Mobile has gone live. The new update brings the brand new season 13 with a refreshing theme called WINTER WAR.
The battle pass is now live. Check it out now and grind to unlock the all-new assault rifle – Peacekeeper, new scorestreak – EMP System, and a lot more.
What are you waiting for? Start grinding right away!
And happy holidays!
---
Subscribe to our Youtube Channel. Follow us on Twitter & join our Telegram channel for more post-updates.
---
Check out GUNSMITH LOADOUTS here –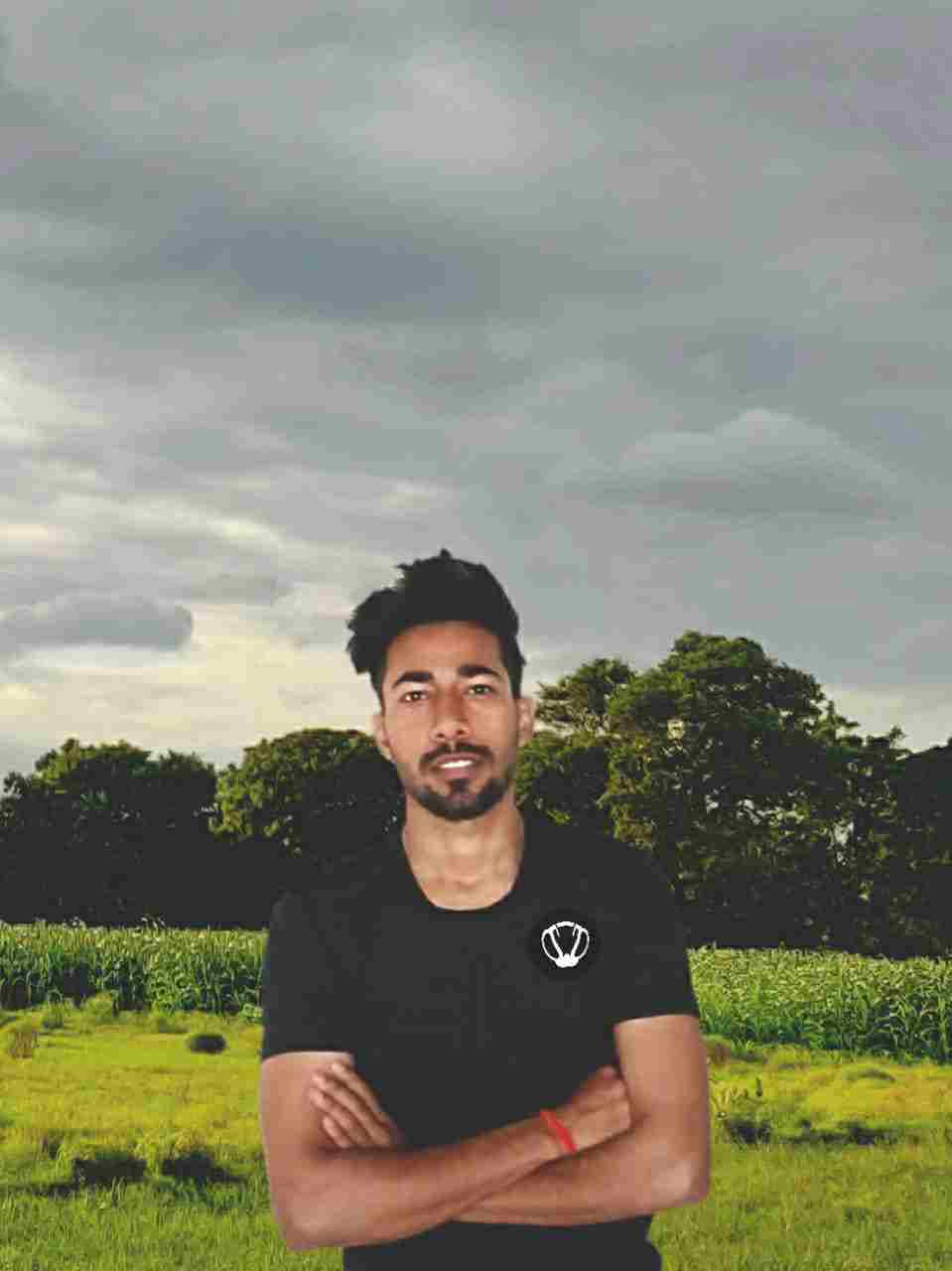 A gaming aficionado. Sometimes he can be seen fabricating a poem or feeding on a good sci-fi novel.