Since its release in October 2019, Call to Duty Mobile became one of the most successful mobile games. Moreover, after the ban on PUBG Mobile in India, the bulk of players took COD Mobile. This also has made COD Mobile one of the highest downloaded and F.P.S mobile playing games.
Call of Duty Mobile has always done everything to incorporate the most popular COD material, for example, from the mainstream titles like Modern Warfare and Black Ops. Many players felt connected to a lot of those additions. The effect was a punch of nostalgia for COD Mobile to reach the players.
We have been actively researching on creating 'purpose-oriented' Gunsmith loadouts for a weapon. Earlier in this series, we have mentioned the loadouts like "No Recoil' KN-44, 'Fast ADS' DR-H, 'Fast ADS' HG-40, and a lot more. Make sure to check all loadouts here.
---
Also read: How to download COD Mobile China version
---
How to unlock Elite Foregrip attachment for BK-57 Assault Rifle:
The BK-57 is an Assault Rifle in Call of Duty Mobile. It has high accuracy, a decent fire rate, and damage. Because of the above-mentioned stats, the BK-57 is one of the most well-balanced weapons amongst ARs.
The Weapon is available for free for the players. To unlock it, players, much reach level 34. After reaching level 34, players can get their hands on the very reliable BK-57.
The Elite Foregrip attachment for the BK-57 is quite a handy attachment under the "Underbarrel" class. It is a high control performance grip with manageable recoil.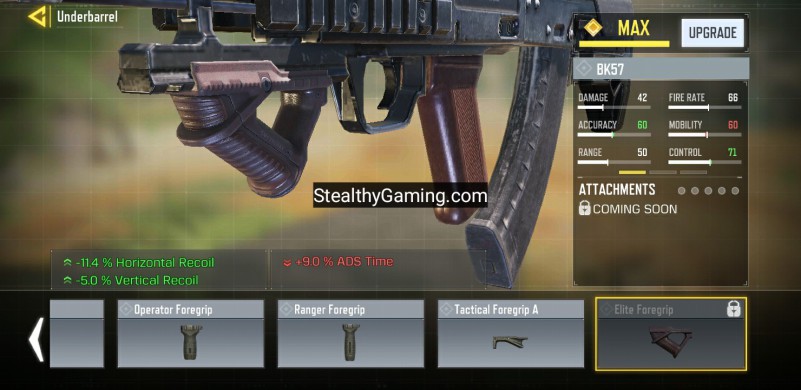 This attachment is quite significant as it carries the potential to turn the BK-57 into the new meta. The Elite Foregrip attachment will be decreasing both the Horizontal and vertical recoil for the BK57, thereby increasing overall accuracy.
However, it will be doing so at the cost of ADS Speed. But the negligible decrease in mobility will be more than compensated for by the increased accuracy and control.
We haven't yet received any confirmation as to when the Attachment will be released exactly. The status of the Elite foregrip in the game is locked with a "Coming Soon" message.
---
Also read: COD Mobile China vs Global Version
---
So, judging how COD Mobile likes to give their updates one by one, we can soon expect to see the Elite foregrip attachment in the gunsmith for the BK57.
Until then, don't forget to keep grinding for all the rewards.
Happy Holidays!
---
(Update – January 22)
The new attachment for BK-57 has finally arrived in COD Mobile. And as speculated, the new Elite Foregrip drops in COD Mobile with the new BK-57 draw. The new draw brings in the new attachment equipped with a legendary BK-57 skin.
And obviously, there is a way to get the attachment for free! You will have to complete a task for it.
To acquire the attachment, you need to get 3 kills at a long distance, 20 times in any multiplayer mode. These 3 kills do not have to be consecutive, you just need to get them without dying.
For instance, if you get 3, 4, or even 5 kills at long-distance before dying, you will receive 1 point for that. And if you get 6, 7, or even 8 kills before you die, you will get 2 points. Similarly, you need to collect 20 points to unlock the new attachment.
Subscribe to our Youtube Channel. Follow us on Twitter & join our Telegram channel for more post-updates.
---
Check out GUNSMITH LOADOUTS here –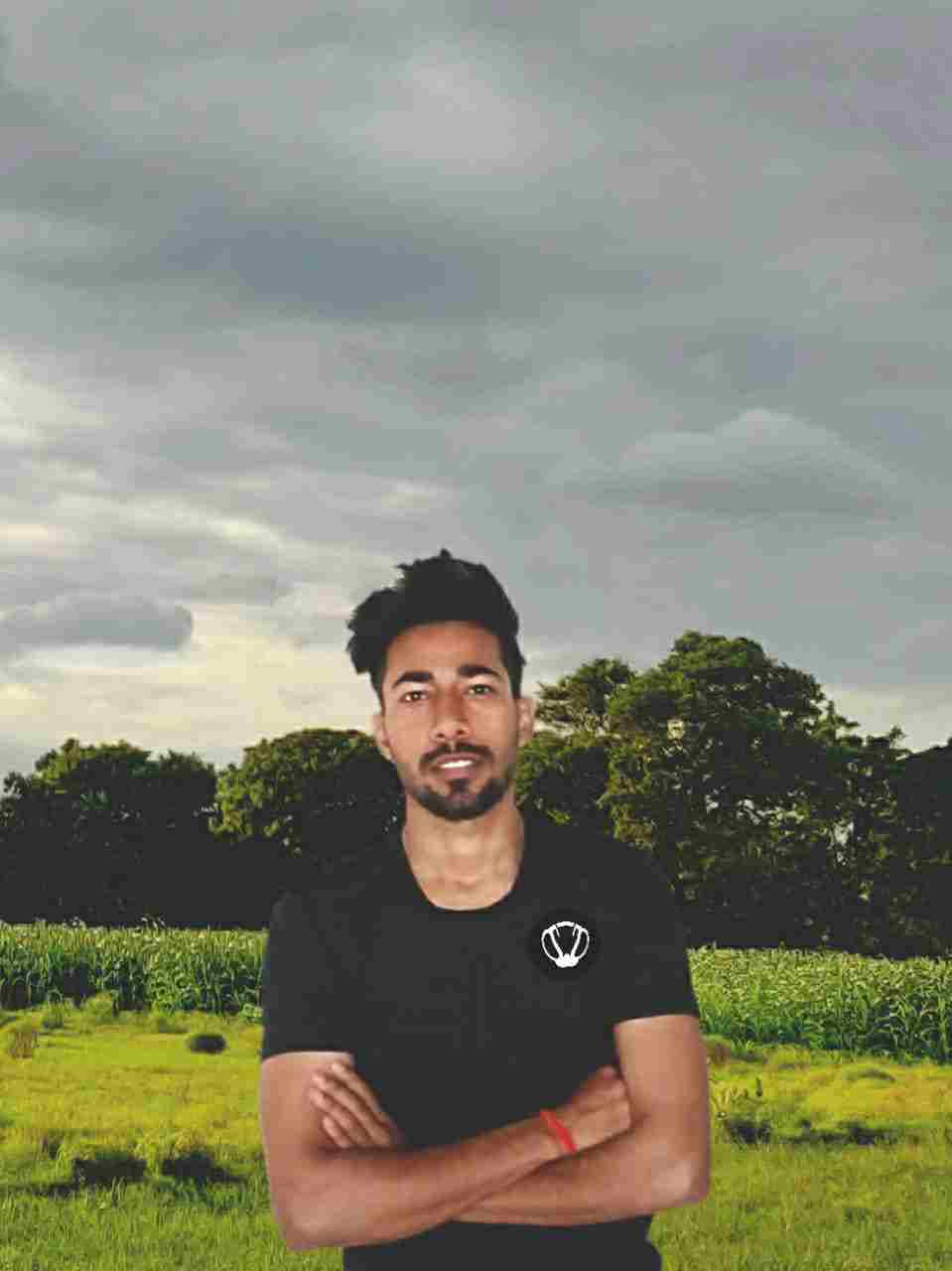 A gaming aficionado. Sometimes he can be seen fabricating a poem or feeding on a good sci-fi novel.