Gunsmith arrived in Call of Duty Mobile around three weeks ago, alongside with Season 9 content update. The new feature introduced a whole new weapon customization system to the CODM community to explore. And since then, the hunt for the best weapon loadout began.
Players have been discovering some crazy weapon builds, some of them are really interesting. Well, we have tried and analyzed a lot of Gunsmith builds. Since the release, we have been working hard to forge the best 'purpose-oriented' weapon builds for our readers. You can check out our 'No-Recoil' ICR loadout, 'High Mobility' RUS-79 build, 'No Recoil' KN-44 Loadout, and more.
---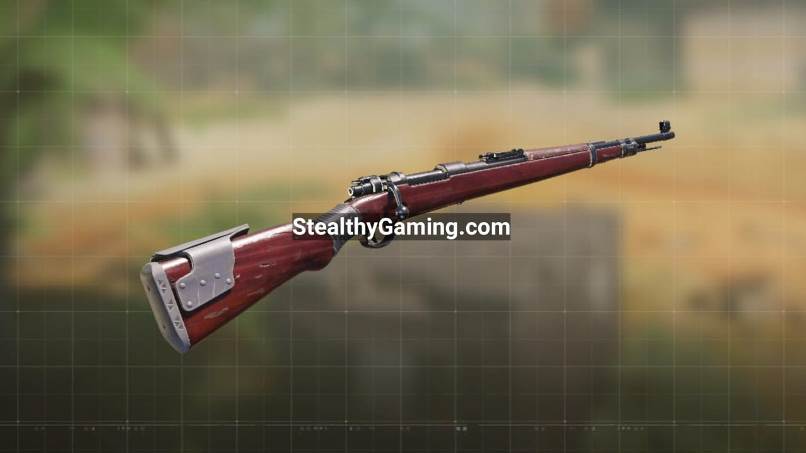 ---
Also, shoutout to all content creators who have been helping the CODM community with their research-based content on Gunsmith. Recently, we have seen YouTubers like Godzly and iFerg experimenting with different weapon builds. Well, we have tested and analyzed the suggested weapon loadouts on our end, and here, we will be mentioning some related details to the 'best weapon build' presented by iFerg.
Ferg Type 25 Gunsmith Loadout –
In our earlier posts, we have mentioned our analysis of Ferg's various weapon-build suggestions. Visit the LINK to check out the posts.
The Northern Ireland based Youtuber suggested his favorite Type 25 Gunsmith build in a video, which was uploaded on Youtube a week ago. Well, before talking about the attachments for Type 25, we would like to mention our analysis.
We mentioned several times in our recent posts that Ferg is one of the best Call of Duty Mobile players in the world. He has got some insane skills that need a lot of hard work and practice. If you have been following Ferg for long, you might have seen him getting tons of Nukes in CODM without breaking a sweat. Surprisingly, he has done that with almost every weapon in the game.
Talking about his Gunsmith builds. The Youtuber generally focuses on increasing damage range and ammo quantity without considering the disadvantages of the attachments. And we have seen the same approach for selection in his other Gunsmith loadouts videos too.
Well, factors like slower ADS speed, less vertical, as well as lateral recoil control, may not affect Ferg's gameplay much, but it will affect yours. That's why, in our loadout-analysis posts, we never recommended our users to use Ferg's loadout.
However, you can try playing with the suggested loadout if you want. We highly recommend making desirable changes to the loadout, like increase ADS speed, increase recoil control, and other factors.
iFerg's weapon build for Type 25 Assualt Rifle. Check out the attachments and details below.
iFerg Type 25 Attachments –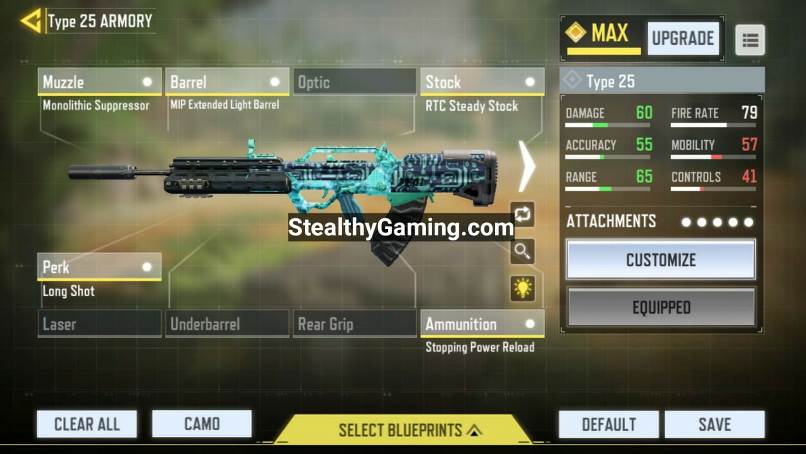 Muzzle – Monolithic Suppressor
Barrel – MIP Extended Light Barrel
Optic – (No Changes)
Stock – RTC Steady Stock
Rear Grip – (No Changes)
Ammunition – Stopping Power Reload
Underbarrel – (No Changes)
Laser – (No Changes)
Perk – Long Shot
Check out the weapon-stats of the base weapon for comparison.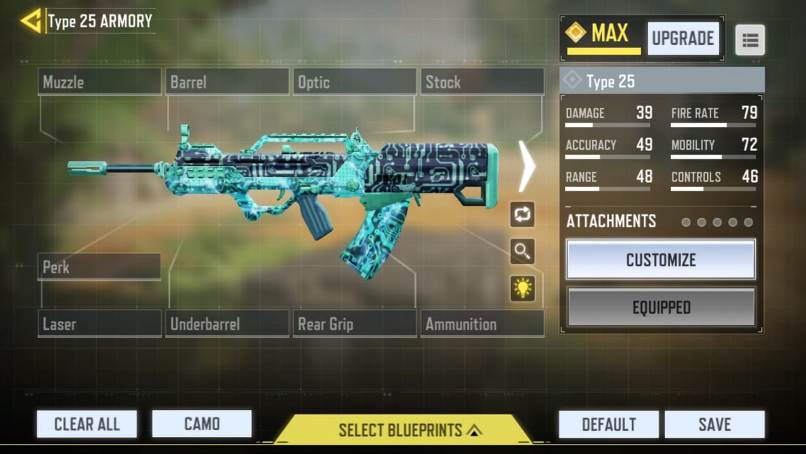 Well, that's pretty much it. Stay tuned; we will be posting more weapon customization soon. Happy customization!
Follow us on Twitter & join our Telegram channel for more post-updates.
---
Check out more GUNSMITH LOADOUTS here –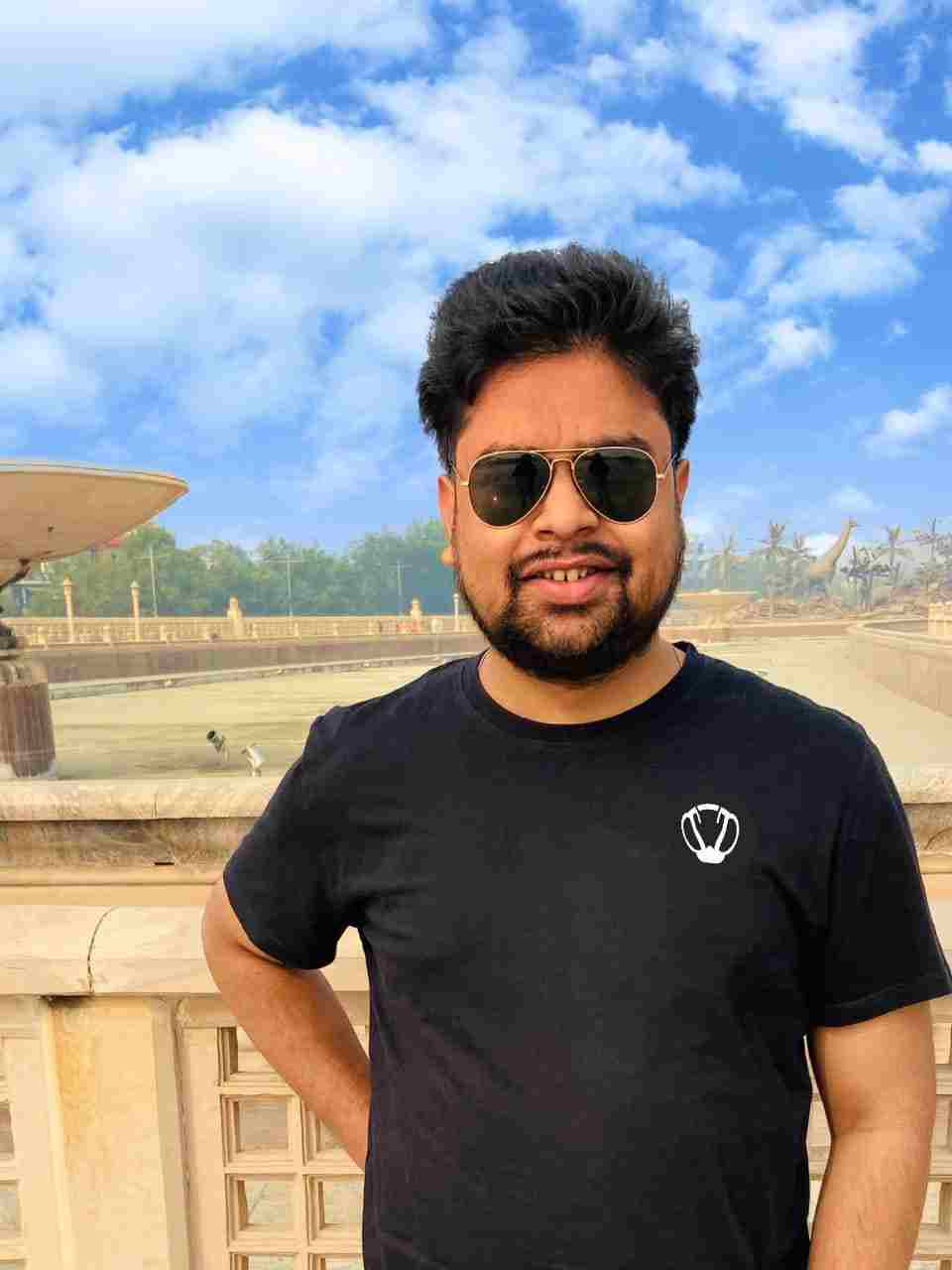 Vivek has been a fan of the COD franchise since forever. Perfection is his forte and the same can be seen in his work. He loves to invest his time in creating awesome content on YouTube and discovering the latest games.