Call of Duty Mobile has gotten one of the most mainstream, FPS games on the portable mobile platform since the time of its launch. The realistic graphics, relentless and fast-paced gameplay, and an assortment of maps have consistently kept the players amused. COD Mobile has had more than 148 Million downloads to date.
COD Mobile is presently in its twelfth Season and the game only keeps improving and stronger with each new season. Since the time the dispatch of the gunsmith feature and with the expansion of new weapons with each Season, players have consistently thought that it was troublesome and repetitive to pick 5 best connections from more than 50, to upgrade the exhibition of their #1 guns. That is the place where our group comes in.
We have been actively researching on creating 'purpose-oriented' Gunsmith loadouts for a weapon. Earlier in this series, we have mentioned the loadouts like "No Recoil' KN-44, 'Fast ADS' DR-H, 'Fast ADS' HG-40, and a lot more. Make sure to check all loadouts here.
---
Must Read: iFerg vs Dr. Disrespect COD Mobile Challenge
---
COD Mobile MSMC Gunsmith Loadout:
The MSMC is a submachine gun of Call of Duty Mobile. It is a fully automatic SMG with an exceptionally high fire rate. It also has pretty decent damage and mobility, making the SMG a very powerful weapon in the game.
Firearms are largely dependent on the player's efficiency. A player, for example, who likes to engage in fast-paced, close-range combat would not find a helpful long-range weapon.
In this way, we stress unmistakably that our loadouts and the guns are inspired by players. At the end of the day, however, determine and develop the weapon and weapons which best suits your gaming style.
---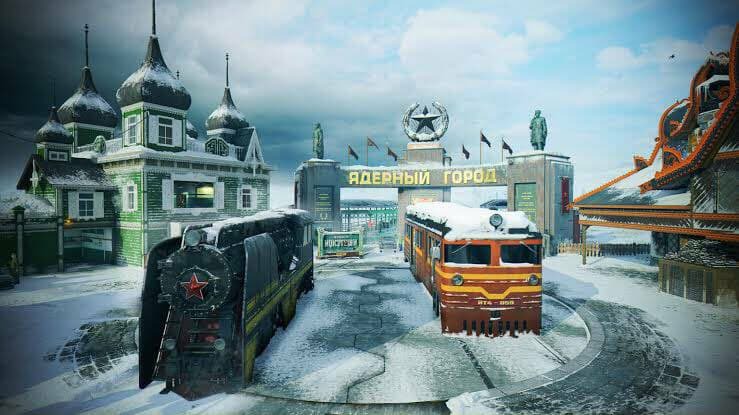 Trending: COD Mobile New Nuketown Map
---
MSMC Low Recoil Gunsmith Loadout:
The MSMC is a beast in close range 1v1 combats, because of its high fire rate and decent damage. However, most players must have noticed that the moment you start firing the MSMC you experience a tremendous kickback which pushes the gun upward. This is because of its sheer mobility and high fire rate.
So, today we will be discussing a gunsmith loadout wherein the attachments which we have used are primarily aimed to increase the accuracy and the range of the weapon. Since no weapon is perfect, the increased accuracy and stability have been achieved at the cost of mobility.
Best MSMC Attachments: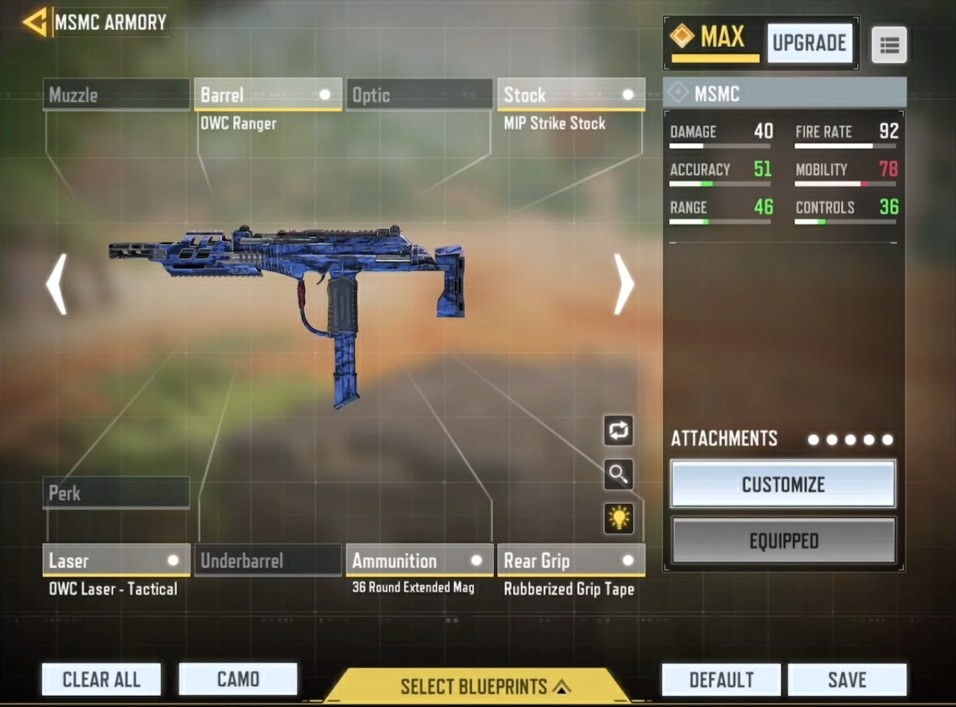 Muzzle – no change
Barrel – OWC Ranger
Optic – no change
Stock – MIP Strike Stock
Perk – no change
Laser – OWC Laser -Tactical
Underbarrel – no change
Ammunition – 36 Round Extended Mag
Rear grip – Rubberized Grip Tape
The attachments mentioned above have increased the accuracy and stability of the MSMC. The recoil control of the weapon has also been enhanced. However, we had to compromise a bit on Mobility. But the MSMC is an SMG class weapon. So, the mobility of the weapon is pretty decent. So, we can say that it was a good trade-off.
---
Check out the stats for the Base Variant of the weapon for comparison: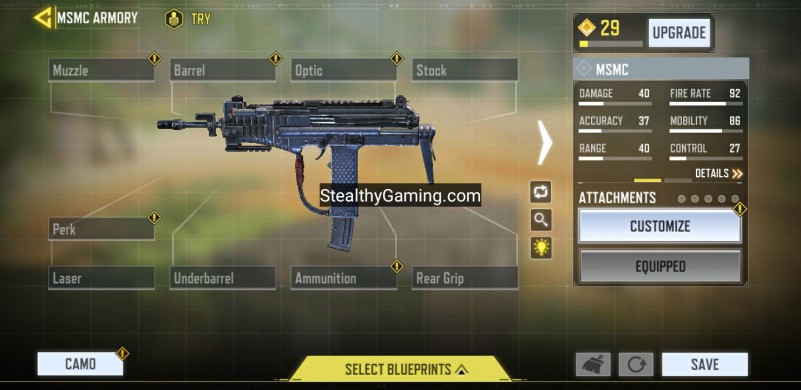 ---
How to use MSMC Low Recoil Loadout:
The MSMC is a very powerful little weapon. The high fire rate makes the weapon go wild during sprays. So, we tried to tame the recoil a bit. Now, the enhanced MSMC Low recoil loadout can prove to be more efficient in matches.
It is well suited for aggressive modes like Hardpoint and Domination. It is, however, more efficient in short maps like Nuketown, Crash, Summit, Firing range. The Low recoil MSMC is like a tamed beast. It can easily dominate in close range 1v1 combats.
So march out there and try out this low recoil MSMC Loadout, we sure hope you amass a couple of MVPs with this.
---
Subscribe to our Youtube Channel. Follow us on Twitter & join our Telegram channel for more post-updates.
---
Abhigyan identifies himself as a tech geek, gaming cognoscenti, and also a connoisseur of music. Unidentified and mysterious phenomena never fail to gather his undivided attention. When not reading about bizarre and perplexing entities across the Universe, he can often be found cheering for his favorite teams in Football.