Last updated on June 9th, 2021 at 12:18 pm
Call of Duty Mobile has become one of the best-known titles in the Mobile FPS genre. The game has grown quite a lot over a period of one year. And there seems to be no end to its progress.
Call of Duty Mobile is currently in its twelfth season. Call of duty mobile did not announce all the patches and updates at once, much like the previous seasons. Instead, they decided to do so over a period of a couple of weeks to keep players entertained.
---
TRENDING: How to survive for 25 minutes in Battle Royale COD Mobile
---
RELATED – How to get Kingslayer Medal in COD Mobile
---
RELATED – How to earn Worm Medal in BR |COD Mobile
---
Call of Duty Mobile features both a Battle Royale mode as well as a multiplayer mode. In addition to the standard playing statistics and gameplay, it also reveals features such as awards, titles, and medals that reflect the credibility and abilities of a player.
How to get Relentless Medal in COD Mobile:
Call of duty Mobile currently has 85 medals. And from those 85, 42 can be won in multiplayer mode. A certain task or set of tasks may be completed by the players to earn those medals. The Relentless medal has to be won with a lot of persistence and grinding.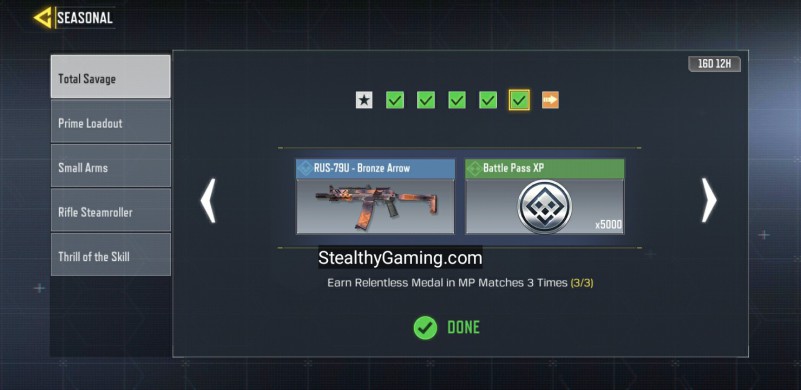 The Relentless Medal is a killstreak medal available in the Multiplayer section of Call of Duty Mobile. Just like all other medals, the relentless medal can also be achieved by completing a certain task.
Now you may ask why do we want to know how to earn the Relentless medal. Well, the Total Savage section of the Seasonal Events of COD Mobile consists of a series of tasks. Upon completion of those tasks, the player will be awarded a lot of bonus goodies and cosmetic rewards.
---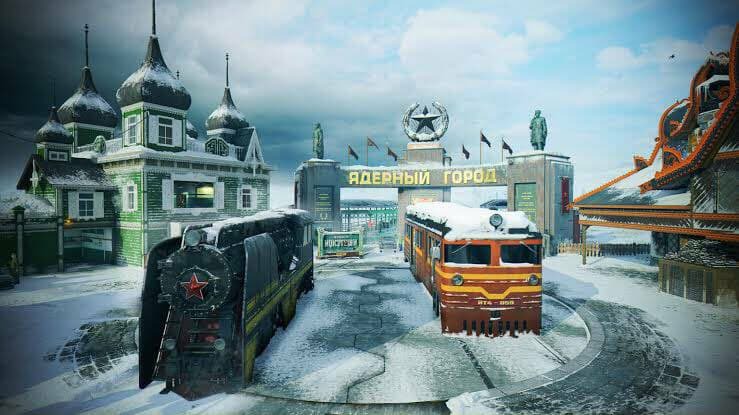 Trending: COD Mobile New Nuketown Map
---
One such mission is that players have to earn the Relentless Medal in Multiplayer matches 3 times. Since many players are struggling to get this medal, we have come to their rescue.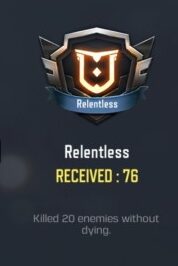 The Relentless Medal is awarded to those players who manage to get 20 kills in a row, in a single match without dying in between. Players can use any method to acquire the kills.
However, we can save you from going through extra trouble and investing more time and effort than is required. We suggest, that instead of going for the primary weapon to get all the 20 kills, players use scorestreaks, operator skills, lethal equipment. This way they can quickly get those 20 kills and earn the Relentless Medal.
---
Must Read: How to get Ruthless Medal in COD Mobile (Ruthless Medal)
---
Also, it would be wise to choose smaller maps like Nuketown, Firing Range, Shipment 1944, while grinding for the Relentless medal. It allows players to get kills easily without having to maneuver around the map much.
You can go for the Relentless Medal in your own way. All you have to keep in mind that you don't die before getting 20 kills.
---
Subscribe to our Youtube Channel. Follow us on Twitter & join our Telegram channel for more post-updates.
---
Abhigyan identifies himself as a tech geek, gaming cognoscenti, and also a connoisseur of music. Unidentified and mysterious phenomena never fail to gather his undivided attention. When not reading about bizarre and perplexing entities across the Universe, he can often be found cheering for his favorite teams in Football.