Season 11 of Call of Duty Mobile was arguably one of the largest and best seasons till date. The Anniversary Celebrations coupled with Halloween gave players one of the best Call of Duty Mobile Seasons ever. However, since good things don't last forever, Season 11 has almost ended.
It is now time to embrace Season 12 of Call of Duty Mobile. Data miners have already made the wait exciting by providing us with leaks as to what we can expect in the new season. Players are really hyped about the upcoming season. So, without much ado let's dive into what we can expect to see in the upcoming season.
---
TRENDING: Call of Duty Mobile Season 12 Battle Pass Characters
---
COD Mobile Season 12 New Weapons, New Characters Skins
Ladies and Gentlemen, it is time for yet another new season in Call of Duty Mobile. The new Season has the "Going Dark" theme, which makes it all the more interesting. Season 12 is right around the corner and we cannot wait to see what it has to offer us.
Every new season of Call of Duty Mobile has brought us new weapons, characters, attachments, skins, and much more. Likewise, Season 12 also will bring along some new characters and weapons.
---
MUST-READ: Call of Duty Mobile Night Mode in Season 12
---
We have confirmation that Season 12 of Call of Duty Mobile will be bringing in at least 4 new characters. We also have received confirmation that Season 12 of Call of Duty Mobile will be featuring at least 2 new weapons.
Call of Duty Mobile Season 12 New Characters:
Players have always liked the characters of Call of Duty Mobile because it always makes them nostalgic. The characters of Call of Duty Mobile are known by almost all players; hence they always look forward to new characters or new skins for some of the fan favorites.
We have confirmed that Season 12 will bring players at least 4 characters. They are going to be as follows:
Captain Price
Ghost
Velikan Megalith
Urban Tracker
Captain Price and Ghost have been extremely popular throughout all Call of Duty titles. Bringing them into the game definitely increases the hype for Season 12. Videos and Photos released by Activision show Captain Price wearing a pair of night-vision goggles on the head and Ghost with the Jawbone skin.
---
---
Call of Duty Mobile Season 12 New Weapons:       
What would a new Season of Call of Duty Mobile be without weapons? In Season 12 Call of Duty Mobile will be adding at least 2 new weapons to its already vast arsenal. We are speculating that the new weapons are as follows: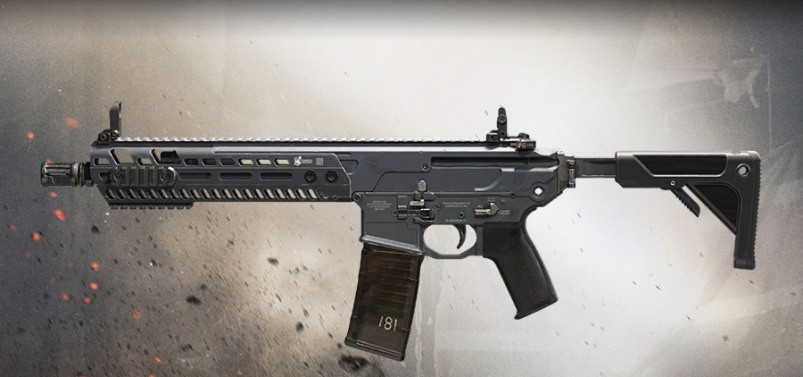 The M13 is an Assault Rifle. It is quite similar to the M4 however, it is much better as it has higher damage and Faster fire rate. We are yet to confirm if we will see this weapon in Season 12.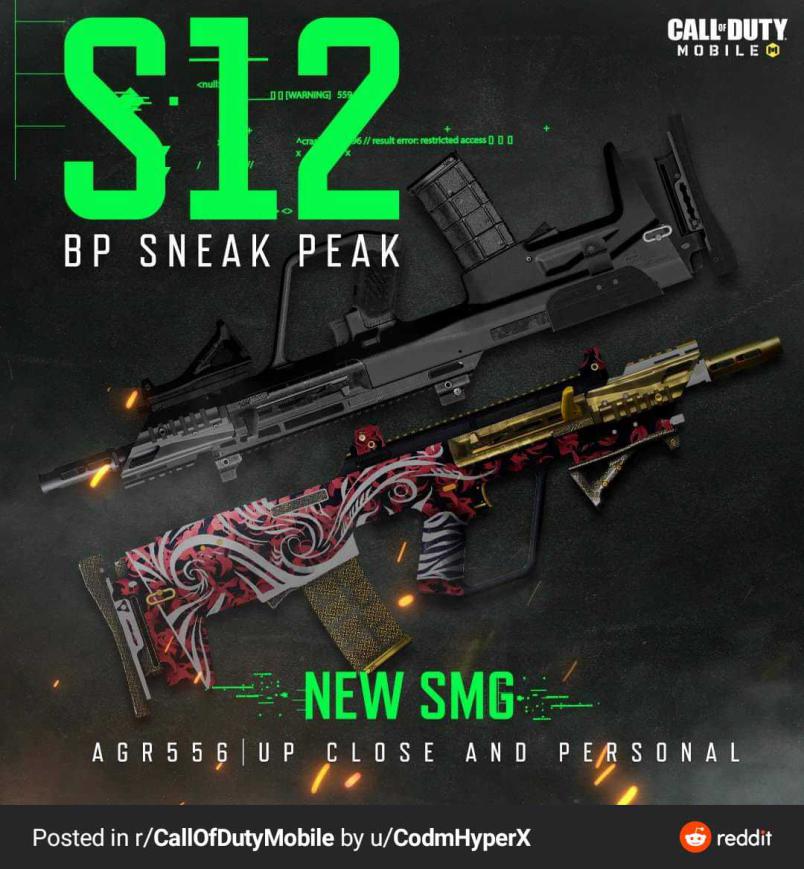 The AGR 556 is an SMG. It looks quite similar to the AUG in COD Modern Warfare. It could prove to be a reliable weapon in both close and mid-range combats.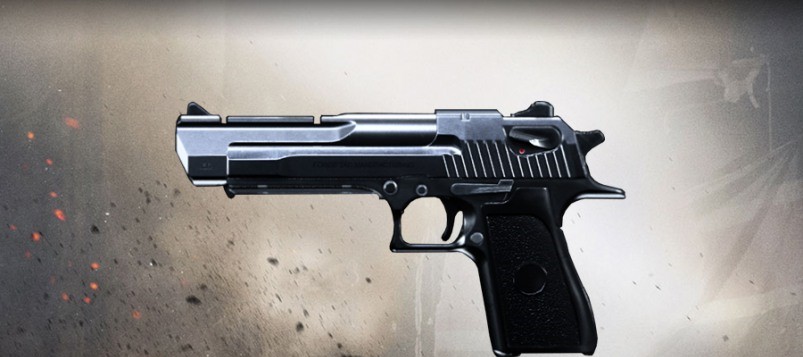 The .50GS pistol is similar to what many players might know as the Desert Eagle. If that is the case, we all know the .50GS is definitely going to be a beast. We also have unconfirmed reports that the .50GS will be able to use the Akimbo perk. So, players can wield 2 of these weapons.
With leaks and rumors flowing in from almost everywhere, we can hardly keep calm. After the benchmark set by Season 11, we sure hope that Season 12 matches it. Until then, Stay Frosty.
Subscribe to our Youtube Channel. Follow us on Twitter & join our Telegram channel for more post-updates.
---
Check out GUNSMITH LOADOUTS here –
Abhigyan identifies himself as a tech geek, gaming cognoscenti, and also a connoisseur of music. Unidentified and mysterious phenomena never fail to gather his undivided attention. When not reading about bizarre and perplexing entities across the Universe, he can often be found cheering for his favorite teams in Football.