Season 12 of Call of Duty Mobile is knocking at the door. It seems just yesterday that Season 11 had started. However, nothing lasts forever. So, we have to bid adieu to Season 11 as it is coming to an end and gear up to embrace Season 12 of Call of Duty Mobile.
Call of Duty Mobile completed 1 year with Season 11. The game has grown quite a lot over one year. It has become one of the most popular FPS games on the mobile platform with over 148 Million downloads. The developers ensure to keep the players entertained and engaged in the game by providing consistent updates like the introduction of new characters, maps, weapons, modes, and much more.
---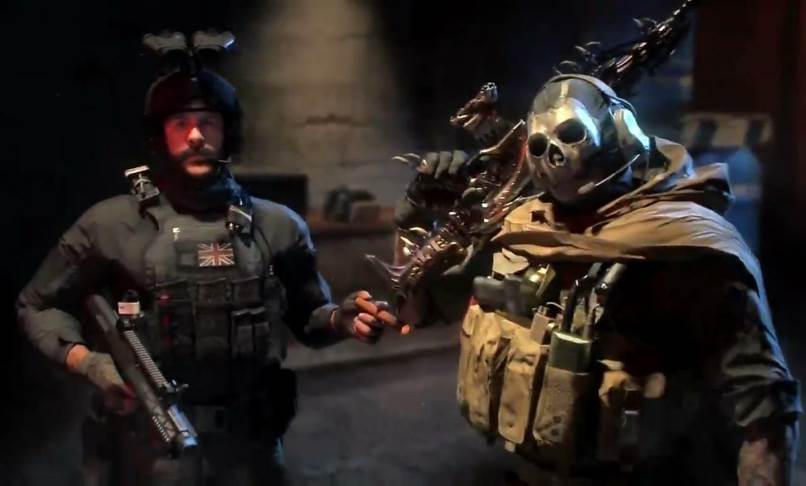 TRENDING: Call of Duty Mobile Season 12 Battle Pass Characters
---
Rumors and leaks are already floating around in the air. This has poked the curiosity of the players all across the world and players are quite hyped about the upcoming season. Judging by the previous seasons, Activision has never disappointed the players. We are definitely positive that they will maintain the streak with Season to 12.
Call of Duty Mobile Season 12 new features:
Call of Duty Mobile Season 11 is set to end on November 11th, 2020. So, we speculate the Season 12 update will be live and rolling shortly after that. The previous season had experienced some delay because of the current pandemic situation. However, in Season 12, we believe that Activision has worked their way around the pandemic and we won't be experiencing any delays most likely.
---
WATCH NOW: Tips & Tricks (Search & Destroy) –
---
 COD Mobile Season 12 Update Patch Notes & Details:
Call of Duty Mobile always ensures to take the feedback of the players seriously. So, with the Season 12 update, we believe that COD Mobile will have done away with a lot of bugs, glitches, and de-sync problems at the least.
Season 12 of Call of Duty Mobile is going to have a "Going Dark" theme. Like previous Seasons, Season 12 also will be featuring new epic and legendary characters (Legendary Nikto, Cpt Price, Ghost, Velikan Megalith,) character skins (Urban Tracker-By the night, Ghost jawbone).
---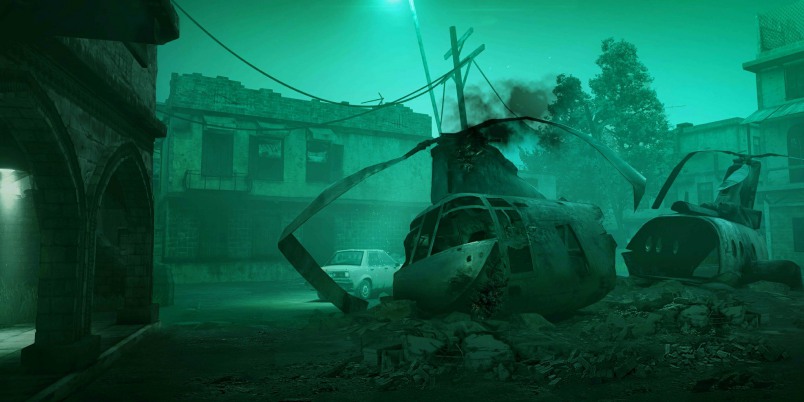 MUST-READ: Call of Duty Mobile Night Mode in Season 12
---
The update will also be bringing us a lot of other new content like new weapons (AGR556, .50GS Pistol). We will also be seeing a new map (Hackney Yard Main) in the upcoming update.
Most importantly, as the theme "Going Dark" suggests, Season 12 of Call of Duty Mobile will be featuring Night Mode across a few maps – Crash, Summit, and Hackney Yard.
The night mode is something that players are looking forward to the most. It is going to be one of the most awaited updates in the game. Along with all that we will also be seeing a lot of other new rewards like the "Ballistic Shield", "Kilo's thermal bomb accessory", "Armour pack", "UAV Skin", etc.
The game is going to be optimized even more to ensure a smoother gaming experience. We can hardly wait for the new update to get released. We are just as excited as you are to get our hands on Season 12. Until then we have to wait.
---
---
COD Mobile Season 12 Update Patch Notes –
Premium

New epic characters and epic blueprint weapons, stay tuned!

Premium (BP Plus)

"Claw Knife-Night Action".
"Headshot-Operation Destruction".
"Portrait Frame-Penetrating Luminous".
"Strap-Q version of Van Liken".

Free rewards Free

New prototype SMG: "AGR 556"-a fully automatic SMG with a high rate of fire and suitable for mid-range combat. Unlock 5.56 ammo and experience its true power.
New ultimate skill: "Bulletproof Shield"-a long-lasting defensive shield that can be changed and has a built-in automatic pistol.

Season mission rewards

Brand-new prototype pistol: ". 50 GS"-a pistol with high destructiveness and low stability.
New Survival Chip: "Modified Chip"-Gives the team armor packs, which can increase the bulletproof ability after being picked up by the teammates, and can improve and repair the durability of their body armor and vehicles.

Multiplayer update

New Random Annihilation-Night Battle Mode

Put on night vision goggles, annihilate the enemy in the dark, and try to survive in the dark world!

Applicable maps: "Crash Landing", "Above the Peak", "Hackney Warehouse".

New Attack of the Dead-Night Battle Mode

Midnight is the time for the dead. How can the living survive till dawn when the sun sets behind?

Applicable maps: "Crash Landing", "Above the Peak", "Hackney Warehouse".

New multiplayer map: Hackney Warehouse

A classic map from "The Final Moment: Modern Warfare". A filthy, dirty, abandoned industrial park. Please be prepared for a fierce confrontation with the enemy between warehouses, containers and buildings.

Applicable modes: "Random Annihilation", "Classic Demolition", "Multi-point Occupation", "Struggle for Stronghold", "Random Annihilation-Night Battle Mode", "Dead Attack-Night Battle Mode", etc.

Added weapon accessories

DR-H's "Hollow Ammunition Accessories": Increase magazine capacity and reduce mobility.
Kilo Bolt-Action's "Thermal Bomb": Continuously burns the target, and will cause extra damage to the combo skills.

Optimization adjustment

Qualifying

Added "Classic Annihilation Mode" into the ranked match mechanism.
Increase the points for winning in the "Strategy for Stronghold Mode" and "Multipoint Conquest Mode".
Subscribe to our Youtube Channel. Follow us on Twitter & join our Telegram channel for more post-updates.
---
Check out GUNSMITH LOADOUTS here –
Abhigyan identifies himself as a tech geek, gaming cognoscenti, and also a connoisseur of music. Unidentified and mysterious phenomena never fail to gather his undivided attention. When not reading about bizarre and perplexing entities across the Universe, he can often be found cheering for his favorite teams in Football.