Roblox is a fun game that can be played on PCs as well as mobile platforms including iOS, Android, PlayStation 4, and Mac OS X. You may play a number of games on this website. Everything you're looking for in terms of entertainment and thrills may be found right here.
Roblox is a well-known online game platform that caters to people of all ages. If you're looking for a certain type of game, we're confident you'll find it on Roblox.
Being a part of Roblox's massive design community is a dream come true. Robux enables you to get a wide range of items for free or at a cheap cost. After a few games, the number of possible outcomes appears to grow.
It's no wonder that Roblox offers so many different game genres. On Roblox, users may also play a variety of games including action,  simulations, horror, adventures, racing, shooting games.
Whatever game you choose to play, it's almost certainly accessible on the Roblox network. There are almost too many Roblox games to mention, especially considering how often new ones are released.
Roblox is the most popular gaming and playing platform among teenagers in the United States, with more than half of all Roblox users being under the age of 16.
The Tower defense simulator is one of the best survival games in Roblox currently. There is a new battle pass and items that you can unlock. Today we are going to talk about the guide on How to get Sledger in Tower defense simulator. So, let's get started without any further ado.
---
How to get Sledger in Tower defense simulator
The Sledger is a ground tower that does melee damage. As part of the Frost Invasion Event, it is unlocked by defeating Outpost 32. The Sledger is also available for 500 Robux as part of a limited-time gamepass.
The Frost Invasion Event is Tower Defense Simulator's eighth expansion (alongside the Metaverse Champions Event). The Sledger, a new event tower, was introduced with this event. This event had a battle pass and reaching higher stages needed Shard Shards. You may earn Shards outside of the event, unlike the Halloween 2020 Event.
This event began on May 8, 2021, and is still going on. A second installment of the event will be released in the future. This, however, may not be the case.
The Frost Invasion Event is the first to be published in conjunction with another event, the Metaverse Champions Event. The SFOTH Event and the Area 51 Event were the first set of events to be playable at the same time, followed by this and the Metaverse Champions Event.
The Frost Invasion Event's event map is Outpost 32. It contains a specific wave structure with unique opponents, similar to previous event maps. After winning, you'll receive the Sledger, 100 Coins, 70 EXP, and 200 Shards, which you may spend in the Frost Invasion Battle pass.
To play this map, you must be at least Level 25. Players began with Money (Gameplay Currency)$1,400 (Money (Gameplay Currency)$1,500 if they were part of the communal group) on this map. In addition, regardless of the player's level, the base health was set at 200. Unlike previous event maps, this one allows for up to six players every game.
---
What are the features of the Sledger tower?
The Sledger strikes by slamming its hammer at its foes. It has a small range and a sluggish swing rate but does a lot of damage. It can hit several opponents at Level 2+. However, one strike can only harm up to two opponents (up to 4 enemies at Level 5).
It can freeze opponents it strikes for 2 seconds at Level 3+. Some opponents, on the other hand, have freeze immunity, which means they can't be frozen.
Additionally, larger opponents are frozen for a shorter period of time than average-sized adversaries. It delivers double damage to frozen opponents at Level 4+, whether they are frozen by the Sledger or any other tower that causes freezing (like the Freezer).
The Sledger does not get hidden detection at any level, however, if there is a detectable opponent nearby and the Sledger is Level 2+, it can indirectly attack hidden foes. Per player, the Sledger has a placement restriction of six.
Because of its low cost and good DPS, the Sledger is seen as a viable mid-game tower. Its DPS is eclipsed by several other towers in subsequent waves. It compensates for this, though, by being able to freeze foes at Level 3+ and inflicting double damage to frozen enemies at Level 4+.
When used in conjunction with other Sledgers and Commanders, it has a lot of success.
The Sledger has difficulties dealing with quick opponents like the Glitch and Bug due to its narrow range and sluggish swing rate. The DJ Booth can assist increase the Sledger's range, although it isn't a huge boost in comparison to most other towers.
Due to the Sledger's hitbox, the enhanced range will be able to hit adversaries that are further away than the Gladiator. Commander can be used to reduce its swing rate. At any level, the Sledger does not get concealed detection, which means it cannot identify hidden opponents such as the Shadow.
That's all for today's article on How to get Sledger in Tower defense simulator. Do check out all the sections and know you should know how to get this tower. Till then, stay safe and follow us for more upcoming gaming coverage
Follow us on Twitter & like our Facebook page for more post-updates
---
Check out more Roblox Games –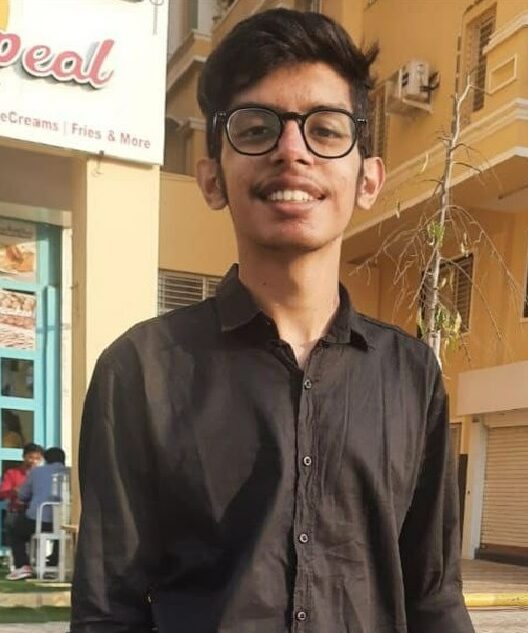 Jatin is an aspiring dentist with a keen interest in video games who likes to spend his time playing an array of different games. Other than that, he is a die-hard basketball fan who often embraces R&B music.