Roblox is a fun game that can be played on PCs as well as mobile platforms including iOS, Android, PlayStation 4, and Mac OS X. You may play a number of games on this website. Everything you're looking for in terms of pleasure and excitement may be found right here.
Roblox is a famous online game that people of all ages enjoy playing. We're convinced that if you're seeking a specific sort of game, you'll find it on Roblox.
Being a part of Roblox's large design community is a dream come true. Robux allows you to get a variety of products for free or at a discounted price. After a couple of games, the number of possible outcomes starts to grow.
It's no wonder that Roblox offers so many different game genres. On Roblox, users may also play a variety of games including action,  simulations, horror, adventures, racing, shooting games.
You may almost certainly find any game you want to play on the Roblox network. There are almost too many Roblox games to mention, especially given how regularly new ones are released.
Roblox is the most popular gaming and playing platform among teenagers in the United States, with more than half of all users under the age of 16.
Shindo Life is without a doubt one of the most popular games now available on the internet. Players can participate in any of the game's activities at any time. Today we will talk about How to get Spins fast in Shindo Life: Roblox.  So, without any further ado, let's get started.
---
How to get Spins fast in Shindo Life: Roblox
One of the most crucial resources to collect in Shindo Life is spins. Spins are required to roll for new lineages and elements, both of which have a significant influence on your character's strength.
Completing daily tasks, engaging in the Arena, AFK farming, redeeming coupons, and purchasing spins with Robux are all ways to obtain spins in Shindo Life; further information on each of these techniques can be found below.
---
1. Daily Quest
Every daily quest in Shindo Life rewards you with spins when you complete it. The majority of daily missions are straightforward and can be finished quickly. By pressing L and choosing [DAILY MISSION], you may see all of your current daily tasks.
Open the window again after completing a daily task and click 'CLAIM.' The benefits will subsequently be given to you. You can check when your daily missions refresh at the bottom of the daily quests window. You'll be given a fresh list of daily missions to complete when the daily quests reset, giving you the opportunity to earn extra spins.
You will receive roughly 15-20 spins if you accomplish all of your daily missions on a given day.
---
2. The Arena
You face other players in the Arena in a variety of PvP game styles, including free-for-all and deathmatch. You gain both RYO and Blue Coins when you compete in the Arena. Spins may be purchased with Blue Coins at a cost of 3 spins every 1,000 Blue Coins.
To buy blue coin spins, go to the Arena through the game menu, choose a game mode, and then click the green [EXCHANGE] bottom right above your character before clicking [ENTER ARENA] on the mode selection screen.
In every game style, the more damage you deal in the Arena, the more blue money you receive. You only have four move sets to pick from at first:
Kor Spirit Moveset
Frog Spirit Moveset
Cursed-Spirit Moveset
Akuma Moveset
With RYO, you can buy extra move sets by clicking on the move sets that have a locked icon and then clicking [UNLOCK]. Rengoku Moveset and Clay Moveset are two of the strongest move sets to utilize in Arena to maximize your damage.
---
3. AFK Farming
Every hour you spend online in Shindo Life, you will be rewarded with 2 spins. Because of the passive benefits, many players engage in so-called AFK farming, which is leaving the game open overnight while your character assaults training logs.
You will receive two free spins for every hour you are AFK farming, as well as EXP for your character. You'll need an auto-clicker application that clicks for you while you're away at AFK farm.
You will be disconnected after around 30 minutes of inactivity if you do not employ an auto-clicker or another method to keep your character active, which means you will not be producing the 2 spins every hour. Using the AFK farming strategy is an excellent way to ensure that you get some spins and EXP when you're sleeping.
---
4. Redeeming Codes
Redeeming codes is a quick and straightforward approach to earning a large number of spins. Shindo Life's developers give codes that may be redeemed by gamers. Spin is nearly usually included among the prizes when redeeming coupons.
To redeem a code, go to Shindo Life's game selection menu and pick Edit. You may enter codes in the top-right corner of the Edit page and redeem them by hitting the YouTube icon next to the field.
New codes for Shindo Life are frequently offered when the creators' YouTube channel reaches new milestones or big upgrades are made.
---
5. Using Robux
Spins may also be purchased directly with Robux, Roblox's premium currency. Go to the edit page in the game selection menu to buy spins with Robux.
Click the recharge symbol in the top left corner next to your amount of spins. Then you have the option of purchasing 15, 30, or 60 spins. The following are the costs of various packages:
15 Spins = 120 Robux (8 Robux per spin)
30 Spins = 220 Robux (7.33 Robux per spin)
60 Spins = 430 Robux (7.17 Robux per spin)
Robux may be purchased on the Roblox website for real money. However, you may earn some Robux by using services like CollectRobux, which allows you to do surveys and other tasks in exchange for a tiny amount of Robux.
That's all for today's article on How to get Spins fast in Shindo Life: Roblox. Do check out all the sections and let us know how this guide was helpful for you while playing the game. Till then, stay safe and follow us for more upcoming gaming coverage.
Follow us on Twitter & like our Facebook page for more post-updates
---
Check out more Roblox Games –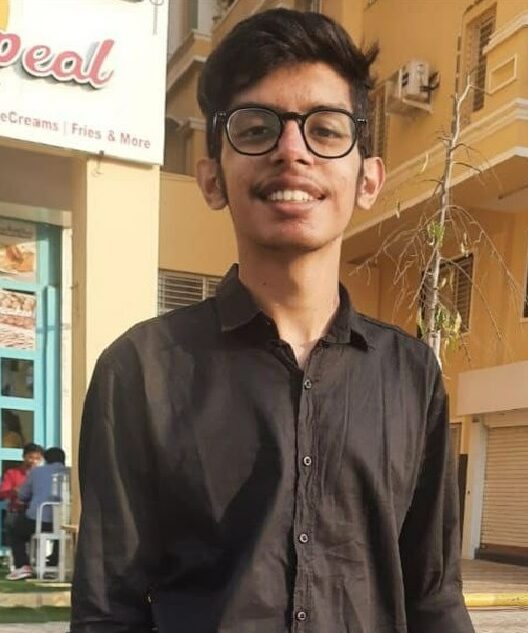 Jatin is an aspiring dentist with a keen interest in video games who likes to spend his time playing an array of different games. Other than that, he is a die-hard basketball fan who often embraces R&B music.