Roblox is a fun game that can be played on PCs as well as mobile platforms including iOS, Android, PlayStation 4, and Mac OS X. You may play a number of games on this website. Here you'll find all you need in terms of entertainment and thrills.
Roblox is a famous online game that is enjoyed by people of all ages. If you're looking for a certain sort of game, we're confident you'll find it on Roblox.
Being a part of Roblox's massive design community is a dream come true. Robux enables you to obtain a wide range of items for free or at a reduced cost. After a few games, the number of possible outcomes appears to increase.
It's no wonder that Roblox offers so many different game genres. On Roblox, users may also play a variety of games including action,  simulations, horror, adventures, racing, shooting games.
Almost every game you can think of is likely to be available on Roblox. There are almost too many Roblox games to mention, especially given how frequently new ones are released.
More than half of all Roblox users are under the age of 16, making it the most popular gaming and playing platform among teens in the United States.
Without a question, Anime Fighting Simulator is one of the most popular games on the internet right now. Players can visit a number of locations in the game at their leisure. Today we will talk about How to get Yen fast in Anime Fighting Simulator: Roblox. So, without any further ado, let's get started.
---
How to get Yen fast in Anime Fighting Simulator: Roblox
This tutorial will show you how to earn Yen in the game Anime Fighting Simulator. You'll need to finish the missions if you want to acquire a lot of Yen rapidly. Go to the missions area and do all of the quests there.
There are numerous ways to get Yen in Anime Fighting Simulator. This post will go through each of them in detail.
1. Basic Activities
When it comes to earning yen in Anime Fighting Simulator, the daily goal is the most important thing to keep in mind. Users may use the daily assignments as a kind of exercise and a quick method to increase their reward.
Players are given two tasks to complete as part of the activity in order to get XP and level up quickly in the game. After completing two of the available missions, the player will receive yen.
The most intriguing aspect is that the prizes or gifts do not end there. You'll reach the growth stage once you've earned enough yen to advance to the next level. The gamer will be paid handsomely if it is lifted any higher.
2. By Performing Quests
Obtaining yen in Anime Fighting Simulator is one of those things that is designed to be read. You don't have to complete the most difficult job or quest to obtain shards, and you don't have to spend a lot of money on Roblox to do so.
There are a few places and activities in the Anime Fighting Simulator universe where yen may be easily collected.
3. By Resized quests
These words do not expressly imply that the mission may be altered to meet the player's needs, but that completing the task is sufficient. All that is required for this phase of the Anime Fighting Simulator's Yen acquisition is to make the tasks simpler than what is supplied by rational thinking.
If the assignment says that meeting specific characters would earn you a lot of yen, the players may opt for a character from a list that is relatively easy to beat rather than continuing with a difficult one. In Anime Fighting Simulator, wiser thinking on the field is always necessary, regardless of actions.
4. By spending Robux
For those who don't want to waste their time and effort collecting yen in Anime Fighting Simulator, there is another option. Many clients also want to benefit right away without having to put in any effort. There is another opportunity to purchase yen for all of those folks.
Yes, you may purchase yen in Anime Fighting Simulator with Robux, which is a Roblox gaming money. Yen may be purchased on the Roblox website for real money. In order to purchase using this approach, the user must arrive to pay the money while avoiding the skip tier.
5. By defeating others
This step should be put on your to-do list if you don't have any other options for obtaining Yen. Despite the fact that it appears to be a challenging task, it is critical for survival.
In a game, it is the act of defeating an opponent. This is also a method of obtaining yen. The amount of yen increases dramatically as the player engages in this action in the Anime Fighting Simulator. Being retaliated against has its own set of disadvantages. As a result, this should only be considered as a last resort.
That's all for today's article on the How to get Yen fast in Anime Fighting Simulator: Roblox. Do check out all the sections and know you should know the best ways to earn XP. Till then, stay safe and follow us for more upcoming gaming coverage
Follow us on Twitter & like our Facebook page for more post-updates
---
Check out more Roblox Games –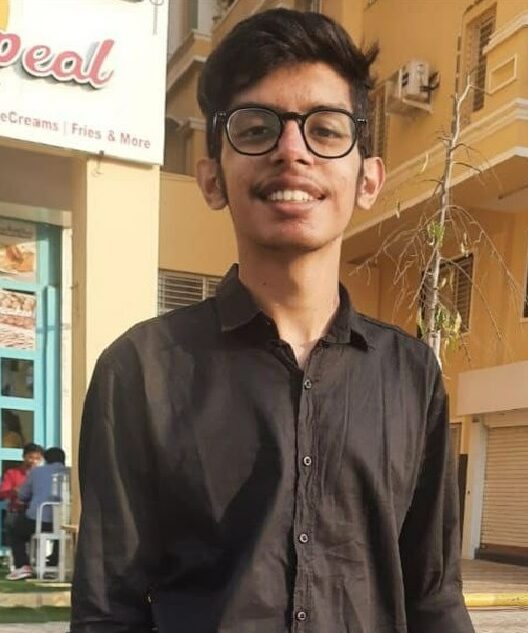 Jatin is an aspiring dentist with a keen interest in video games who likes to spend his time playing an array of different games. Other than that, he is a die-hard basketball fan who often embraces R&B music.