The beta version of Apex Legends Mobile has quickly been one of the most coveted games in the Battle Royale genre amongst mobile gamers. The new characters, shift in the surrounding environment, weapons, and so much more that is provided by the game have indeed captured the attention of gamers from all over the globe.
Not just that, Apex Legends Mobile in itself is quite a competent Battle Royale game with really intense gameplay and console-like graphics. With the response it got with the beta version of the game, we can soon expect an official version of the game to roll out.
However, the game is still in its early stages. And like most games that rose to popularity in a short time span, Apex Legends Mobile has also been experiencing some errors and bugs. In this article, we will be talking about that. So, let's get into resolving those issues without much ado.
---
TRENDING:
---
How to fix Apex Legends Error Code: 9999
Alright, we all expect some bugs and errors to pop up at the initial stages of any game whatsoever. We are mentally prepared for them but are definitely not happy to see them.
Similarly, Apex Legends Mobile has been encountering certain errors in its initial stages. One of the most annoying errors which have been popping up on the screens of many users across the world is the Error code: 9999.
There are certain steps to setting up a game that everyone follows. Similarly, in the case of Apex Legends Mobile, you first download and install the game. Once you have done that, you log into the game by your google account or by other methods.
Most players go for the Google Play option as it is the most convenient as most of them already have a Google Play account. The game then asks you to choose your preferred mail-id, via which you would like to log in to the game to save your progress in the game.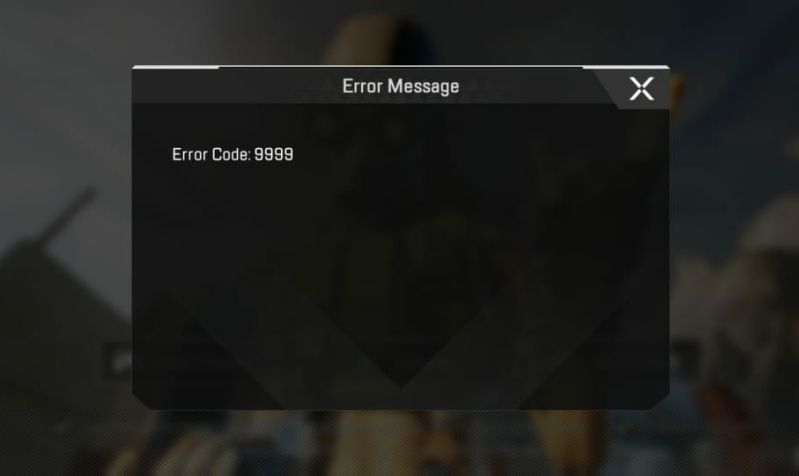 Once you select that, you will see something unexpected happening. A tiny black window pops on your screen with a single line of a message which reads – Error Code: 9999.
Now you can go about resolving this annoying issue by following the given steps.
Go back to the game screen and click on EA Account.
A window opens here, either sign in via your EA Account if you have an existing one or create a new account in case you don't have one.
Once you are done with that, the game should work. In case it doesn't, go to settings and turn on Airplane mode for a few seconds and then switch it off.
Now remove the game from the task manager/Recent apps and then open it again.
The above steps should get the work done and help you log into the game start enjoying the game right away. Be sure to give them a try in case you are getting that error.
Follow us on Twitter & like our Facebook page for more post-updates
---
Apex Legends Mobile Guide –
Abhigyan identifies himself as a tech geek, gaming cognoscenti, and also a connoisseur of music. Unidentified and mysterious phenomena never fail to gather his undivided attention. When not reading about bizarre and perplexing entities across the Universe, he can often be found cheering for his favorite teams in Football.