Hey ya! Find the UPDATED Content at the end of the post!
---
The Sun has already set. You guessed it right. Season 12 Going Dark of Call of Duty Mobile is up and running. Season 12 has brought along with it a ton of goodies like new characters, weapons, maps, modes, and much more. Players can now try out the all-new and exclusive "Night Mode" based in Crash, Summit and Hackney Yard.
Before the release of Season 12, people had seen trailers of a new pistol coming into the game. Well, it has indeed. Call of Duty Mobile has introduced the .50GS Pistol in the game. Now, before we go further, the addition of new weapons to the arsenal coupled with the gunsmith feature can become quite confusing sometimes.
So, to help you with that we tried our hands on different CODM weapons and created the best 'purpose-oriented' loadouts. In earlier posts, we mentioned 'No-Recoil' KN-44 weapon build, 'High-Mobility' RUS-79, 'Fast-ADS' Kilo, and a lot more. You can check out all the loadouts here.
---
Watch Now: Ballistic Shield vs All Operator Skills
---
Call of Duty Mobile .50 GS Wiki
From the looks of it, the .50 GS looks exactly like the Desert Eagle. We are sure most of you must have guessed it already. That is because it is indeed the Desert Eagle. Call of Duty Mobile has added yet another weapon from their other titles under an alias.
The .50GS is a handgun which has featured in Call of Duty 4: Modern Warfare, Call of Duty: Modern Warfare 2, Call of Duty: Modern Warfare 3, Call of Duty: Modern Warfare 3: Defiance, Call of Duty Online, Call of Duty: Modern Warfare Remastered, etc.
---
TRENDING:  How to UNLOCK .50 GS Akimbo in COD Mobile
---
The .50GS is perhaps the most powerful sidearm available in the game. It can deal pretty high damage at close to medium ranges. It can also fetch you one-shot kills if you are accurate enough. The .50 GS or the Deagle is known for its exceptionally high damage as compared to other handguns.
Also, in Season 12 the .50 GS can be equipped with the akimbo perk. Since we know that the more the merrier, the Akimbo .50 GS (Dual-wielded .50 GS) is going to bring absolute havoc in matches.
---
Call of Duty Mobile .50 GS Weapon Stats (BASE VARIANT)
Damage: 76
Accuracy: 88
Range: 50
Fire Rate: 33
Mobility: 87
Control: 68
---
How to get .50 GS in Call of Duty Mobile:
The .50GS handgun is like pocket dynamite. It can deal with quite a lot of damage. So much so that it can often be used as a one-shot-one-kill weapon. Having the .50GS as your secondary weapon can prove to be very handy. This handgun singlehandedly can help you last throughout the match and even help you gather a couple of MVPs.
The new handgun .50GS Pistol is, as of now, remains locked, with a "Coming soon" message. So, judging by how Call of Duty Mobile has released weapons in the past, we believe that players can unlock this weapon by either completing a set of missions or players can find this weapon in one of the sections under the Seasonal events.
---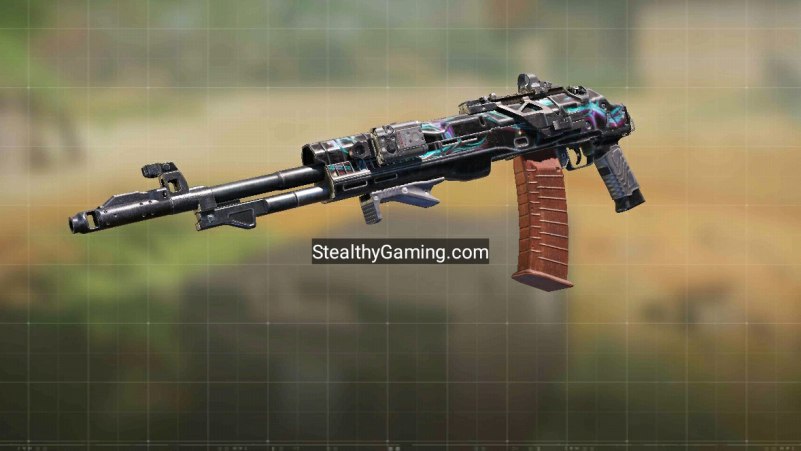 Trending: COD Mobile ASM-10 Gunsmith Loadout
---
There they have to complete a series of tasks/missions associated with that particular event to unlock the all-new .50GS. As of now the status of the weapon remains locked. We hope to see the weapon in action very soon.
---
(Update – November 21)
Ladies and Gents. The all-new 50 GS will be arriving in Call of Duty Mobile really soon. The new has been confirmed by the official Twitter handle of Call of Duty Mobile. According to an image posted by the CODM creators, the new pistol will be arriving in late November.
Well, this "late November" alone doesn't prove anything. But, another Tweet from the official handle confirms that CODM will be getting its first UAV skin, yes, you heard that right. Well, the name, Nikto can be seen on the UAV's wing, confirming that the skin will be available with the awaited legendary Nikto draw. And the new draw will arrive next Friday, that is, November 27.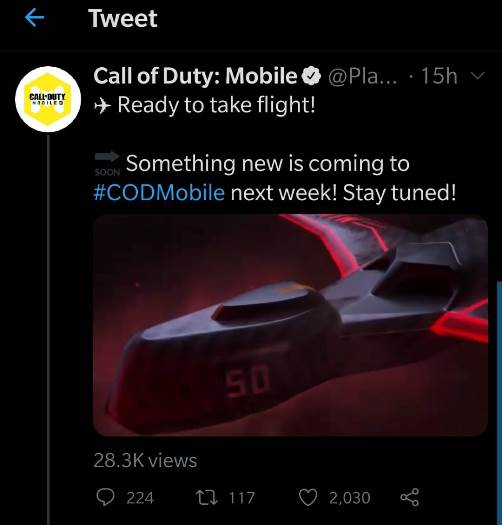 And, as some of you might have observed, the developers have been teasing the Legendary Nikto skin since the season release. Nikto can be seen wielding two .50 GS pistols. This clearly shows, the new draw, which will arrive next week, will be releasing an epic skin of the new .50 GS pistols along with the AKIMBO perk. Well, we have seen the same for the Fennec Akimbo release.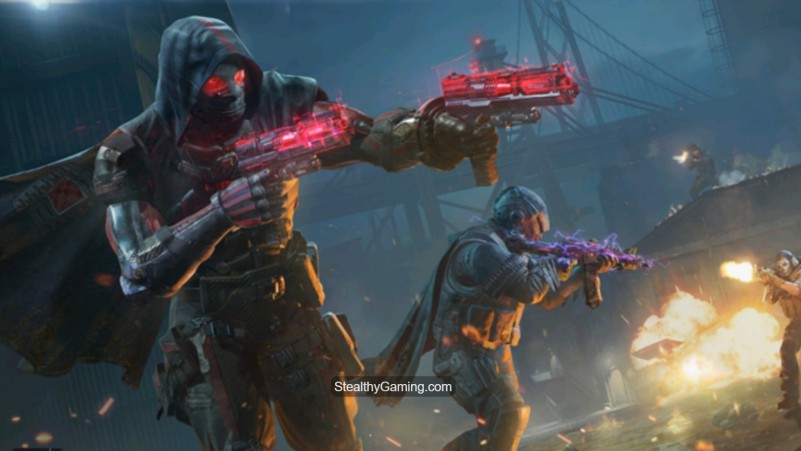 The new pistol will be available for all the users. Other than the 'not so lucky' draw, users will be able to unlock the new .50 GS pistol by completing the Seasonal Events.
We will be sharing more information on the same whenever possible. Stay tuned!
---
(Update – November 26)
Finally, it's here!
The all-new pistol .50 GS has finally arrived in Call of Duty Mobile. And as we predicted earlier, the new weapon can be unlocked easily by completing the new series of tasks in the seasonal events.
Well, the tasks are really easy and can be done in around half an hour. In case you need any kind of assistance, let us know!
Guide –
---
NOTE: This post will be updated regularly with fresh news. Stay tuned.
Subscribe to our Youtube Channel. Follow us on Twitter & join our Telegram channel for more post-updates.
---
Check out GUNSMITH LOADOUTS here –
Abhigyan identifies himself as a tech geek, gaming cognoscenti, and also a connoisseur of music. Unidentified and mysterious phenomena never fail to gather his undivided attention. When not reading about bizarre and perplexing entities across the Universe, he can often be found cheering for his favorite teams in Football.