Last updated on December 9th, 2020 at 10:10 am
Ever since the ban on the popular mobile game PUBG Mobile in India. Gamers sought to fill the hole in their hearts with another Battle Royale game. Fortunately, the Call to Duty Mobile from Activision has given the same fast and adrenaline experience for the first person and third person mobile devices.
Not only has the game evolved to one of the largest downloads lately, but it also features console-quality graphics, the same environment, and immersion as PUBG mobile. The latest Gunsmith feature in COD Black Ops 3 and Modern Warfare was explicitly present.
COD Mobile sure does come up with innovative ways to keep the players engaged and grinding most of the time. The Knights Divided Event of Season 12 is a very good example of that. Players all across the world have been grinding more than ever to help their respective factions win.
---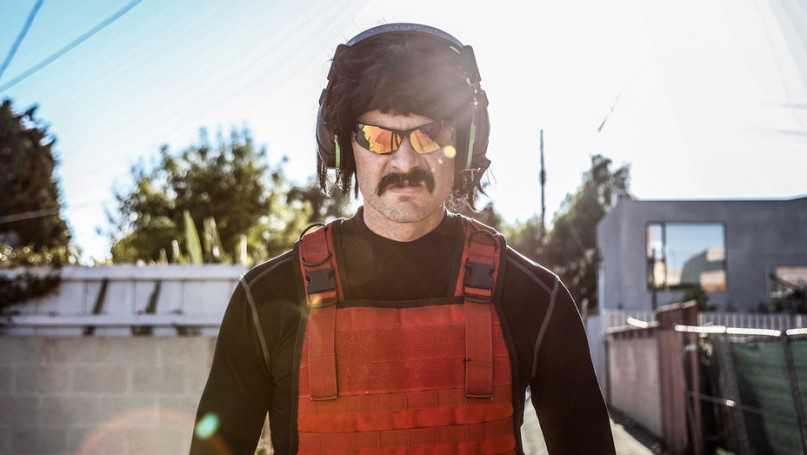 Trending: iFerg vs Dr. Disrespect COD Mobile Challenge
---
How to get Damascus camo in COD Mobile:
Ever since the release of the Gunsmith Feature, all the rare and uncommon skins a player-owned, earlier have now been turned into camos. All the epic and legendary skins have been converted to blueprints. Apart from that, there are various other grindable camos for every weapon. Even the secondary ones like knives, pistols, SMRS, and FHJs
Each camo has ten different variations. After completing a specific challenge, every single camo unlocks. For instance, with several kills, Sand camos unlock. Similarly, there are headshot challenges, crouch and kill, killstreaks, and other challenges to avail of all the camos
---
Must Read: How to get Axe in Call of Duty Mobile & unlock Gold Axe in COD Mobile
---
After all those camos, we come to the Completionist Camo. This includes the Gold, Platinum, and Damascus camos. The Gold camo is unlocked for a weapon by unlocking all other types of camos for the relevant weapon.
The Platinum camo is unlocked when all the gold camos of a particular class of weapons have been unlocked. For Example – To unlock the Platinum Camo for the Locus, players need to unlock the gold camo for all the other snipers first.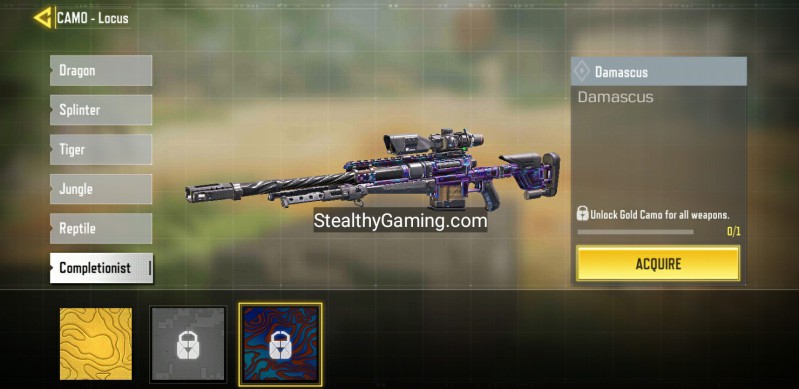 Talking about Damascus, well, it is the toughest one amongst the lot. It involves a ton of grinding to unlock. To unlock the Damascus skin for your weapons, you need to unlock the GOLD and PLATINUM skins for your entire weapons arsenal, including the melee and launcher weapons.
Getting the Platinum skin unlocked alone can make you sweat, imagine the effort and time which the Damascus skin asks of you. However, we all know that nothing good ever comes easy. Likewise, Damascus might be difficult to get but certainly not impossible.
---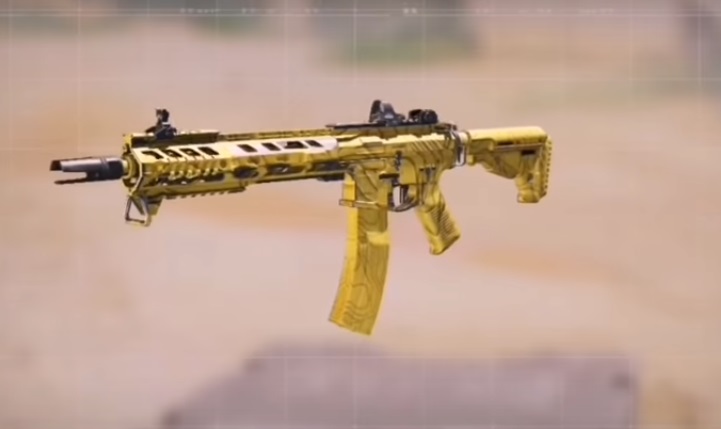 Must Read: How to unlock Gold Camo in COD Mobile
---
Some of the most efficient ways to grind for camos is to go for Multiplayer modes like Hardpoint, Domination, and 10v10 where you can amass a lot of kills.
Now you know the "HOW". So, grab your weapons and march into the matches and start grinding. Let the race to Damascus begin!
Subscribe to our Youtube Channel. Follow us on Twitter & join our Telegram channel for more post-updates.
---
Abhigyan identifies himself as a tech geek, gaming cognoscenti, and also a connoisseur of music. Unidentified and mysterious phenomena never fail to gather his undivided attention. When not reading about bizarre and perplexing entities across the Universe, he can often be found cheering for his favorite teams in Football.