Call of Duty Mobile has definitely established itself as a competent, perhaps one of the best, FPS Shooting games on the smartphone platform. The Call of Duty franchise has already been a behemoth of a game across other platforms. So, it is not surprising to see that Call of Duty mobile has become one of the most played and downloaded games on mobile devices.
Activision Studios sure does come up with some innovative ideas with every season. With the launch of every season in Call of Duty Mobile, we get to see the addition of new characters, weapons, maps, modes, and much more. That is primarily the reason that has kept thousands of gamers engaged and entertained even after so many reasons.
Keeping the streak going, Call of Duty Mobile has also come up with some fresh and exciting new season. In this article, we will be talking about the new additions to the game. So, let's get right into it.
---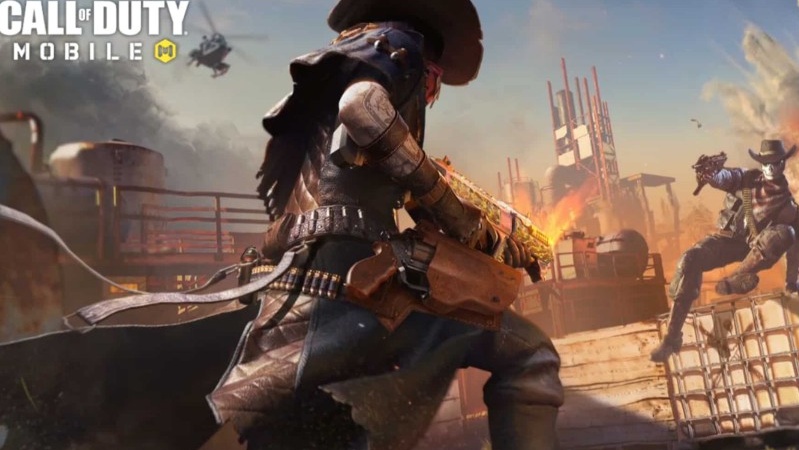 Must Read: How to earn Worm Medal in BR
---
How to use Class Chip in COD Mobile Battle Royale
New season of Call of Duty Mobile has brought along with it a barrage of fresh and creative Seasonal events, just like Activision has done in all the previous seasons. Players are all grinding to the best of their abilities to get their hands on all the unlockable items and rewards that the events have to offer.
---
Must Read: How to earn Floater Medal in COD Mobile BR
---
Under this season's Seasonal event section, there is a particular event named the Gold or Nothing event, which has garnered quite a lot of players. The final rewards of the set of missions under the Gold or Nothing event are an Epic Kilo Bolt Action – Constable skin.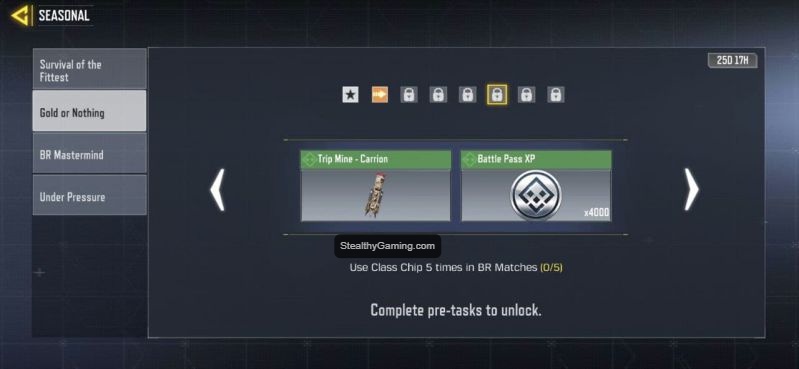 One of the missions under the Gold or Nothing event is to Use the Class Chip in the Battle Royale mode of COD Mobile 3 times. Now, for those of you who don't know what it refers to we will help you out.
To do the above-mentioned event, you have to first start a Battle Royale classic match. Equip your character with the preferred Class. Once you are done with that and have landed on the map, look out for purple dots (squares) on the map.
You will find the Chip Class at these locations to boost your base class. Travel to that region and pick up and use a Chip class. Your class will now become Purple in color to indicate that Chip class has been activated.
Once Chip class has been activated, make sure to use your class at least 3 times in the BR Match. Once you use your class 3 times in the match, the mission will have been completed and you can collect the rewards and proceed to do the next mission.
There you go. Now you are all set with the Class Chip mission. Better head out to a Battle Royale match and complete the mission to get your hands on the Epic Kilo skin.
Subscribe to our Youtube Channel. Follow us on Twitter & like our Facebook page for more post-updates
---
Check out GUNSMITH LOADOUTS here –
Abhigyan identifies himself as a tech geek, gaming cognoscenti, and also a connoisseur of music. Unidentified and mysterious phenomena never fail to gather his undivided attention. When not reading about bizarre and perplexing entities across the Universe, he can often be found cheering for his favorite teams in Football.