Roblox is a fun game that can be played on both PCs and mobile devices such as iOS, Android, PlayStation 4, and Mac OS X. On this website, you may play a variety of games. You'll find everything you're searching for in terms of fun and excitement right here.
Roblox is a popular online game enjoyed by people of all ages. If you're looking for a certain sort of game, we're confident you'll find it on Roblox.
It's a dream come true to be a member of Roblox's enormous design community. Robux enables you to acquire a wide range of items for free or at a reduced price. The number of alternative outcomes appears to grow after a few games.
It's no wonder that Roblox offers so many different game genres. On Roblox, users may also play a variety of games including action,  simulations, horror, adventures, racing, shooting games.
On the Roblox network, you may probably find almost any game you wish to play. Roblox games are almost too numerous to list, especially given how regularly new ones are launched.
More than half of all Roblox users are under the age of 16, making it the most popular gaming and playing platform among teens in the United States.
Arsenal is one of Roblox's most popular first-person shooter games. Arsenal Roblox has recently become extremely popular, with grinding players. Here is our guide on How to improve aim in Arsenal Roblox. So, without any further ado, let's get started.
---
How to improve aim in Arsenal Roblox
If you're trying to improve your Arsenal skills, I've got a few tips and techniques for you! I've played a lot of first-person shooters before, so I took up Arsenal quickly. If this is your first shooter game, you may not be familiar with some of the fundamentals of surviving and eliminating enemies! With these tactics, you should be able to increase your positions and perhaps even win some games.
1. Change Your Crosshair Color
This may be done in Arsenal's Settings section under Display. Choose a color that does not appear frequently on any of the maps. For example, I use a bright pink crosshair that stands out against any background. I've seen folks choose a bright green that sticks out nicely in other games.
The entire goal is to ensure that it never fades into the backdrop, allowing you to see it clearly at all times. This just allows you to see where you're shooting when you're shooting.
2. Improve your assists
Understanding that most aided eliminations count just as much as a solo elimination is one of the most crucial components of succeeding in Arsenal. So, if you do 5 damage to a player and your buddy kills them, you'll still switch weapons. This is significant because it implies that we must inflict even minor damage on individuals in order to receive credit.
We want to move through the cannons as quickly as possible, so if you're with a friend or two, just make sure you do some damage to the opponent and it should count toward your level.
3. Use Cover
Anything that comes in the path of your enemy's bullets is considered to cover. That might be a crate, a car, a wall, or anything else you can keep in front of you to deflect bullets. If you're reloading or have a weapon that shoots slowly, use this. Only show up when you're ready to fire at them because you're a vulnerable target if you're out in the open and can't shoot.
4. Use High Ground
In shooting games, having the upper hand is crucial! This is because an opponent can only target a portion of you when you fire down at them, but you can target them altogether. Because you are somewhat blocked by the surface you are on, they will have a tougher time shooting you.
You should always strive to rise higher than your opponent if it is swiftly and securely possible. I say safely because if you're on a ladder, you're an easy target if there's an opponent nearby.
Another advantage of high ground is that it allows you to sneak up on an adversary. You may use this to get a melee or golden melee elimination more quickly. Jump behind your opponent and use your melee weapon to sneak upon them.
5. Grab Health After an Elimination
Picking up the green bottle that the defeated adversary drops are a crucial part of surviving after combat! This can help you recover some of your strength and bring you back into fighting form. I've found that when I walk over it, the health doesn't always pick up, so you have to make sure to kind of pause on it to make sure it picks up.
6. Use Melee More Often
You want to utilize melee as frequently as possible because if you can end someone with melee, they lose a level and you earn a level! If feasible, jump down behind a player from high ground. It will be an immediate elimination if you can melee them in the back. If you don't want to lose a level, stay away from melee 1-on-1 encounters.
7. Run With Your Melee Weapon Out
Because many weapons make you move slower than usual, if there are no close adversaries, you should run with your melee weapon out. This is a little risky, but if you want to win, you need to eliminate opponents as quickly as possible, therefore you can't be strolling around slowly with a big weapon.
We attempt to only draw my firearm when we believe someone will be approaching around a corner or when we will be peering over a corner.
8. Know the Spawn Locations and Pre-aim
Knowing the spawn sites of each map is the ultimate secret to winning in Arsenal. You'll figure it out eventually, but keep in mind that there are only so many locations where individuals will spawn. Enemy players will spawn away from you and your allies in most cases. As a result, if your team just wiped off a group of foes, you can be sure they spawned on the opposite side of the map.
That means you'll need to grab your melee weapon and sprint to the opposite side as quickly as you can. You can rush to a frequent spawn place if you know where it is, and you'll almost certainly run across several individuals to remove.
That's all for today's article on How to improve aim in Arsenal Roblox. Do check out all the sections and know what you should know about aim and its importance in FPS games. Till then, stay safe and follow us for more upcoming gaming coverage
Follow us on Twitter & like our Facebook page for more post-updates
---
Check out more Roblox Games –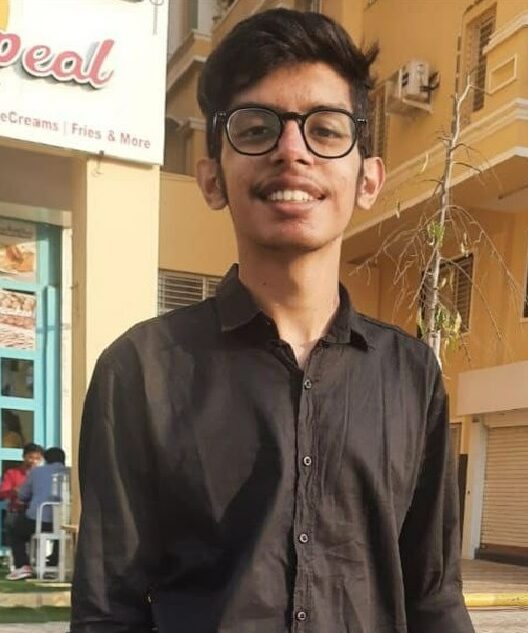 Jatin is an aspiring dentist with a keen interest in video games who likes to spend his time playing an array of different games. Other than that, he is a die-hard basketball fan who often embraces R&B music.