Roblox is a fantastic multiplatform game that can be enjoyed on a PC, smartphone, PlayStation 4, or even a Mac. The best thing is that there is a large selection of games in a range of genres to pick from. This is the place to go if you want to add some excitement and pleasure to your life.
By creating a Roblox account, you may personalize and modify the look of your avatar as well as create your own virtual worlds. To generate money on each server, create private rooms and sell game passes to other players. Players can play games of variety like tycoon games, survival games, and simulator games with their friends.
Roblox lets players be as creative as they want while still offering a broad variety of games to play. Roblox offers a diverse selection of games, including the famous battle royale type.  ranging from murder investigations and jail escapes to treasure-seeking.
Today we are going to talk about something different that doesn't include any particular game or any guide about creating or fixing something. In this article, we will talk about How to open 2 Roblox games at once. Well, many players want to grind multiple games and this will be the guide that will help them.
So, without any delay let's start talking about all of it.
---
Can you open 2 Roblox games at once?
Yes, you can open 2 Roblox games at once through few methods. If you want to do so with the same account, you won't be able to because Roblox will automatically kick the first game you joined or deny the second game you joined from starting. If you're using an alt account on Windows, you'll need to use both the Microsoft Store and the Tab version at the same time.
If you can't on a different device, maybe you can on a different computer, but you can't on a mobile device. If you have two Roblox-enabled devices, you'll need to utilize an alt account and either your primary account or another alt account to connect on both devices.
If you have another device that can run Roblox, you may log in with a separate account and play Roblox on both of them at the same time.
However, there is a method that can let you play 2 Roblox games at once. It is a very easy to use and the most reliable method.
The only drawback is that this method is only applicable to Windows users and can't be used on Mac or any mobile devices. So, follow our next section for detailed information.
---
How to open 2 Roblox games at once
This approach allows you to play two separate Roblox games on the same PC at the same time, or even the same game on two different accounts. You'll need two Roblox accounts to achieve this because you can't play more than one game on the same account. Don't worry, you may have as many accounts as you want; simply go to Roblox.com and make a new one.
This technique only works on Windows PCs; I'm not aware of a way to accomplish it on a Mac.
Open the Microsoft Store from your computer's start menu.
1. Go to the shop and look for Roblox to download.
2. When it's completed installing, click "play."
3. Go to one of your two Roblox accounts and sign in.
4. Open any game you'd want to play.
5. For the second account, go to roblox.com on web browser.
6. If you haven't already, log in to your other account.
You'll now have two accounts: one for the Microsoft Store Roblox app and one for the Roblox online version. You may now choose a game to run via the web browser, and it will open in a separate Roblox client than one launched through the Microsoft Store app.
That's how you do it; you'll need a very fast machine to perform it smoothly. We've tried it on our laptop and it lags a lot. In any case, you may have a good time trollin' your pals or collecting extra stuff in-game. Setting up split-screen on your two windows so they are shown side by side is a smart idea.
There is also an alternate method to this which you can use. The method is mentioned below.
"Multiple Roblox Instances" is a program that you may download.
Before playing any game, start the program.
Join a game now that the software is open.
Return to the game's official website and log out. Keep your game open.
Create a new account and log in. You will not be able to utilize an account that is already in use in another game.
Participate in a game or even the same game as your other account. You should then notice that you're playing another game at the same moment.
Repeat steps 3, 4, and 5 as needed. You may now play as many games as you want.
With this, we conclude our guide on How to open 2 Roblox games at once. Hope you now have got some of the ideas on how to open 2 games and grind at the same time. Till next time, stay safe and follow us for more upcoming gaming coverage.
Follow us on Twitter & like our Facebook page for more post-updates.
---
Check out more Roblox Games –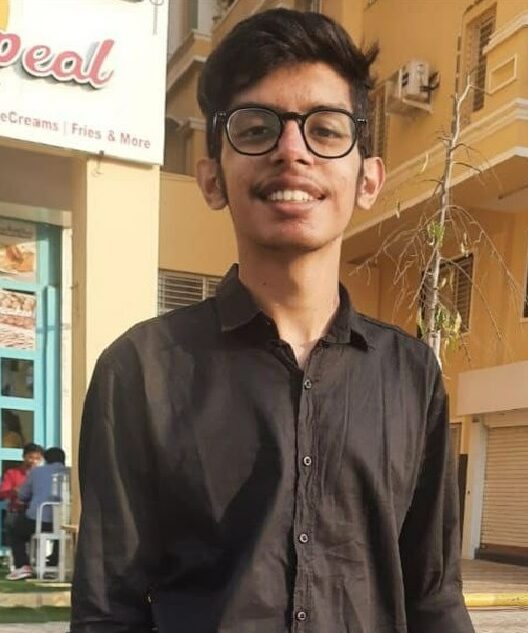 An experienced gaming content writer who emphasizes on offering the most recent information and how-to tutorials for the trending titles. Being a Hardcore gamer himself, he likes to try an array of games and likes to spend his time exploring them. He likes to unwind by listening to R&B music when he's not writing about gaming stuff.