Roblox is a fun game that can be played on PCs as well as mobile devices like iOS, Android, PlayStation 4, and Mac OS X. You may play a number of games on this website. You'll find everything you're looking for in terms of thrills and pleasure right here.
Roblox is a well-known online game platform that caters to people of all ages. If you're looking for a certain type of game, we're confident you'll find it on Roblox.
Being a part of Roblox's massive design community is a dream come true. Robux enables you to get a wide range of items for free or at a reasonable cost. After a few games, the number of possible outcomes appears to increase.
It's no wonder that Roblox offers so many different game genres. On Roblox, users may also play a variety of games including action,  simulations, horror, adventures, racing, shooting games.
Without a question, Shindo Life is one of the most popular games on the internet right now. Players may visit any of the game's locations whenever they choose. Today we will talk about How to play Shindo Life Roblox. So, without any further ado, let's get started.
---
How to play Shindo Life Roblox
Shindo Life is a Roblox game created by the RELL World collective. It's a Naruto-style game set in a universe that's comparable to the anime. Bloodlines are special skills that provide the player with special abilities. In the customization menu, they may be spun for.
Bloodlines are Shindo Life skills that grant access to various Naruto-inspired abilities. Eye Bloodlines, Clan Bloodlines, and Elemental Bloodlines are the three sorts of Bloodlines.
To get a Bloodline, go to the main menu, edit, and then Bloodlines. When the user enters the Bloodline menu, they will see two slots with the words "click to spin" on them. By purchasing "Bloodline Slot 3" and "Bloodline Slot 4", a player can unlock two extra Bloodline spaces.
Spins are necessary in order to roll Bloodlines. Spins may be earned by following RELLGames on Twitter or YouTube, completing daily assignments, playing the Arena game mode, or visiting My Home. When a Subscriber goal is met, an update is released, or the devs feel like it, new codes are released. New players are given 15 spins to begin with.
There are many different Bloodlines that may be earned; the important point to consider when rolling Bloodlines is whether you want to get a rare or common one. Bloodlines having a spin probability of less than 1/6 are considered rare.
Every Bloodline has a possibility to be rolled, and their rarities may be found in the Ability Bag section. The spin possibilities are expressed infractions, such as 1/80 for the "Jokei" Bloodline.
This characteristic of a rarity in some Bloodlines keeps players spinning until they've run out of spins. However, after 80 spins, the player will receive a 'Full Rarity' spin, which will award them a Bloodline from the rare category; however, this does not guarantee a really rare Bloodline.
---
What are Bloodline/ Jutsu Modes?
Every Bloodline has its unique set of perks and techniques, which must be unlocked through leveling up. In-game, go to Menu (press M) > Bloodline to see the Bloodline's powers. The player may see the level of their Bloodline and how much experience it has there.
Quests, War, training logs, and other activities that yield regular EXP can be used to obtain experience. After gaining enough experience, the player can unlock their first ability, which has a stat requirement and costs Ryo to unlock. Each requirement/price is determined by the Bloodline in question.
The player's stats are boosted by modes, and various modes have varying levels. They can be assigned to either the "Z" key or the "C" key. Most Elemental Bloodlines and Bloodlines with a "Z" mode have the unique ability to apply their moves to non-Bloodline move slots.
Certain Bloodlines, such as Lava or Apollo-Sand, are famed for completing missions, while others, such as Rengoku, Tengoku, and others, are known for their PVP abilities.
The following are some pointers on how to level up your Bloodlines:
Play Battleships (preferably with friends or in a Youtube stream).
AFK at a Training Log with an auto clicker (or Tiny Task if leveling Spirits).
Grind the green and orange together. Using Eagle Companion on three logs at the same time, scroll quests.
The following are things you should not do when leveling:
Battles in which players compete against each other.
Assassinating someone at random
If a Bloodline has a mode, it is almost certainly useful for leveling, and it should be used whenever feasible. Every second their mode is active, the player receives 100 experience points.
Companions have unlocked NPC companions that players may utilize after finishing their respective Boss assignment or discovering their scroll, which spawns at a specific time and location. Companions may be found everywhere across the hamlet, and each one has its own set of moves.
The companion scroll has a 1/10 chance of falling after defeating the monster. The buddy will be level 50 when unlocked, and the player can train them up to level 1,000. The buddy will remain summoned until the player unsummons them or they run out of health. At any one moment, the player can only summon one buddy.
That's all for today's article on How to play Da Hood Roblox. Do check out all the sections and let us know how this guide was helpful for you while playing the game. Till then, stay safe and follow us for more upcoming gaming coverage.
Follow us on Twitter & like our Facebook page for more post-updates
---
Check out more Roblox Games –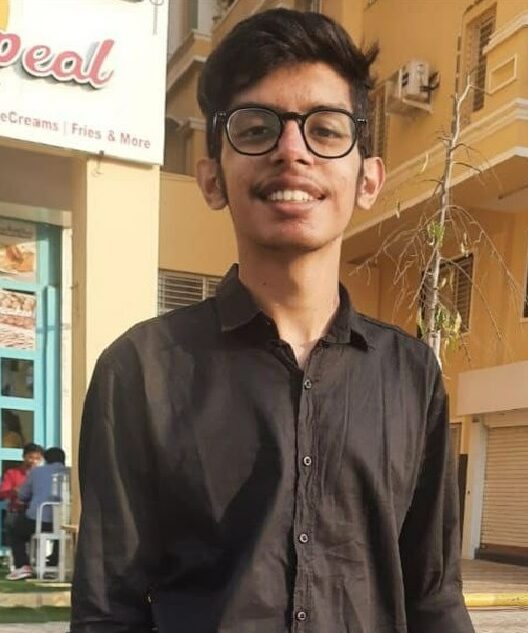 Jatin is an aspiring dentist with a keen interest in video games who likes to spend his time playing an array of different games. Other than that, he is a die-hard basketball fan who often embraces R&B music.