Since its launch Call to Duty Mobile has earned the title of one of the most successful FPS games on the mobile platform. Players have continuously loved the realistic visuals and unstoppable and swift gameplay and the assortment of maps. The game has been downloaded over 148 Million times to date.
Currently, COD Mobile is in its 12th season, and only a new season can improve. From the moment the gunsmith was dispatched and with new weapons added every season, players continuously found it was challenging and tedious to choose from more than 50 best attachments to update their #1 weapons and build the most efficient weapon. This is our group's entrance stage.
We have been actively researching on creating 'purpose-oriented' Gunsmith loadouts for a weapon. Earlier in this series, we have mentioned the loadouts like "No Recoil' KN-44, 'Fast ADS' DR-H, 'Fast ADS' HG-40, and a lot more. Make sure to check all loadouts here.
---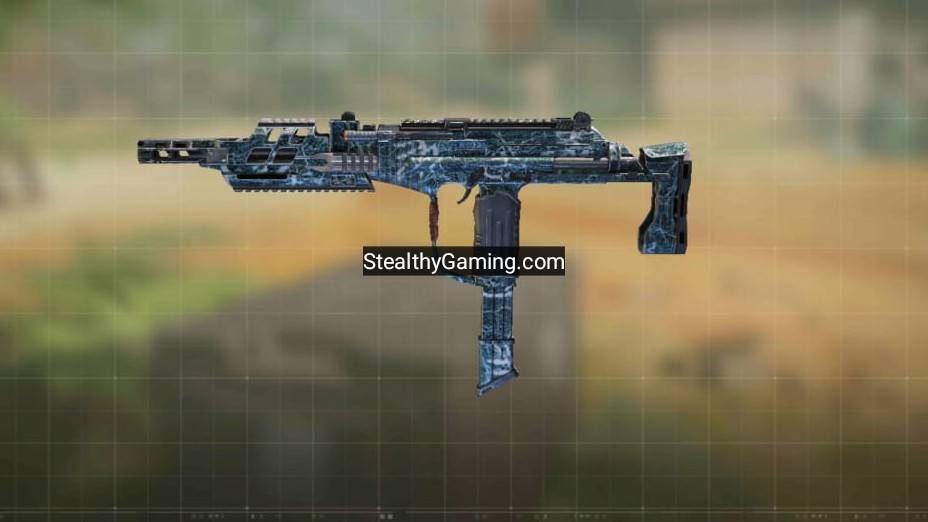 Must Read: COD Mobile MSMC Gunsmith Loadout
---
COD Mobile BY15 Gunsmith Loadout
Shotguns are probably the best arms category for close fighting. With only one shot, they will destroy the enemy.
The BY-15 is a pump-action Shotgun. The BY-15 has high mobility, decent accuracy, controls, and a pretty good range as compared to the other weapons of its class. This shotgun is available for free for all the players once they create an account in COD Mobile.
So, today we will be discussing a gunsmith loadout wherein the attachments which we have used are primarily aimed to increase the overall mobility and accuracy of the weapon. Since no weapon is perfect, the increased mobility was achieved at the cost of control and stability.
---
Best BY15 Attachments:
Muzzle – Marauder Suppressor
Barrel – Sawed-Off Barrel (-2)
Optic – no change
Stock – No Stock
Perk – no change
Laser – OWC Laser -Tactical
Underbarrel – no change
Ammunition – no change
Rear grip – Granulated Grip Tape
The above-mentioned attachments hep increase the mobility of the BY15 Shotgun. This makes the gun very agile and versatile to use. Though we had to compromise on control and stability, we have to agree that it was worth it.
---
Must Read: How to get Damascus Camo in COD Mobile
---
Check out the stats for the Base Variant of the weapon for comparison: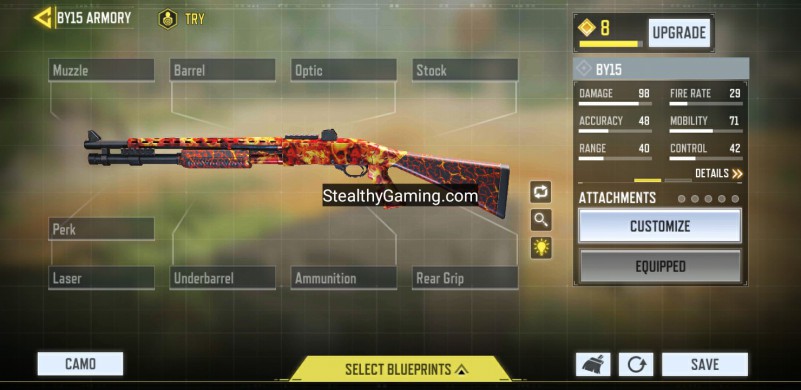 ---
How to use BY15 High Mobility Loadout:
Shotguns have always been one of the preferred classes of weapons to engage in close-range combat. This BY15 High Mobility Loadout has been aimed to increase the mobility of the weapon.
The BY15 High Mobility Loadout will appeal to players with an aggressive style of playing. As this loadout is more for a run and gun approach. It will do well in modes like Hardpoint and Domination. It will be particularly efficient in smaller maps like Nuketown, Firing Range, Summit.
So, go ahead and try out this High Mobility BY15 Loadout and gather a couple of MVPs.
---
Subscribe to our Youtube Channel. Follow us on Twitter & join our Telegram channel for more post-updates.
---
Abhigyan identifies himself as a tech geek, gaming cognoscenti, and also a connoisseur of music. Unidentified and mysterious phenomena never fail to gather his undivided attention. When not reading about bizarre and perplexing entities across the Universe, he can often be found cheering for his favorite teams in Football.