Roblox is a fun game that can be played on PCs as well as mobile platforms including iOS, Android, PlayStation 4, and Mac OS X. You may play a number of games on this website. Everything you're looking for in terms of pleasure and excitement may be found right here.
Roblox is a well-known online game platform for people of all ages. We are certain that if you are seeking for a specific type of game, it will be found on Roblox.
Being a part of Roblox's massive design community is a dream come true. Robux enables you to get a wide range of items for free or at a minimal cost. After a few games, the number of possible outcomes appears to expand.
It's no wonder that Roblox offers so many different game genres. On Roblox, users may also play a variety of games including action,  simulations, horror, adventures, racing, shooting games.
Whatever game you choose to play, the Roblox network will almost certainly have it. There are almost too many Roblox games to mention, especially considering how frequently new ones are released.
Roblox is the most popular gaming and playing platform among teenagers, with more than half of all Roblox users in the United States being under the age of 16.
In addition, gamers may select one of three Roblox Premium membership tiers. The cost of each varies depending on the amount of Robux included in that plan on a monthly basis. Here is our article on Does Roblox premium give you Robux. So, let's find out without any further ado.
---
Does Roblox premium give you Robux?
The three distinct Roblox Premium membership plans accessible to users are as follows:
$4.99 – Provides gamers with 450 Robux each month.
$9.99 – Provides gamers with 1,000 Robux each month.
$19.99 – Provides gamers with 2,200 Robux per month.
Aside from the monthly Robux quota, the Roblox Premium membership includes a slew of extra benefits for premium members:
Roblox Premium members may get 10% more Robux from the shop at no extra charge.
Premium users may resell their in-game stuff to gain more Robux.
Premium users are also given the option of exchanging their products with other premium members on the platform.
According to the website of Roblox Premium, players receive the specified quantity of Robux as soon as they purchase a premium membership pack.
Roblox Premium also includes an auto-renewal function. Those who wish to opt-out of the service must cancel their plans prior to their renewal date.
Roblox, a worldwide successful online platform, with over 100 million active users. Fans may get even more out of the forum now that premium membership is available. Additional premium features and a monthly Robux quota are a fantastic deal for the majority of gamers.
Roblox is also renowned for hosting virtual concerts with notable musicians, such as the November Lil Nas X Concert Experience.
---
What is Roblox premium membership?
Roblox Premium membership options are classified based on the amount of Robux they give each month. Unlike Builders Club, all memberships share the same name and iconography rather than having different ones, and Robux is distributed once per month after each renewal date rather than progressively each day. The colors black and grey may be found on the Roblox website and in-game.
A MeepCity banner with an image of an avatar wearing the Golden Suit of Bling Squared and the Golden Top Hat of Bling Bling appears on the purchasing screen. Mr. Bling Bling is the name of this avatar, and he used to appear on the old Robux purchasing page.
Certain games may offer Premium players advantages such as unique goods or access to exclusive places. UGC item producers may give discounts to Premium users on their goods. This functionality was first tested on April 28, 2020, and is now being rolled out in an A/B split.
Users who had the prototype version of this premium membership do not have a matching Roblox badge displaying Premium ownership. They have the Outrageous Builders Club badge on their profile instead. This might be because the top level of Builders Club (OBC) is being immediately replaced by Premium for these customers. A membership badge has yet to be introduced.
It is simply a premium version of Roblox. Robux, the in-game money, is supplied to Roblox Premium subscribers on a monthly basis. Aside from Robox, the premium user receives a slew of extra options to keep them entertained.
For the uninitiated, there are now Roblox Premium membership plans available. The price of each plan is determined by the quantity of Robux you want to be placed into your Roblox account.
---
How to get a Roblox premium membership?
As previously said, there are many people who want to purchase it but are unsure how to do so; if this is you, then follow the instructions below:
Enter your Roblox username and password.
Visit the Roblox Premium website. You may access this page by clicking on this link.
Choose one of the membership plans shown above.
Choose a payment method and click the Continue button.
Enter the necessary information, such as your email address, credit card numbers, and so on.
Once you've provided your information, click the 'Pay Now' option.
After you make your payment, you will receive the specified Robux in your account within a few minutes.
That's all for today's guide on Does Roblox premium give you Robux. Do check out all the sections and know you should know about Roblox premium. Till then, stay safe and follow us for more upcoming gaming coverage
Follow us on Twitter & like our Facebook page for more post-updates
---
Check out more Roblox Games –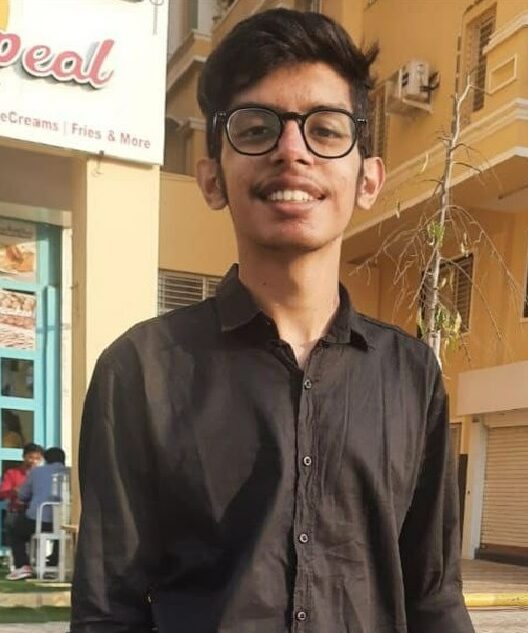 Jatin is an aspiring dentist with a keen interest in video games who likes to spend his time playing an array of different games. Other than that, he is a die-hard basketball fan who often embraces R&B music.