Last updated on January 2nd, 2023 at 05:41 pm
Roblox is a fun game that can be played on both PCs and mobile devices such as iOS, Android, PlayStation 4, and Mac OS X. On this website, you may play a variety of games. Everything you're seeking for in terms of thrill and pleasure may be found right here.
Roblox is a popular online game platform for users of all ages. We are confident that if you are looking for a specific sort of game, you will find it on Roblox.
It's a dream come true to be a member of Roblox's enormous design community. Robux allows you to obtain a broad variety of things for free or at a low cost. The number of alternative outcomes appears to grow after a few games.
It's no wonder that Roblox offers so many different game genres. On Roblox, users may also play a variety of games including action,  simulations, horror, adventures, racing, shooting games.
Whatever game you choose to play, it's nearly guaranteed to be available on the Roblox network. There are nearly too many Roblox games to list, especially given how regularly new ones are published.
Roblox is the most popular gaming and playing platform among teens, with more than half of all Roblox users under the age of 16 in the United States.
There is a lot of customization available in Roblox. Faces are one of them and are very essential as they express your character more perfectly. Here is our article on How to get free faces on Roblox 2022. So, without any further ado, let's get started.
---
How to get free faces on Roblox
However, faces are paid items available in the Roblox store. You can get it for free through any code or purchase made for Robux or any other items. There are online items on sites like Amazon and eBay where you can buy toys and get free codes for faces as well.
Faces are avatar store goods that may be purchased to change the Robloxian's head decal in a variety of distinctive fashions. Faces are simple decals that may be purchased for Robux and used to enhance the appearance of an avatar. To purchase a face from the catalog, navigate to "Body Parts" on the left side of the page.
Continue to move your mouse/cursor over the text until additional text appears. You should see the word "Faces" appear; click it to access all of the on-sale Faces on Roblox. There, you may purchase any face that matches your mood or style.
In October 2009, colored faces first debuted in the avatar store. They're often marketed as LimitedU and then resold for profit by users. Most of these faces are likewise projected to rise in Recent Average Price over time as a result of inflation; but, if they are in low demand, some may remain reasonably close to their initial price.
There is a tiny technique that allows a user to alter their face for free by modifying the picture of the default face in the Roblox files, but it will only be visible to them in-game. It will also modify the face of other default face users in the game to show as the user's replacement face.
Chill, Silly Fun, Smile, Check It, Winning Smile, Woman Face, Man Face, Classic Male – Face, Classic Female – Face, and Knights of Redcliff: Paladin – Face are the 10 free faces in the catalog right now.
Some faces are available for free when purchasing their respective packages, such as City Life Woman – Face, Neoclassic Male v2 – Face, and John's Face on Xbox.
---
How to get super happy face for free in Roblox
Roblox released Super Happy Face, a limited unique face, in the avatar shop on September 4, 2016. With 31,774 copies in stock, it could have been acquired for 100 Robux. It had been favorited 1,303,569 times as of July 20, 2022.
This visage appears often in artwork for various games and groups, frequently on avatars wearing other popular accessories like the Valkyrie Helm and Workclock Shades. For example, it appeared in the thumbnail for Azure Mines when the game's Daily Gift update was published.
Corridor of Hell and Paradise Life are two more game thumbnails that utilize this face. It is the most popular restricted face. Chamintly used to own 243 copies of this face. This has become the most well-known restricted face in less than a year, owing to a rise of 2020 users significantly increasing the price and popularity of this face.
Thousands of Roblox gamers may only wish to acquire the cute "Super Super Happy Face," which can be found in the catalog. The face, on the other hand, now costs 28,000 Robux, which is $350.00 USD. This is a ridiculous price. Nobody should be required to spend hundreds of dollars on a pixelated face.
However, this face is currently available in store and can be purchased through Robux. Unfortunately, there is no way of getting Super happy face for free in Roblox.
---
How to get stitch face for free in Roblox
Stitch face is a Roblox avatar store face that was released on February 27, 2009. It costs 4,000 Robux to acquire. It had been favorited 496,346 times as of July 12, 2022.
The brows appear to be linked, forming an arrow pointing downward, which indicates negativity. The eyes are located beneath the brows. The lips are shaped like a smile, but it has stitches on them. In appearance, it is comparable to the slickfang face.
It is described in the same way as the Bandage face. This face, on the other hand, is now available in store and can be purchased with Robux. Unfortunately, there is no free method to acquire Stitch face in Roblox.
That's all for today's guide on How to get free faces on Roblox 2022. Do check out all the sections and let us know which face do you want for free on Roblox. Till then, stay safe and follow us for more upcoming gaming coverage.
Follow us on Twitter & like our Facebook page for more post-updates
---
Check out more Roblox Games –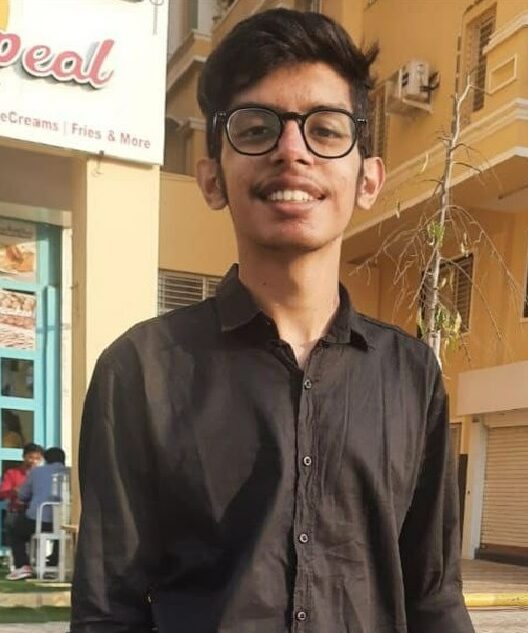 An experienced gaming content writer who emphasizes on offering the most recent information and how-to tutorials for the trending titles. Being a Hardcore gamer himself, he likes to try an array of games and likes to spend his time exploring them. He likes to unwind by listening to R&B music when he's not writing about gaming stuff.