Last updated on January 2nd, 2023 at 05:56 pm
Roblox is a free-to-play online game platform and game creation system that allows users to program games and also play games created by others. The game includes in-game purchases through the in-game currency called Robux. 
There are more than 164 Million monthly active users with the majority of the population being children under the age of  16 in the United States.
Today we will discuss how to get free pets in the game Adopt Me in Roblox. Adopt Me is a role-playing game and the primary objective of the game is to adopt and bring a new pet to your house. You can choose animals like parrots, dogs, monkeys, etc. The game also allows users to trade animals with other users.
---
ALSO READ: Top 10 Games like Adopt Me in Roblox 2022
---
How to get Free Adopt Me Pet:
In Adopt Me, you can get a pet in many different ways, however, if you are a free-to-play type user then it can be difficult to collect them. To get free pets in Adopt Me, you can either obtain them via events, star rewards, or gaining bucks and purchasing eggs. You can get a starter egg in the initial stages of the game by walking over to Sir Woofington at the Nursery and he will give you a starter egg. You need to complete objectives to hatch that egg. After doing so, you will get the choice of Dog or Cat. Choose wisely as you only get one chance and also the pet you receive is untradeable.
Users can also use Star Rewards to get free pets. For obtaining star rewards, all the user needs to do is login every day to gain stars. The more you login, the more stars you will accumulate. Not only that, you will gain bucks each day when you jump into the game. Every five days the user will get a gift and a bonus amount of stars. On your 30th day, you will receive a Cracked Egg that you can hatch for a pet.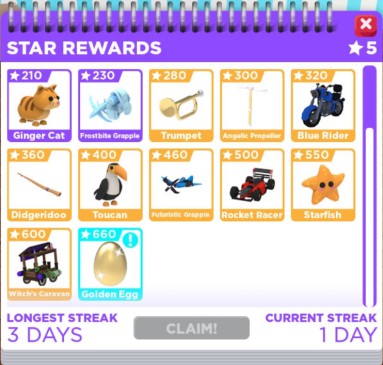 Collect stars to get pets like mentioned in the image above. 210 Stars will give you a Ginger Cat.
You can also obtain free pets from YouTube. You will see a lot of YouTube videos saying you can get a "free" pet in the title. This almost always means that they are giving away a pet, and you have to comment or join the contest somehow. If the YouTuber is popular and reputable, then there is a good chance that you could win a pet but the odds are generally highly stacked against you. So, if it is just commenting on a video, feel free to try out your luck to enter the contest and hope that you are the lucky one to win a free giveaway pet. But also make sure that it is not a scam.
DISCOUNT – $5
---
TRENDING: How to Redeem Codes in Adopt Me (Roblox)
---
During the Roblox Easter Egg Hunt for 2020, you can get a free Chick Pet in Adopt Me by hopping into the game and press the Easter button that appears on the side of the screen. Go ahead and hatch the egg as you normally do and you will earn yourself a free Chick Pet.
There are other ethical ways to obtain free pets but we stand highly against this method as this leads to the game losing its charm and also is unfair to other users who put in their time and hard work.
Follow us on Twitter & like our Facebook page for more post-updates.
---
Check out more Roblox Games –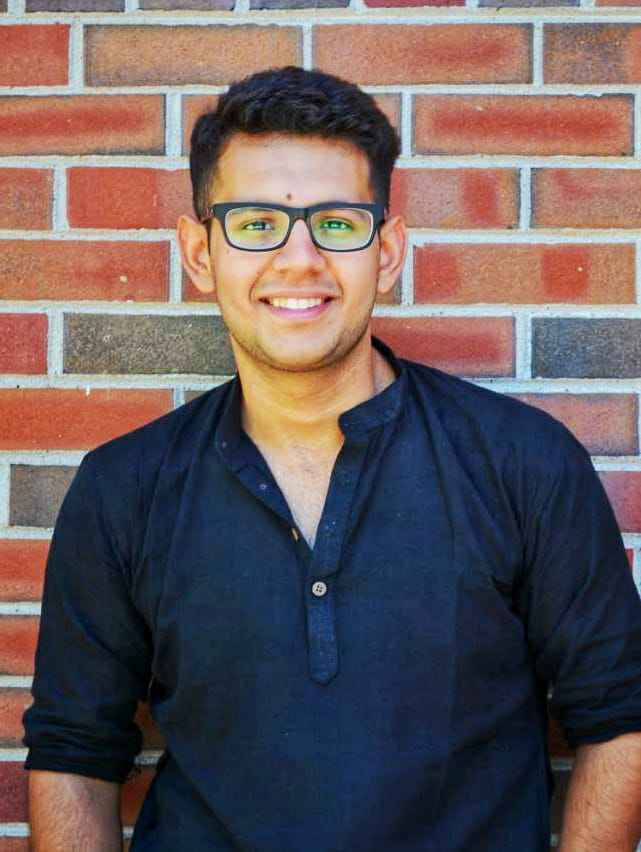 Shardul considers himself as a fitness enthusiast and animal lover, with a passion for gaming and music, especially Metal Rock and Dark Synthwave. He's a crazy football fanatic and FC Barcelona's fan. In his free time, he usually binges on Crime documentaries and Sci-fi movies.