Roblox is a fun game that can be played on PCs as well as mobile platforms including iOS, Android, PlayStation 4, and Mac OS X. You may play a number of games on this website. You'll find everything you're looking for in terms of thrills and pleasure right here.
Roblox is a well-known online game that appeals to individuals of all ages. If you're looking for a certain type of game, we're confident you'll find it on Roblox.
Being a part of Roblox's large design community is a dream come true. Robux allows you to get a variety of products for free or at a discount. After a few games, the number of possible outcomes appears to increase.
It's no wonder that Roblox offers so many different game genres. On Roblox, users may also play a variety of games including action,  simulations, horror, adventures, racing, shooting games.
You may certainly find practically any game you want to play on the Roblox network. There are almost too many Roblox games to mention, especially given how regularly new ones are released.
Roblox is the most popular gaming and playing platform among teenagers in the United States, with more than half of all users under the age of 16.
One of Roblox's most popular first-person shooter games is Arsenal. A big number of grinding gamers have lately joined Arsenal Roblox. Here is our guide on How to get Sans skin in Arsenal Roblox. So, without any further ado, let's get started.
---
How to get Sans skin in Arsenal Roblox
The ROLVe Community created Arsenal, a first-person shooter based on the Counter-Strike: Global Offensive game mode Arms Race. The game was included in both Egg Hunt 2019: Scrambled in Time and the 7th Annual Bloxy Awards.
After the game was upgraded in late 2018, the number of players and visitors skyrocketed. The previous version of the game has been archived and may still be played in Arsenal Archived.
Skins are popular because they allow us to express ourselves in a number of ways and draw attention to ourselves. Roblox is a game full of customization options and creativity, therefore skins are just as vital as they are in any other game.
Bundles are a new feature that debuted with the Minor Monday Update. They are available for purchase at their respective pricing. A bundle contains a variety of cosmetics, including skins, melees, and kill effects.
The 3.3.11 Update, often known as the Minor Monday Update, was a modest minor update to Arsenal published on February 10, 2020. It introduced a variety of new features and content.
The Sans Bundle is a yet-to-be-released gamepass that includes the Sans skin, Sans kill effect, and Gaster Blaster melee. The three unique goods are presently available only to developers. Because it is Undertale's intellectual property, it was not released. If this information is made public, it may result in a lawsuit. It may be seen here on the ROBLOX website.
The bundle was renamed "A bundle that formerly called a popular character" in May of 2020. "Surely it was always Delinquent-Kun!" was added to the description. The symbol was replaced with the No Littering Badge's badge icon.
---
What are the Skin types in Arsenal Roblox?
Consider Arsenal, a first-person shooter in where you compete against other players while also being able to personalize your character with a selection of skins. You'll also want to choose well because it'll be the last thing your enemies see after you've despatched them.
The state or quality of being a rare item is referred to as a rarity. The object is defined by the color underneath it. Grey denotes stock, green denotes common, cerulean denotes uncommon, purple denotes epic, bronze denotes legendary, red denotes administration, yellow denotes promotion, and pink denotes bundle. Rare artifacts are more expensive, ranging in value from 750 to 1250 B$.
Arsenal, like most of ROLVe Community's games, is greatly influenced by Valve games, however, it isn't based on any particular Valve game this time. Unless Gun Rotation or Randomizer is enabled in the game, every time a player kills another player or earns an assist, their weapon is replaced with a new one.
When a player is demoted (due to being killed with a knife, committing suicide in various ways, or, in the past, dying to the Egg Hunt chicken boss), they lose one kill and revert to their previous weapon, with the majority of the announcers expressing disappointment or anger at the player for losing a rank.
Special versions of every purchasable skin can be created if at least 10 identical copies of the skin are owned, or if skin cases are opened at random.
Emotes may also be accessed by pressing G on a computer or tapping the emote button on a smartphone. The "Default Dance," popularised by Fortnite and inspired by the show Scrubs, is performed when G or the emote button is double-tapped.
That's all for today's article on How to get Sans skin in Arsenal Roblox. Do check out all the sections and let us know how this guide was helpful for you while playing the game. Till then, stay safe and follow us for more upcoming gaming coverage.
Follow us on Twitter & like our Facebook page for more post-updates
---
Check out more Roblox Games –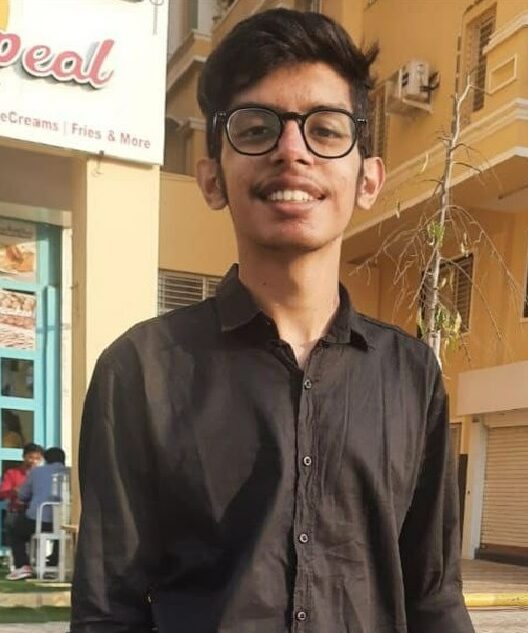 Jatin is an aspiring dentist with a keen interest in video games who likes to spend his time playing an array of different games. Other than that, he is a die-hard basketball fan who often embraces R&B music.