Last updated on February 20th, 2023 at 02:37 pm
Roblox is a fun game that can be enjoyed on both PCs and mobile platforms such as iOS, Android, PlayStation 4, and Mac OS X. On this website, you may play a variety of games. You'll discover all of the thrills and pleasure you're seeking for right here.
Roblox is a popular online game that appeals to individuals of all ages. We're convinced that if you're seeking for a specific sort of game, you'll find it on Roblox.
It's a dream come true to be a member of Roblox's vast design community. Robux allows you to obtain a variety of products for free or at a low cost. The number of alternative outcomes appears to rise after a few games.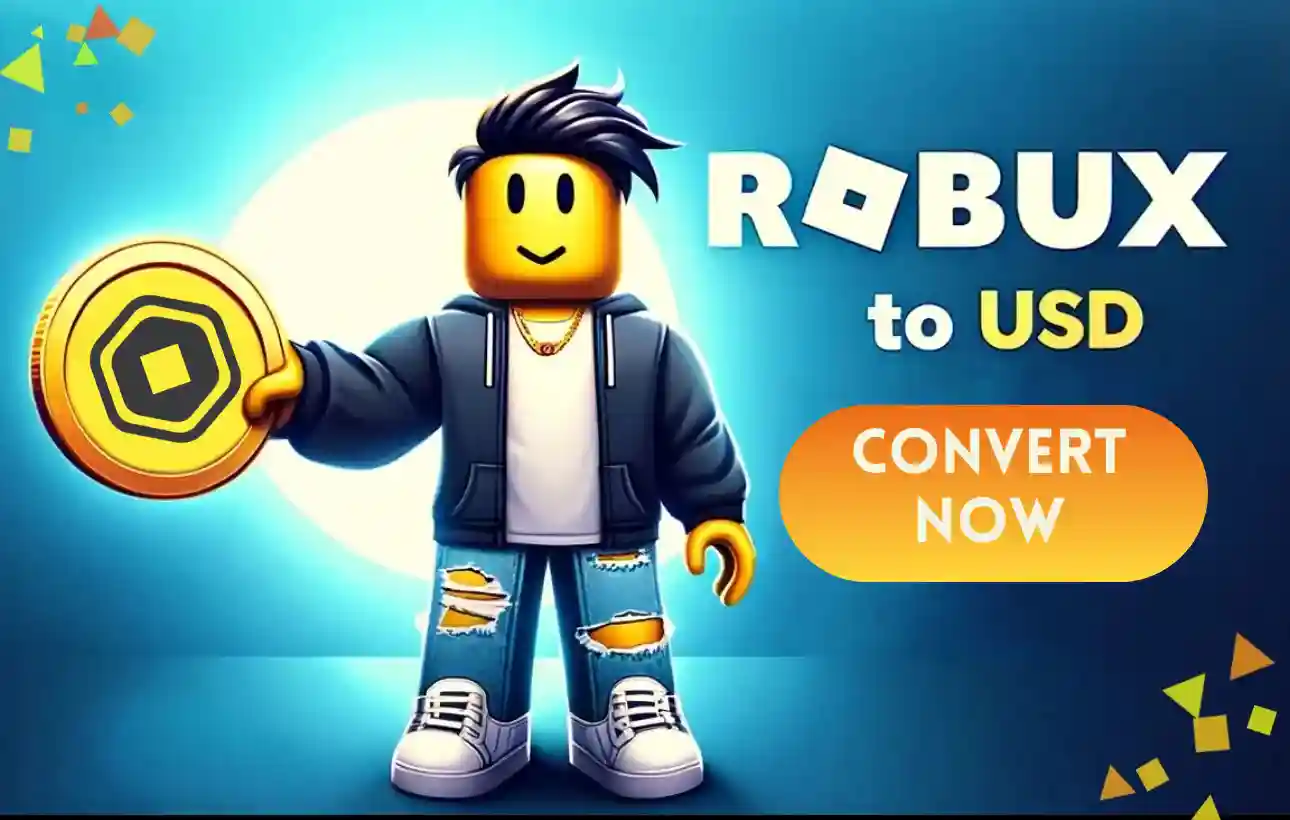 It's no wonder that Roblox offers so many different game genres. On Roblox, users may also play a variety of games including action,  simulations, horror, adventures, racing, shooting games.
Almost any game you can imagine is likely to be available on the Roblox network. Covering all of these games is virtually impossible, especially given how regularly new ones are launched.
More than half of all Roblox users are under the age of 16, making it the most popular gaming and playing platform among youngsters in the United States.
Completing any activities or quests might be difficult at times. This game is a one-of-a-kind and challenging experience in and of itself. We've come to assist you with the Star Code. Here is our guide on How to get your own Star code in Roblox. So, without any further ado, let's get started.
---
How to get your own Star code in Roblox
The Star Code (also known as a Video Code, Star Creator Code, Creator Code, and Video Star Creator Code) is a feature introduced on April 29, 2019. Its major goal is to promote and support the Roblox Video Stars Program. When purchasing Premium or Robux, look for a button that says "Enter a star code" beneath "Select payment type."
When you make a purchase with a star code, you'll be supporting a Star Program member by giving them 5% of the purchase price for free.
Despite being a Star Program-only feature, the Star Code has been criticized for being limited to Star Program content creators, since individuals who do make Roblox video material are unable to have a code made to advertise themselves.
The Roblox Star Code is a unique code that you may obtain from a Roblox Video Stars member. When you use a Star Code to support a Video Star on the Roblox website, they will immediately receive 5% of your Robux purchase.
You'll still get the full quantity of Robux you paid for, plus the satisfaction of knowing you helped your favorite Video Star. Star Codes may be used on both the Roblox website and the Roblox app to make purchases.
List of star codes
3SB Games (Cakemiix, shadodoo & Jackyeam): 3SB
Alex (CraftedRL): Crafted
Aline Games (AliineGamesYT): AlineGames
AlvinBlox (Alvin_Blox): AlvinBlox
Amberry (Amberrry): Amberry
AnielicA (ANIELICA01): AnielicA
Anix (iamAnix): Anix
Annoying Orange Gaming (TootieFruity9000): TootyFruit
Ant (Cringley): Ant
ApplyingTM: TM
LeArmenti (LeArmenti): Armenti
AshleyBunni (BunniYT): Bunni
Ashleyosity (itsAshleyosity): Ashley
AshleyTheUnicorn (codeeunicorn): Unicorn
Bandi (BandiRue): Bandi
Bandites: Bandites
BereghostGames (Bereghost): TheFGNCrew
Betroner y Noangy (Betroner & Noangy): BYN
BIGHEAD (Bighead_StarCode): BIGHEAD
BitSquid: BitSquid
Blue Blob (jiravich): Blob
BramP ((BramPeee): BramP
BREN0RJ (BREN0RJ7): BREN0RJ
BriannaPlayz (zBriannaGamez): Brianna
Buur (BuurmanTenus): Buur
callmehhaley (callmehhaleyx): CMH
Calixo (BuBreezy): Calixo
Captain Tate CaptainTate21: Captain
Cerso (Cerso93): Cerso
Chocoblox (Chocoblox_93): Chocoblox
Chrisandthemike (Chrisatm): Chrisatm
Claus (ClausOFC): ClausOFC
cqqp: cqqp
Conor3D: Conor3D
Cookie Cutter (CookieCutterYT): Candy
CrazyErzy (xCrazyErzyYTx): CrazyErzy
CrystalSims: Crystal
cybernova games (THEREALCYBERNOVA): cybernova
DatBrian: DatBrian
Devoun (DevounTV): mango
DeeterPlays: DeeterPlay
DefildPlays: Defild
Denis (DenisDaily): Denis
DimerDillion (TheDimer): Dimer
DOLLASTIC PLAYS! (DollasticDreams): Dollastic
ElemperadormaxiYT (EmperadorMaxiOficial): Emperador
Ephicsea: Ephicsea
ErnieC3 (ErnieC3_YouTube): ErnieC3
Evanbear1: EB1
FGTeeV: FGTeeV
Flamingo (mrflimflam): Flamingo
Flexer97 (Flexer97YT): Otaku
Flxral (xoFlxral): Flxral
Fraser2TheMax: F2TM
FUDZ (fudsim): FUDZ
Funky (FunkyJustVibin): Funky
Gallant Gaming (GallantGaming): GALLANT
Gamer Kawaii (iiGamerKawaiiYT): Kawaii
GamingMermaid (Aquaerria): Mermaid
GamingWithKev (KevinEdwardsJr): GWKFamily
GoingLimited: Going
Gravycatman (GrumpyGravy): Gravy
hannnahlovescows: COWS
HappyBlack (HappyThreePro): HappyBlack
HelloItsVG (HelloItsVinh): VG
Hyper (DylanTheHyper): Hyper
I_lovejava: java
iamSanna (notiamsanna): iamSanna
IBeMaine (ibemaine): IBeMaine
iGuz (iGuzGames): iGuz
InquisitorMaster (inquisitormaster): Alex
ItsFunneh (Funnehcake): Funneh
ItsLimey (BamItsLimey): Limey
ItsMatrix (MatrixPlaysRB): Matrix
ItzVexo (ItzVexo_STARCODE): ItzVexo
Jackeryz (iJackeryz): Jack
Jake Pudding (JakeZPudding): Pudim
Janet and Kate (KittyJanet & Kate9071): TeamJK
javie12: javie12
Jayingee: Jake
Jie GamingStudio (jieeroblox): Jie
Julia MineGirl (JuliaMineGirl): MineGirl
Karola20 (karola20YT): Karola20
Kavra: Kavra
Kawaii Kunicorn (kawaii_kunicorn): Kunicorn
Keisyo: Keisyo
Kelogish: (Kelo (Deactivated)
KraoESP: KraoESP
KreekCraft (StarCode_RealKreek): RealKreek
LankyBox (LankyBoxGamesAdam & LankyBoxGamesJustin): LankyBox
Laughability: Laugh
LazarBeam (SelloutStreamerBtww): Lazar
Leah Ashe (NotLeah): LeahAshe
Legolaz (LegolazYoutube): Legolaz
Linkmon99: Linkmon99
LOGinHDi (L0GinHDi): LOGinHDi
Lonnie (GPR3): Lonnie
Lyna (Lynitaa): Lyna
Mackenzie Turner Roblox (MackenzieTurnerYT): Cuties
MathFacter360: Math
MeganPlays (TheMeganPlays): MeganPlays
Mia Games (MiaZaffyt: MiaGames
MicroGuardian: Micro
MIKEYDOOD (IMMIKEYDOOD: MIKEY
mk (real_mkYT): MK
MuneebParwazMP: Muneeb
MyUsernamesThis (UseStarCode_BACON): Bacon
Mr_booshot: Doge
NapkinNate: Napkin
Nicole Kimmi (Nicole_Kimmi): Kiwwis
NightFoxx (Night_foxx): NightFoxx
Oblivious (ObliviousHD): Oblivious
oscar
Pankayz: Pankayz
PeetahBread: Peetah
PinkFate Games (PinkFateYT): Pinky
PinkLeaf (RenLeaf): PinkLeaf
Playonyx (okgamerman): Playonyx
Poke (Pokediger1): Poke
PrestonPlayz: Preston
Princess Royale (IAmPrincessRoyale): PRINCESS
Raconidas: Raconidas
Rainster (RainsterYT): Rainster
Rainway (UseCode_Rainway): Rainway
RazorFishGaming (UseCodeRAZORFISH): Razorfish
Realistic Gaming (Starcode_RealisticG): Realistic
realrosesarered realroses: realroses
Remainings: Remainings
Roblox Minigunner (skoonks): Minigunner
ROBLOXMuff UseCode_ROBLOXMuff: ROBLOXMuff
Robstix: Robstix
RoBuilder (YT_RoBuilder): INTELPLAYZ
RODNY (RODNY_ROBLOX): RODNY
Roof (RoofOmnis: Roof
RoPo Playz (TheRoPo): RopoRoblox
Rovi23 (byRovi23): Rovi23
RoxiCake Gamer (YT_RoxiCake): Awadeuwu
RussoPlays (RussoTalks): Russo
Ryguy – Roblox (ryguyrocky): Ryguyrocky
S_Viper: Viper
Sant (heysant2018): HeySant
Saoli (Saoli11: Saoli
ScriptedMatt: Scripted
sebee (23Sebee): Sebee
SeeDeng (SeeDank): See
SeerRblx (SeerRblxYT): Seer
Seniac (MrSeniac): Seniac
ShanePlays (SGC_Shane): ShanePlays
SharkBlox (SharkBL0X): SharkBlox
Signicial: Signicial
Sketch (Sk3tchYT): Sketch
skyleree: Sky
Sopo Squad Gaming (mikedrop937 & CammyxBoba): Sopo
Squid Magic (Foolzy): Squid
Stronbol Roblox (StronbolYT): Stronbol
Sub's Blox World (RealSubZeroExtabyte): Sub
TanqR: TanqR
TapWater (tapwat4r): Tap
Telanthric (TeIanthric_YT): Telanthric
TeraBrite Games (SabrinaBrite): Brite
The Star Squad (StarSquadMolly): StarSquad
TheMonkey (MonkeyVsRoblocks): Monkey
Thinknoodles (ImNotThinknoodles): Noodles
Thiq Betty (ChrisPurKittiess: Thiq
ThnxCya (NotThnxCya): ThnxCya
TitanHammer Roblox (TitanHammerYT): Titan
Tofuu (forstaken): Tofuu
True Entertainer (sambhaji12): True
Turtles Wear Raincoats (TurtlesWearRaincoats): Turtle
TwiistedPandora (TwistedPandora): Twiisted
Tx_cle (TxcIes): Txcles
Unlimited (Unlimited_Resources): Unlimited
Valen Latina (Valen_Latina): ValenStar
VeD_DeV: VeDDeV
XdarzethX – Roblox & More! (xdarzethx): Gremlins
XenesR: Enes
ZacharyZaxor: TheSquad
ZephPlayz (StarCodeZephPlayz): ZephPlayz
Zepyxl: Zepyxl
ZNac (Z_Nac): ZNAC
ZULY (ItsZulyYT): ZulyYT
While making a transaction, enter the Star code linked with your favorite Roblox Video Star on the purchase page. Star codes will be promoted by Video Stars on their Roblox profile or group sites, as well as on their social media platforms, such as YouTube, Twitter, and others.
FAQs
How to get your own Star code in Roblox
On Roblox, you don't make a star code. You must be a very well-known YouTuber with at least 500K or more followers, which effectively gets you into the official Roblox star program group, and once you're in, you're in. You now have the star code. The single rule in this club, which has no rules at all, is that you don't make a poor tweet from three years ago. Roblox must be the primary emphasis of your article.
You won't have to re-enter your code each time you make a purchase since it will be kept for two weeks once you've added it to the app or web browser.
That's all for today's article on How to get your own Star code in Roblox. Do check out all the sections and let us know how this guide was helpful for you while playing the game. Till then, stay safe and follow us for more upcoming gaming coverage.
Follow us on Twitter & like our Facebook page for more post-updates
---
Check out more Roblox Games –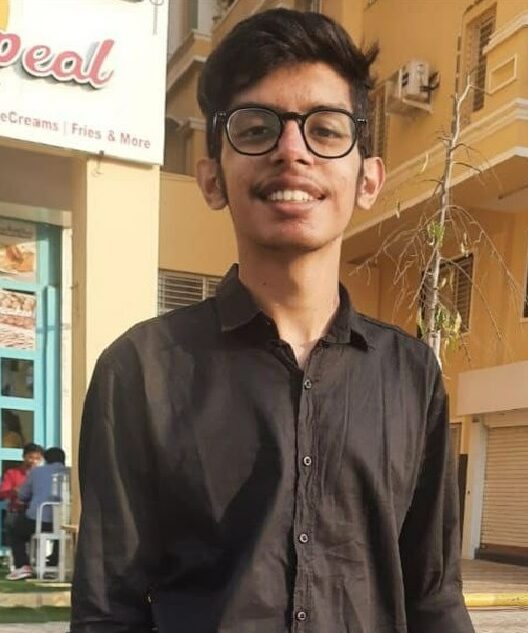 An experienced gaming content writer who emphasizes on offering the most recent information and how-to tutorials for the trending titles. Being a Hardcore gamer himself, he likes to try an array of games and likes to spend his time exploring them. He likes to unwind by listening to R&B music when he's not writing about gaming stuff.