Roblox is a fun game that can be played on computers as well as mobile devices such as iOS, Android, PlayStation 4, and Mac OS X. You may play many different games on this website. Here you'll find all you need in terms of fun and excitement.
Roblox is a famous online game enjoyed by people of all ages. We're certain that you'll find the game you're looking for on Roblox.
Being a part of Roblox's burgeoning design community is a dream come true. Robux allows you to obtain a wide range of things for free or at a reduced cost. After a few games, it looks that the number of possible outcomes grows.
It's no wonder that Roblox offers so many different game genres. On Roblox, users may also play a variety of games including action,  simulations, horror, adventures, racing, shooting games.
Almost any game you can imagine is likely to be accessible on Roblox. There are almost too many Roblox games to mention, especially considering how often new ones are released.
In the United States, Roblox is the most popular gaming and playing platform among teens, with more than half of all Roblox users under the age of 16.
Without a question, Anime Fighting Simulator is one of the most popular games online right now. Players can go to a number of locations at their leisure in the game. Today we will talk about How to get Sword styles in Anime Fighting Simulator Roblox. So, without any further ado, let's get started.
---
What are Sword styles in Anime Fighting Simulator?
Sword Styles are unique abilities that grant the user additional abilities. They were made available in UPDATE 10. To employ Weapon Style powers, the player must first equip their sword. Sword Styles may be accessed by tapping the [SWORD STYLES] button located at the top of the screen for PC players or whichever number button is bound under specials for mobile users.
Stands, Kagunes, Fruits, Quirks, Grimoires, Bloodlines, Armaments, Pyrokinesis, or Titans cannot be used while Sword Styles are active.
The user will be able to obtain missions as they move through the game. They are missions that demand you to do specific activities in order to obtain specific stat skills. Quests are completed to improve your strength, and you can get powers, swords, yen, auras, sword skins, and/or Chikara Shards by completing them.
Quests may be obtained from quest NPCs strewn over the area. Boom, Sword Master, Giovanni, Ghoul, Hermit, Tanjiron, Deko, and Armino are the eight quest NPCs.
Water Style had a rare of 61.98 percent, Thunder Style had a rarity of 37.19 percent, and Flame Style had a rarity of 0.82 percent before the Tournaments Update. Sword Styles are based on Koyoharu Gotouge's renowned anime/manga Demon Slayer.
Water and Thunder were Chakra before the Tournaments Update, and Flame was Sword Skill before the Tournaments Update, hence the scaling for all Sword Styles was modified. The Z move now scales with Strength, X with Chakra, and C with Sword Skill in all Sword Styles. The only Specials that were not renamed in Update 14.6 are Sword Styles and Fruits.
---
How to get Sword styles in Anime Fighting Simulator Roblox
You can obtain Sword styles in Anime fighting Simulator through many quests. A few important quests are mentioned below:
The water sword technique is represented by a blue cape with waves and clouds. It gives you the ability to create and manipulate water.
The Thunder sword style is represented by a yellow cloak with white dots. It gives you the ability to move like thunder and conjure thunder.
The wind sword style appears to be a pure white cloak. It gives you the ability to create and manipulate wind.
The flaming sword style is a cape with a white-yellow gradient design with red flame-like ridges at the end. It gives you the ability to create and manipulate flames.
The Moon sword type has a checkered cloak with a black-purple gradient design on it. It allows you to make moon-shaped cuts and modify them.
Sun sword style is characterized by a black-green gradient design on a checkered cloak. It gives you the ability to create and manipulate incredibly hot fire.
Insect sword style takes the form of a pristine light-blue cloak with a butterfly-like aura. It allows you to poison your opponents.
Daily Quests are daily quests that reward you with Yen and XP in exchange for using the Fighting Pass. As of UPDATE 14, you will receive three daily tasks each day. The Daily Quests menu may be accessed by selecting the top left option in the Quests menu labeled "Daily Quests." Train, Boss Fight, Dragon Orbs, Click, Tournaments, and Eliminate Players are among the daily missions.
The total amount of XP earned is listed below. Every day at 8:00 p.m. EST, these missions are refreshed. This chart is useful for anyone who wants to know how simple each mission is.
Each quest's difficulty is determined by distinct increments, stats necessary to complete it, and the number of times the difficulty has increased since the previous quest. Each mission has a star rating of up to ten. The emoji with three little stars represents a half.
That's all for today's article on the How to get Sword styles in Anime Fighting Simulator Roblox. Do check out all the sections and know you should know the best ways to earn XP. Till then, stay safe and follow us for more upcoming gaming coverage
Follow us on Twitter & like our Facebook page for more post-updates
---
Check out more Roblox Games –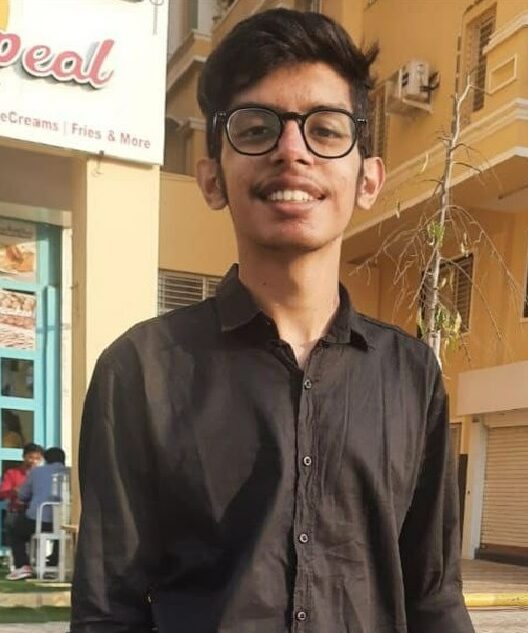 Jatin is an aspiring dentist with a keen interest in video games who likes to spend his time playing an array of different games. Other than that, he is a die-hard basketball fan who often embraces R&B music.