Roblox is a fun game that can be played on PCs as well as mobile devices including iOS, Android, PlayStation 4, and Mac OS X. You may play a number of games on this website. Here you'll find all of the thrills and pleasure you're looking for.
Roblox is a famous online game enjoyed by people of all ages. If you're looking for a certain type of game, we're confident you'll find it on Roblox.
Being a part of Roblox's large design community is a dream come true. Robux enables you to receive a wide range of things for free or at a reduced price. After a few games, the number of possible outcomes appears to increase.
It's no wonder that Roblox offers so many different game genres. On Roblox, users may also play a variety of games including action,  simulations, horror, adventures, racing, shooting games.
Almost any game you can think of may probably be found on the Roblox network. It's nearly hard to cover all of these games, especially given how often new ones are released.
Roblox is the most popular gaming and playing platform among teenagers in the United States, with more than half of all users being under the age of 16.
Completing activities or missions might be challenging at times. In and of itself, this game is one-of-a-kind and tough experience. We've arrived to help you with your tickets. Here is our guide on How to get Tickets in Bee Swarm Simulator. So, without any further ado, let's get started.
---
How to get Tickets in Bee Swarm Simulator
Gumdrops, stingers, and royal jellies may all be purchased using tickets, which are an inventory item and a sort of cash. It may also be used to purchase specific Event bees, gold eggs, star goodies, and a cub companion from the Ticket Tent. Tickets may be used to speed up Blender's item production process. Its face resembles that of a Basic Bee.
See the Ticket Shop page to calculate how much honey it would cost to buy tickets with honey (the calculation method hasn't been updated after the 11/25/2018 update since the cost grows in a highly complex way).
As a reward for obtaining badges, the player can get tickets. Earning badges awards 5 tickets for Cadet badges, 10 tickets for Hotshot badges, 15 tickets for Ace badges, 25 tickets for Master badges, and 40 tickets for Grandmaster badges, respectively.
The Ticket Shop, located outside the Mountain Top Shop, is where the player may purchase tickets. When gathering pollen, flowers will occasionally create a ticket token instead of a honey or treat token. Although it increases with Loot Luck, the basic frequency is about 1/1000 (0.1 percent).
As one of its stats, moon amulets have a chance of creating ticket chances. Some bears award tickets as a prize for completing quests (see the bears' pages for a list of missions that award tickets). When you defeat mobs, you may receive a ticket as a prize. The likelihood is determined by the mob type as well as the player's Loot Luck.
When you defeat Tunnel Bear, Stump Snail, or King Beetle, you'll get tickets. Ticket tokens can also be obtained from the Wild Windy Bee. Pollen collected from sparkles, whether from faces or fireflies, may give tickets. Ticket tokens can be found in a variety of venues, as shown below.
---
What are the locations for Tickets in Bee Swarm Simulator?
On top of the Pineapple Patch's largest pineapple. This token is good for three tickets (to get it, use the Parachute or Glider and glide down from a high spot). The easiest method to grab it appears to be to get x5 Haste, climb on top of the teleporter, leap up and stroll on the edge of the leaderboard and then glide to the ticket in the rear of Red HQ, near the ceiling.
Certain headgear, boots, and/or the bear morph's increased leap ability will also aid). Inside the Mountain Top Shop, at the far back left corner. High above the Pine Tree Forest and Pumpkin Patch, on a "cloud." This voucher entitles you to 5 tickets. (Jump from the red shoulder guard of the 30 Bee Gate's red shoulder guard, then glide or parachute down to it.)
Between the Lion Bee Gate and the Brave Bee Gate, on a little ledge. This voucher entitles you to 5 tickets. The player must advance to the left using the slingshot. To land on the rock, use your parachute at the proper time. Jump down from in front of the Lion Bee Gate as an alternative.
A parachutist or glider can be useful, although it is not required. Behind the Bear Gate's crimson shoulder guard (i.e. inside the 30 Bee Area). This token entitles you to ten tickets.
Over Mother Bear's place, on the awning. (Easily accessible through the ramp leading to the Honey Bee Gate.) On the Ant Gate's roof. This voucher entitles you to 5 tickets. In the Lava Obby, behind the Honey Dispenser. Turn right as soon as you walk in. This token entitles you to three tickets. One of the Plastic Egg sites was replaced with this.
Honey Bee used to be underneath the Basic Bee Gate ramp. This token entitles you to three tickets. This took the place of one of the plastic eggs. Turn left and then take the first right in the Blue Maze. This gives you 5 tickets. One of the Plastic Egg sites was replaced with this.
In the Coconut Cave, behind the Coconut Dispenser, there is a tunnel. (There used to be a ticket token on the hill between the Noob Shop and the hives, where Sun Bear's RV was parked for his Spring stay, but it vanished when Sun Bear left.)
That's all for today's article on How to get Tickets in Bee Swarm Simulator. Do check out all the sections and let us know how this guide was helpful for you while playing the game. Till then, stay safe and follow us for more upcoming gaming coverage.
Follow us on Twitter & like our Facebook page for more post-updates
---
Check out more Roblox Games –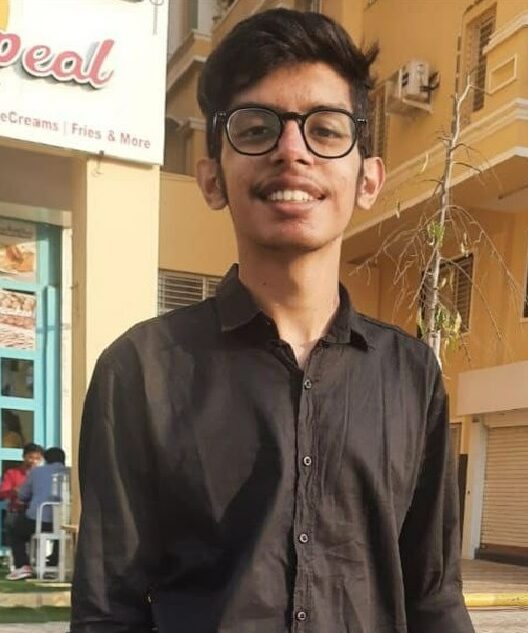 Jatin is an aspiring dentist with a keen interest in video games who likes to spend his time playing an array of different games. Other than that, he is a die-hard basketball fan who often embraces R&B music.