Season 1 New Order of Call of Duty Mobile has now gotten players grinding more than ever because of their new "Fight for Humanity Event". Players across the globe seem to be putting in more hours to the game to see that their faction wins and they get the winner's reward.
Just like in the previous seasons, COD Mobile did not launch all the updates for New Order in one go. Rather, Activision decided to do so over a period of a couple of weeks. That is why we have some new upcoming content in the latest season, which we will be talking about today.
---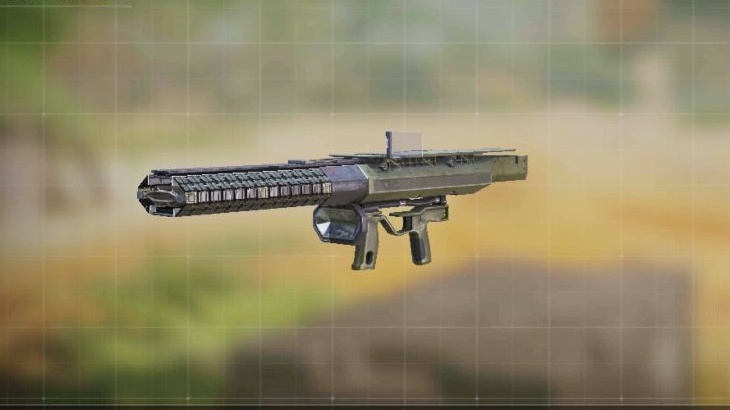 Must Read: How to get Gravity Vortex Gun in COD Mobile
---
How to get Cluster Strike Class in COD Mobile Battle Royale:
In this new update, Activision hasn't ignored the Battle Royale mode. We will be seeing some really good and quality content in the Battle Royale mode of COD Mobile in the upcoming update.
One of those updates is going to include the introduction of a brand-new class in BR of COD Mobile. This new class is none other than the Cluster Strike Class.
As is obvious from the name of the class, the Cluster strike class is going to be similar to the Cluster Strike scorestreak in the Multiplayer mode of COD Mobile.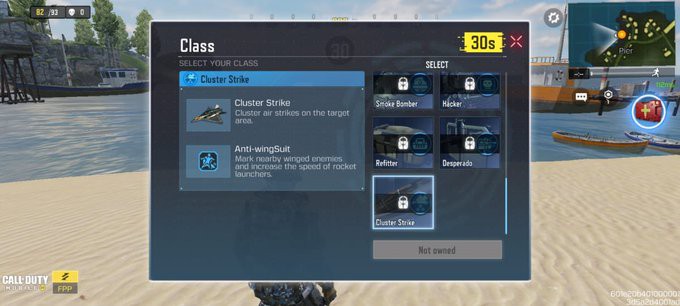 The Cluster Strike class is going to be its BR counterpart. From what our team has gathered till now, it is known that the cluster strike class, upon activation, will strike cluster missiles on the targeted area.
Also, another perk of the Cluster Strike class is that, if the player were to mark nearby winged enemies, the speed of the rocket launchers will be increased.
This feature has been adopted from COD Warzone, where we had a similar Cluster strike feature in the Battle Royale mode. If used properly, it is going to be a very overpowered BR Class. It also has high chances of becoming the most preferred class after its launch.
---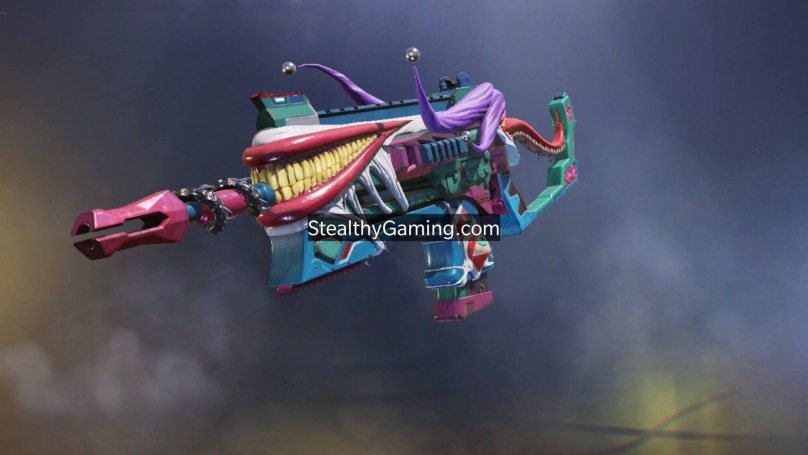 Must Read: How to get Legendary Gun in COD Mobile
---
Judging from how things have been done in the previous seasons, we speculate that in the current season, the Cluster Strike class will be available to the players via the seasonal events. So, to get their hands on this new BR class, players will have to grind a lot and complete a set of missions.
Now that you guys are aware of the upcoming Cluster Strike Class, make sure to gear up and get ready for another grind as you will surely want to get this class. It is surely going to be bang in the Battle Royale mode, literally.
---
Subscribe to our Youtube Channel. Follow us on Twitter & join our Telegram channel for more post-updates.
---
Check out GUNSMITH LOADOUTS here –
Abhigyan identifies himself as a tech geek, gaming cognoscenti, and also a connoisseur of music. Unidentified and mysterious phenomena never fail to gather his undivided attention. When not reading about bizarre and perplexing entities across the Universe, he can often be found cheering for his favorite teams in Football.