Heya! Find updated content at the end of this post!
---
COD Mobile has grown into one of the best popular and most popular titles of the play store over the course of a year. The immersive graphical, fast-paced games have drawn players from all across the world.
Nevertheless, with the obligatory launch of new characters, weapons, maps, modes, perks, and much more every new season, COD Mobile has always been very consistent with its updates. It's just a fun and joyful game to enjoy
Players are always looking forward to the release of new weapons with every Season. It is a thirst that simply can't be quenched and we agree. However, that, combined with the gunsmith feature can become quite confusing for some players to choose an ideal weapon build.  For that, check out our recent posts, we have mentioned the best purpose-oriented weapon build like Long-range 'No-recoil' KN-44, High Mobility RUS, 'No-recoil' DR-H, and a lot more. Make sure to check all loadouts here
---
Must Read: How to get Gas Grenade in COD Mobile
---
How to get Gravity Vortex Gun in COD Mobile:
Call of Duty: Mobile's Season 13 update is just around the corner. Although the developers have tinkered us with some recent game additions, they have still not announced all the additional elements.
However, the Devs just released a new public beta build for the next season of Call of Duty: Mobile and have listed some of the features that players can expect in the next season.
---
Must Read: How to get Snowboard in COD Mobile Battle Royale
---
Today we will be talking about one such new addition to the game. It is the all-new Operator skill – Gravity Vortex Gun.
The Gravity Vortex Gun is an energy-based heavy weapon featured in Call of Duty: Infinite Warfare and is the perfect weapon for taking out large groups of enemies. Just by the name itself, it seems quite like it is from the future.
It indeed is quite a futuristic weapon and is expected to change the gameplay as we know it. The Gravity Vortex Gun fires vortex projectiles that distort gravity. After the disappearance of the vortex, an explosion takes place which causes damage to everything in its path.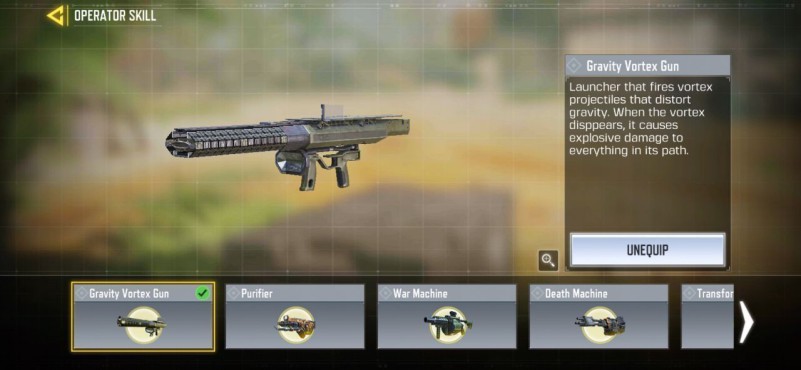 We have confirmed reports that the Gravity Vortex Gun is going to be introduced in COD Mobile in Season 13. The upcoming Season of COD Mobile sure is a rollercoaster. The Gravity Vortex Operator skill is one of the much-anticipated updates for Season 13.
Judging by how COD Mobile has released Operator skills in the past, we believe that the all-new Operator skill – Gravity Vortex Gun is going to be released via the Seasonal or the Featured events in Season 13 of COD Mobile.
Players will most likely get the operator skill for free, however, they sure need to grind to complete the set of missions under the relevant section of the Seasonal or Featured events.
Well, that's all the information we have on the Gravity Vortex gun for the time being. However while you are waiting for Season 13 to come, make sure to keep grinding for those Completionist camos.
---
(Update – January 27)
What a beautiful day! The all-new season update of COD Mobile is finally here. And as always, the new season comes with a new theme and plenty of new content, new weapon skins, and whatnot.
Season 1 of COD Mobile, also brings a brand new operator skill too. And it's available right now, can be unlocked for free. You just need to unlock the Battle Pass tier 14, which will not be a hard task at all.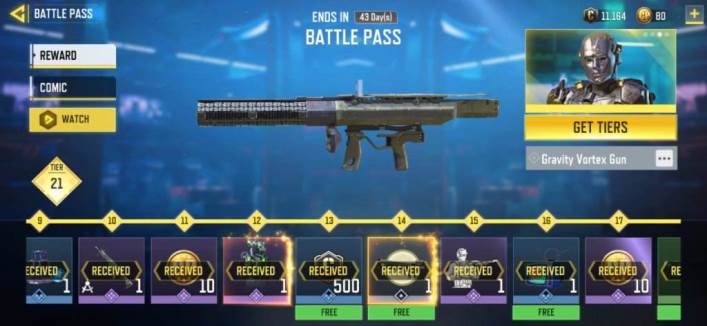 ---
Subscribe to our Youtube Channel. Follow us on Twitter & join our Telegram channel for more post-updates.
---
Abhigyan identifies himself as a tech geek, gaming cognoscenti, and also a connoisseur of music. Unidentified and mysterious phenomena never fail to gather his undivided attention. When not reading about bizarre and perplexing entities across the Universe, he can often be found cheering for his favorite teams in Football.