The New Season of Call of Duty Mobile, Season 1 New Order, is up and running. The games, since its launch in October 2019, has become very successful because of its big arsenal of guns. The variety in the firearms the game has developed has always intrigued the COD: Mobile players.
This New Season, like every other season, brings in loads of new Legendary Guns that players can acquire further in the season. Legendary weapons can mean different things in COD: Mobile. The guns are differentiated by their rarity. Legendary weapons can mean rare blueprints that change the aesthetic and design of that particular gun. They can be identified as weapons with a gold color background.
How to get Legendary Gun in COD Mobile
Legendary Guns in Lucky Draws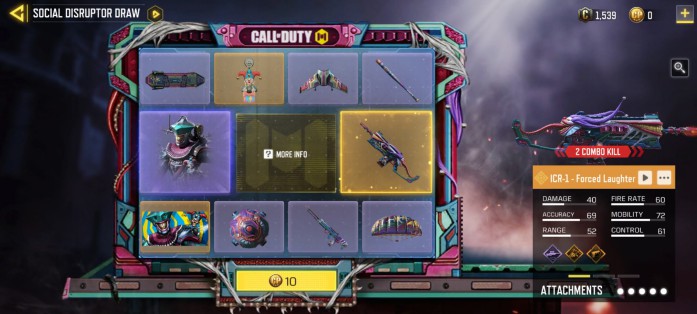 In the New Season, Activision has lined up several new lucky draws to keep fans immersed with shiny cosmetics.
The First Lucky Draw of the season is the Social Disrupter Draw, which features the ICR-1-Forced Laughter Assault Rifle legendary weapon.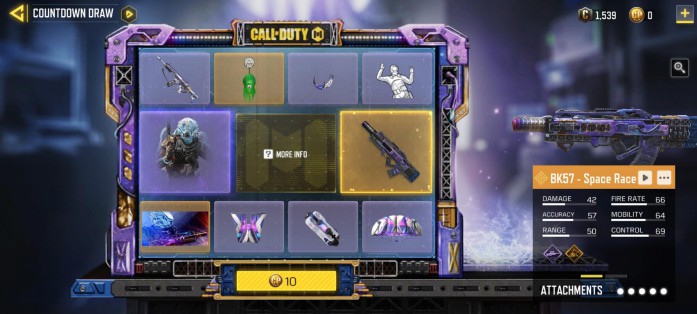 The Call of Duty Mobile announced the next legendary weapon skin to be available in the Countdown Draw which is the BK57- Space Race Assault Rifle.
A draw will cost around 10 CP and the odds of drawing the legendary weapons are set as low as 0.08%.
---
Legendary Guns in Seasonal Events
Activision had recently confirmed on their Reddit Community Post that SKS will be arriving in COD: Mobile later, via seasonal events, reportedly to be released in mid-February. So, players should get ready to grind and complete a set of missions and tasks if they wish to get their hands on the all-new SKS Marksman rifle which will be a base weapon.
But, if you have been playing COD Mobile for quite some time you may already know that sometimes the developers surprise the community by introducing cool new weapon skins via seasonal events. Players just need to complete tasks mentioned in the events to easily unlock the new weapon skins.
It's one of the best ways to get a free legendary weapon skin in COD Mobile. So, always keep checking that Seasonal Events tab.
---
Legendary guns in Battle Pass –
This season, there are new rewards for the players ranging from new skins to characters and Legendary calling card. The Battle Pass rewards include a new basic assault rifle, FR .556, with superior force control in different stages and suitable for camping to rapid firing. There are new epic gun skins like FR .556– Rogue Agent, HBRa3– Capacitor, HG 40– Cybersick, Locus– Carbon Cut, and Cordite– Tech Noir.
---
Legendary guns in Crates –
There are new crates featuring epic and Mythic like the Cyber Shotgun Crate, Retro 8-Bit Crate, Mythic Card Crate, Back to the Bloc Crate, Winter S.O.G. Crate, and the Explosive Romance crate. These crates can be purchased using CP with a limited offer of a 10% discount on their rates.
Subscribe to our Youtube Channel. Follow us on Twitter & join our Telegram channel for more post-updates.
---
Check out GUNSMITH LOADOUTS here –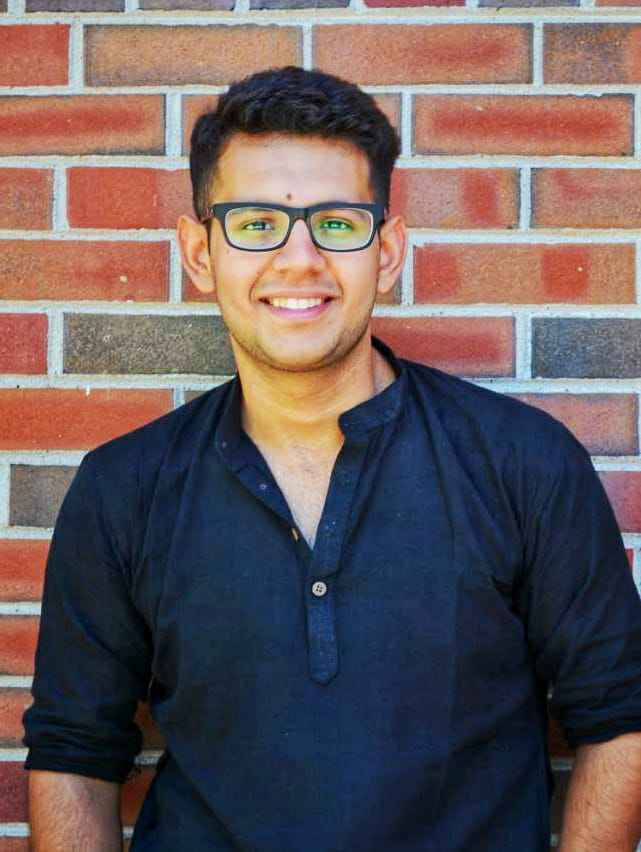 Shardul considers himself as a fitness enthusiast and animal lover, with a passion for gaming and music, especially Metal Rock and Dark Synthwave. He's a crazy football fanatic and FC Barcelona's fan. In his free time, he usually binges on Crime documentaries and Sci-fi movies.