Season 3 of Call of Duty Mobile has made straight in and teams are going apoplectic all over this one. Players already have begun working to the peak of their potential to hit Tier 50 of Season 3's Battle Pass and unlock all the prizes which arrive with that as well.
Season 3 has a kind of a different paradigm than many of the prior seasons. And by this, we imply Season 3 is void of the disruption, gimmicks, and high-tech vibes. The environment is more tranquil.
That said however, a new season of COD Mobile implies the implementation of new weapons to the firearms arsenal.
Our team has been actively researching, creating 'purpose-oriented Gunsmith loadouts for a weapon. Earlier in this series, we have mentioned the loadouts like "No Recoil' KN-44, 'Fast ADS' DR-H, 'Fast ADS' HG-40, and a lot more. Make sure to check all loadouts here.
---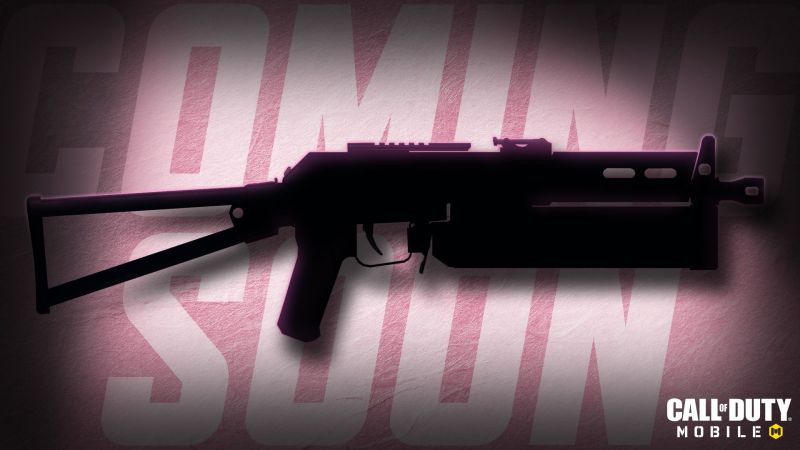 Also Read: How to get PP19 Bizon in COD Mobile (Bizon Wiki)
---
How to pick up customized weapon from Airdrop:
Call of Duty: Mobile has made quite a lot of crucial changes to the game in Battle Royale mode that it feels like you are playing an entirely different game. Much of these features and mechanics come directly from Call of Duty: Warzone.
The COD Mobile Battle Royale mode could be a strenuous encounter in Season 3. It's indeed essential to know what the best firearms for the mode are. That would be the number one way of ensuring a win over other teams dropping into the map.
Weapons can be found as floor loot and from crates in the BR mode of COD Mobile. As well, players can obtain their custom loadouts, much like in COD: Warzone, from Airdrops.
Well, what firearm could be better than your very own, personalized weapon? If you got worried over the fact that you were being forced by the game to pick up weapons with pre-equipped attachments to kill with, then fret not.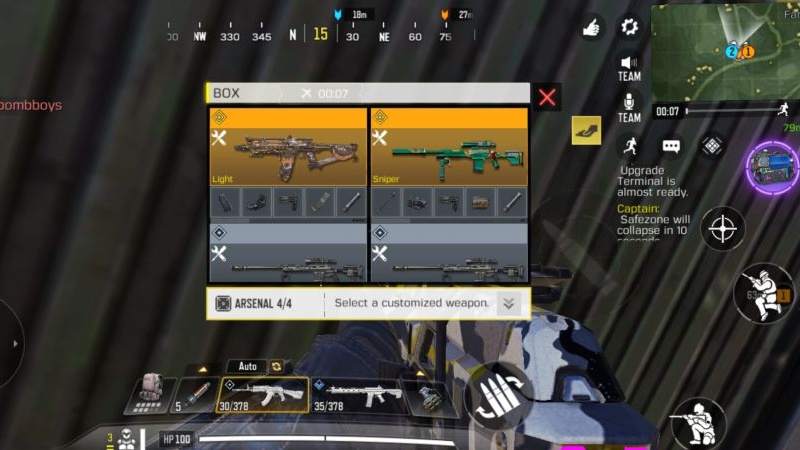 The BR Mode of Call of Duty also allows players an option to pick up their very own customized weapons from the in-game Air-drops which appear randomly across the map.
In the BR loadout there is a feature called "Customise Weapon Loadout". In there you can customise up to 5 weapons with your preferred attachments. And when you are playing, you can pick these weapons from air-drops.
To pick up your customized weapon be on the lookout for incoming drop ship. The captain will announce it. Also, you will see a green dot on the mini-map. The dot refers to the position where the air-drop is set to land or has landed already.
Simply drive to that position and access the drop. Then click on "Select a customized weapon". Now choose your preferred weapon and eviscerate your opponents.
Subscribe to our Youtube Channel. Follow us on Twitter & like our Facebook page for more post-updates
---
Check out GUNSMITH LOADOUTS here –
Abhigyan identifies himself as a tech geek, gaming cognoscenti, and also a connoisseur of music. Unidentified and mysterious phenomena never fail to gather his undivided attention. When not reading about bizarre and perplexing entities across the Universe, he can often be found cheering for his favorite teams in Football.