Roblox is a fun game that can be played on PCs as well as mobile platforms including iOS, Android, PlayStation 4, and Mac OS X. You may play a number of games on this website. You'll find all the excitement and pleasure you're looking for right here. Roblox is a well-known online game platform for people of all ages. We're certain that if you're seeking a specific type of game, you'll find it on Roblox.
Being a part of Roblox's massive design community is a dream come true. In Robux, you can get a wide range of items for free or for a small fee. The number of options appears to increase after a few games.
It's no wonder that Roblox offers so many different game genres. On Roblox, users may also play a variety of games including action,  simulations, horror, adventures, racing, shooting games.
Whatever sort of game you choose, the Roblox network is bound to have something for you. There are simply too many Roblox games to list, especially given how frequently new releases are created.
Roblox is the most popular gaming and playing platform among teenagers, with more than half of all Roblox users in the United States being under the age of 16.
There are a lot of topics that are being asked in the forum every now and then. Today we will also cover one of the most asked forums. So, stay tuned for some interesting stuff.
Today, we are going to talk about how to make any game your favorite in the games tab. So, let's start with our guide on How to like a game on Roblox. Without any further ado let's start with the guide.
---
How to like a game on Roblox
Roblox has a plethora of games developed by people just like you! With so many to choose from, you'll want to be able to discover your favorites quickly and effortlessly. To favorite a location, do the following steps:
STEP 1 – Log in to your account & visit games section
Log in to your account in Roblox. Now, move to the games tab where you can see all the icons of your played or searched games.
STEP 2 – Visit the information page of the game
View the game's information page. Choose the games you want to favorite. Selected games will be denoted by a red heart.
STEP 3 – Click the 'Star' icon
Under the Play button, click the star icon.
STEP 4 – The filled star will indicate it's your favorite
The outline of the star should be replaced with a filled-in star, indicating that it is now a favorite.
STEP 5 – Click the star symbol again to remove it from favorites
To remove it from your Favorites, simply click the star symbol again. This will cause it to empty.
STEP 6 – Your favorites will now show in the 'My Favorites' tab
Once you've favorited a location, you can easily locate it above your feed and below your Recently Played games on your Home page, or by using the My Favorite filter on the Games page.
You cannot like games for which we have a newer version using the Favorite function. This is intended to persuade you to play the more recent version of the game.
---
How to like a game on Roblox iPad
Subscribers can designate games as favorites in the Games section. You'll be able to discover your favorite games at the top of the website. For our Favorites workout type, we'll employ your favorite games. Favorite games have little effect on other sorts of workouts.
STEP 1: Sign in to your account and go to games section
Log in to your Roblox app on iPad. Now, go to the games tab, where you'll see all of the icons for the games you've played or looked for.
STEP 2 – Go to the game's information page
Check to see the game's information page. Choose which games you wish to save as favorites. A red heart will signify selected games.
STEP 4 – Tap on the game you like
Go to the Games tab and then tap on a game you want to like.
STEP 5 – Tap the heart icon to make it favorite
Tap the heart icon to the right of the name game on the pregame screen until it turns red.
STEP 6 – Tap the icon again to delete it from the list
Tap the heart again to make it grey to delete a favorite.
STEP 7 – Games will get synced
Favorite games from the app will sync with the website and vice versa.
That's all for today's guide on How to like a game on Roblox. Do check out all the sections and know-how to make a game your favorite in the 'My Favorite' section. Till then, stay safe and follow us for more upcoming gaming coverage
Follow us on Twitter & like our Facebook page for more post-updates
---
Check out more Roblox Games –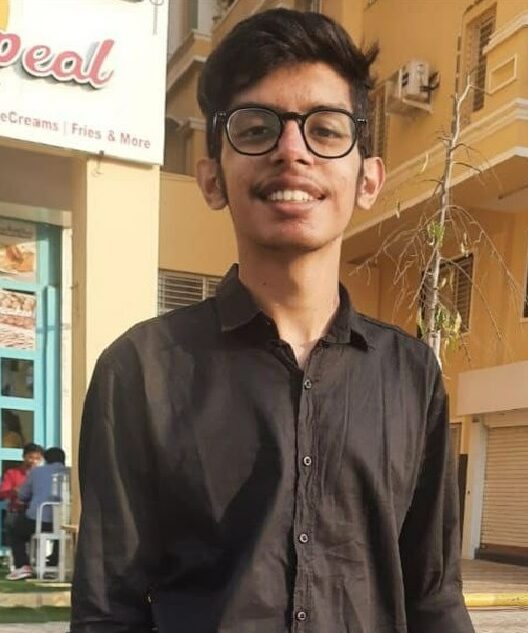 Jatin is an aspiring dentist with a keen interest in video games who likes to spend his time playing an array of different games. Other than that, he is a die-hard basketball fan who often embraces R&B music.