Last updated on January 2nd, 2023 at 05:26 pm
Roblox bills itself as an "Inventive Ecosystem," where users can build and enjoy thousands of 3D online games. It was founded in 2007 and currently has 64 million monthly gamers, with an approximate 178 million active users on the web. It is available as an app for both Android and iOS devices.
On Roblox, anybody can create games. Youngsters may utilize the system to develop their personal game concepts. It does this by offering a set of game creation tools that almost anybody, even children, can learn to use.
Gamers may have fun playing a variety of games with their pals, like tycoon games, survival games, and simulator games,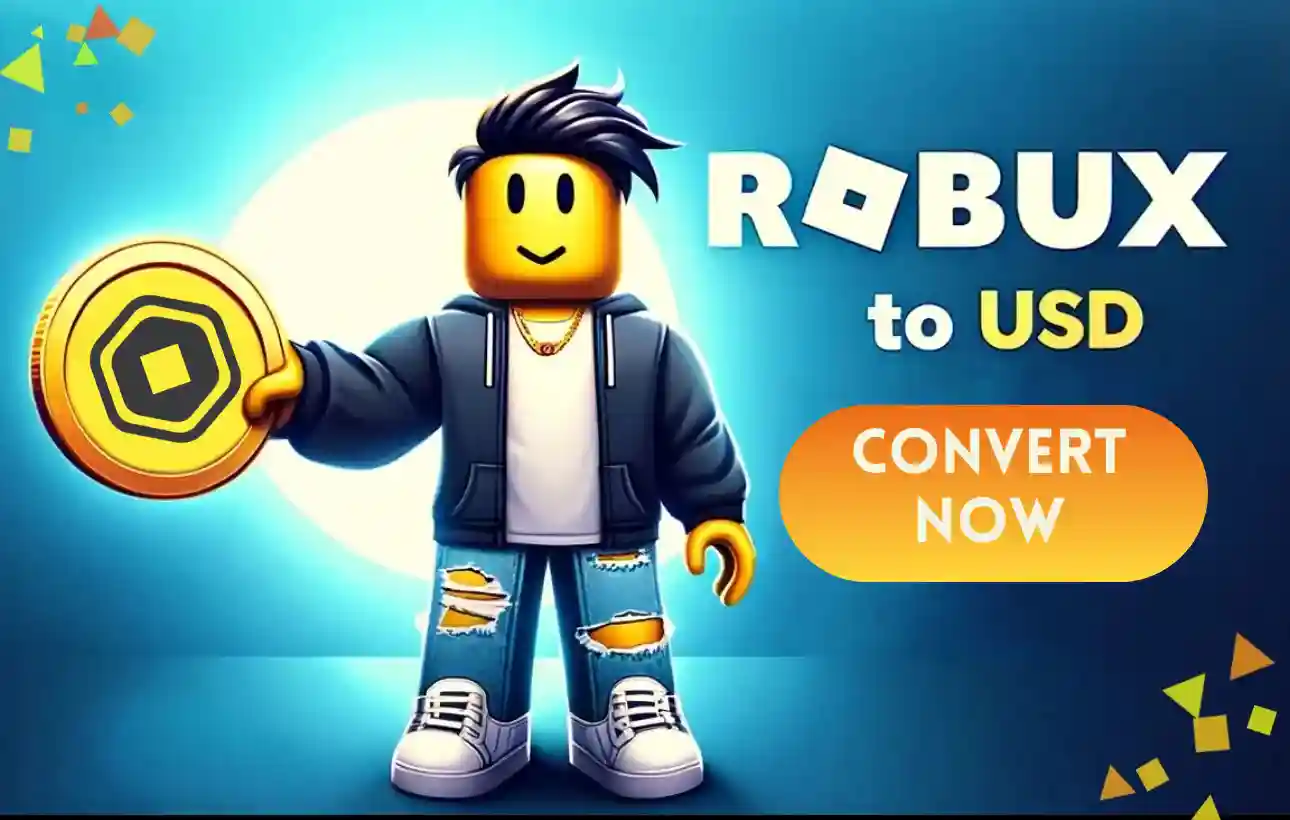 On the site, users may "envision, socialize, speak, engage, develop, interact, and connect with others in a number of ways." The Roblox Suite allows users to collaborate with friends or "virtual explorers" to create their own unique game or setting.
Roblox allows users to be as creative as they want while still providing a wide range of games to play. Roblox has a wide range of games, including the famous battle royale types, ranging from murder investigations and jail escapes to treasure-seeking.
---
Why am I getting Roblox ping spikes
Short Answer: You are getting Roblox ping spikes because your internet connection is not stable, you are connected to a slow VPN server, or you are background-downloading something on your device.
Ping spikes in Roblox simply mean that the game is unable to get the required bandwidth. Chances are the internet connection to your device is being consumed by any other operation.
---
How to reduce ping in Roblox
You can lower Roblox ping by taking certain steps like updating software, rebooting devices, using VPNs, and so on and so forth.
Roblox is growing in popularity as new games are added to the site on a regular basis. Lag and ping problems are also prevalent in many multiplayer games.
There will be moments when the framerate is so low, or the data is so sluggish, or the ping is so severe, that the game turns unplayable.
There are many options for resolving this. However, knowing why the lag occurs is essential for resolving the problem. High ping is one of the most frequent causes of this issue.
When playing multiplayer games such as Roblox or competing in esports, having high ping puts you at a loss. The greater your ping, the slower your connection.
In other words, for the greatest online experience, you want as little ping as possible between your machine and the online server.
In the following segment, we have mentioned some of the tried and tested methods to help you reduce your ping and get you a more seamless gameplay experience. So, be sure to try them out.
#1 Keep anything Roblox-related up to date
Running out of date applications on your computer may result in a variety of technical problems, including but not restricted to excessive ping. As a result, before proceeding, ensure that the following are up to date:
Operating system
System drivers (users could also use customized driver update software)
Game files, as well as any suggested fixes, if any
The game platform on which Roblox is operated (if you run it on Steam, for instance)
---
#2 Examine your security software
If you have multiple security applications loaded on your computer, make sure Roblox has full access to all of them.
Almost all of the time, the Windows Firewall either prevents or restricts the internet interaction of different applications.
This also applies to antivirus and antimalware software, which may not prohibit you from accessing some internet services but may impose restrictions depending on their judgment.
In other words, ensure Roblox isn't banned on any of the software solutions stated above.
---
#3 Reboot your local connection
If you haven't rebooted your network connection in a long time, network equipment may become unusable due to overheating, resulting in high ping problems.
Try restarting your home network before attempting anything more complex. Here's how to go about it:
Unplug all routers and modems
Disconnect your modem (and, if applicable, your wireless router) from the power source for 60 seconds.
Reconnect after some time
Reconnect your network equipment and wait until the led indicator return to normal.
Start Roblox and check to see whether the high ping problem continues after power cycling your home network.
---
#4 Make use of specialized game-boosting software
The program suggested below, as its name indicates, is a utility designed to decrease ping and maintain it that way.
However, before you can use the app to its full potential, you must first complete a number of setup tasks.
It's also worth noting that there's a list of supported games. As you would imagine, you'll need to set Kill Ping for each game separately before starting it.
On the positive side, setting up this program is also not difficult. All you have to do is pick the game you need to use it with and select between automatic and manual network allocation.
It should be noted that Roblox is not presently on the authorized list of supported games. Nevertheless, by setting a custom path to the executable, you may load other games as well.
---
#5 Reduce your graphic configurations
Although Roblox is not a resource hog, since its system requirements are very modest, a slow connection may be unable to support high-quality settings, even if your PC can.
As a consequence, you may begin to notice latency spikes, particularly if you are not the only one accessing the Internet.
Lowering the game's graphical settings is a fast fix for excessive ping in this scenario. If you still have high ping after doing this, you may rule out your connection's incapacity to handle traffic while utilizing high graphics settings.
---
#6 Conduct manual troubleshooting
Perform a speed test on your PC to evaluate the performance of your internet connection.
Step 2: Use wired connections
Instead of Wi-Fi, use a cable connection.
Step 3: Replace router channels
Change the channel on which your wireless router transmits.
Step 4: Replace obsolete drivers
Replace any outdated drivers on your system, including network and graphics drivers.
Step 5: Relaunch Roblox

Step 6: Update Firmware
Check to see whether your router's firmware is up to date.
As required, restart your computer, router, and/or modem.
Step 8: If your network is busy, avoid peak hours.
---
#7 Refresh your DNS
On your Windows 10 PC, launch an elevated CMD prompt. In the CMD, type the following commands in the exact order:
ipconfig /flushdns
ipconfig /registerdns
ipconfig /release
ipconfig /renew
netsh winsock reset
Cached data build-ups may occasionally mess with the speed of your connection, and clearing your DNS is a simple method to get rid of them.
After successfully performing the final command, restart your computer.
You may also change from your ISP-assigned DNS to free public DNS servers. We evaluated Google Public DNS and Cloudflare's DNS servers and were pleased with their speed.
---
#8 Remove applications and services that use a lot of bandwidth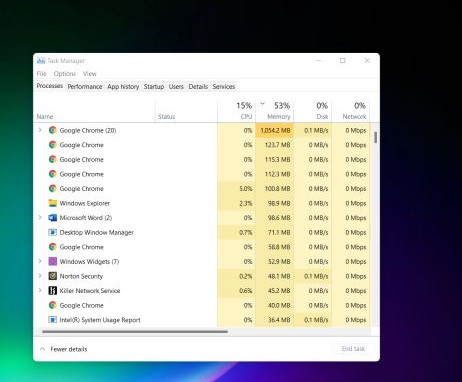 If you have other applications on your PC that consume a lot of bandwidth, it's a good idea to force-close them prior to launching Roblox if you want lower ping.
Torrenting clients, for example, may quickly use significant amounts of your bandwidth outside your knowledge.
The very same goes for other software such as services or background processes (daemons). If you don't use it, make absolutely sure it's shut and remains shut when you run Roblox to prevent excessive ping.
It is worth noting that you may do this operation using the Windows Task Manager, but you can also utilize third-party applications if you find them simpler to use.
---
#9 Make use of a VPN service.
If none of the preceding solutions work for you, it indicates that the Roblox game-high ping problem is not being triggered by any hardware/software misconfigurations on your end.
In this situation, you should use VPNs. If you are playing in another country, you may decrease ping by using a VPN (or if the game servers are not located in your country). It also aids in the reduction of ping if your ISP throttles your bandwidth.
If you do not own a VPN service, we will suggest you use Atlas VPN. You can buy it now for a special discount of 86% Off. Its server location spans 60 nations, and its security is simply amazing. It also offers a quick speed that will satisfy your requirements.
VPN connections often offer a more reliable connection to game servers since you may choose the VPN server that corresponds to the region of your game servers.
Furthermore, utilizing a VPN connection may assist in bypassing tight NAT, which makes a significant impact if your NAT type is C, D, or F.
Do not use so-called free VPNs due to safety reasons, since they are not secure and are always crowded at peak hours.
---
#10 Open the Required Ports
Roblox's port range is UDP 49152 – 65535. By opening these ports, you should be able to maintain a more consistent connection between Roblox and your Internet speed. For additional information, see the Roblox support page.
It should be mentioned that if you don't know what you're doing, opening ports on your modem may be hazardous.
For this approach, we suggest talking with someone who is familiar with adjusting ISP settings.
Following the methods mentioned above is highly likely to get your ping reduced. So, if you are experiencing really laggy gameplay on Roblox, try these solutions out and reduce your ping to better your gameplay.
---
Follow us on Twitter & like our Facebook page for more post-updates.
Check out more Roblox Games –
Abhigyan identifies himself as a tech geek, gaming cognoscenti, and also a connoisseur of music. Unidentified and mysterious phenomena never fail to gather his undivided attention. When not reading about bizarre and perplexing entities across the Universe, he can often be found cheering for his favorite teams in Football.