Roblox is a fun game that can be played on PCs as well as mobile platforms including iOS, Android, PlayStation 4, and Mac OS X. You may play a number of games on this website. Everything you're looking for in terms of pleasure and excitement may be found right here.
Roblox is a well-known online game platform for people of all ages. We are certain that if you are seeking a specific type of game, it will be found on Roblox.
Being a part of Roblox's massive design community is a dream come true. Robux enables you to get a wide range of items for free or at a minimal cost. After a few games, the number of possible outcomes appears to expand.
It's no wonder that Roblox offers so many different game genres. On Roblox, users may also play a variety of games including action,  simulations, horror, adventures, racing, shooting games.
Whatever game you choose to play, the Roblox network will almost certainly have it. There are almost too many Roblox games to mention, especially considering how frequently new ones are released.
Roblox is the most popular gaming and playing platform among teenagers, with more than half of all Roblox users in the United States being under the age of 16.
Horror games are one of the most loved genres in gaming. These types of games include surviving skills along with a lot of excitement. Here is our guide on How to play SCP 3008 Roblox. So, without any further ado, let's get started.
How to play SCP 3008 Roblox
SCP-3008, a popular SCP from the SCP Foundation community, has been adapted into a Roblox horror game. The player's aim is to live as they travel the limitless ROKEA seeking food, establishing bases, and meeting new people as they prepare to defend themselves against SCP-3008-2 humanoids, which turn hostile at night.
As many survival game players are aware, knowing what to do on your first night is critical. The major goal at night is to keep the different manifestations of SCP-3008-2 at bay. You must also keep an eye on your energy level, as when it runs out, you begin to lose health fast.
If you have time before your first night, you can perform any of the following to improve your chances of success:
Create a fortress to defend oneself from employees.
Locate foodstuff.
Find friends or other players on the server to help you survive.
Construct near a cafeteria (Preferably)
The simplest approach to create a base is to build atop a cafeteria: construct walls and a roof to prevent employees from entering, and ensure that the walls encompass the whole cafeteria. It's the simplest method, and you'll never run out of food. Alternatively, you can just construct a simple 5-sided foundation out of whatever acceptable construction material you can locate.
Another viable option is to restore an abandoned base. Another crucial piece of advice is to utilize waypoints. You may set up to four waypoints by going to the extras menu (T key) (plus another 4 waypoints if you have the Octuple Waypoints gamepass). These are just visible to you and will disappear if you quit the game or delete/hide them.
It is recommended that you create a waypoint on your base as well as any other significant locations that you want to remember the position of.
---
How to find friends in SPC 3008 Roblox
H is for Help. However, this is what a "normal" person would do.
Collaborating to develop bases and find food may be quite useful. As a result, finding teammates and friends is critical. There is one solid approach that works every time, provided you follow it correctly. Other, less successful but acceptable techniques of locating individuals exist.
Pick up any object as long as there is a white arrow in the center of the rotating arrows. It is difficult to notice at first because it is mainly translucent, but you should ultimately be able to see it. To reset the location of the item, press ctrl + shift + r, or on mobile, hit the reset button. Then, once on the Y axis, or green arrow, rotate it. Go in the direction indicated by the arrow, and urge your buddies to do the same.
If you did everything correctly, you should be able to meet each other at one of the corners, where you may now collaborate to survive. When a person whistles, a brief beacon appears at their location, making roaming about whistling less effective but still feasible. ( To blow a whistle, press H.)
Cafeterias replenish on Mondays and Fridays, so pick many cafeterias to get you through the week. Living on top of an Industrial Shelf is an excellent strategy to keep intruders out of your base.
It is the only anchoring structure in the game that cannot be damaged by King (ideal if you're playing the April Fools' edition), it is taller than all other structures, and living on top prevents griefers from throwing you into an employee pit (Unless they have Building Tools, which is extremely unlikely).
If you find yourself in a tight spot with an employee, stun them and flee. They'll do a lot of chip damage in a little amount of time. If it is your base, flee and hide, then return later.
That's all for today's guide on How to play SCP 3008 Roblox. Do check out all the sections and know you should know how to play and enjoy this game. Till then, stay safe and follow us for more upcoming gaming coverage
Follow us on Twitter & like our Facebook page for more post-updates
---
Check out more Roblox Games –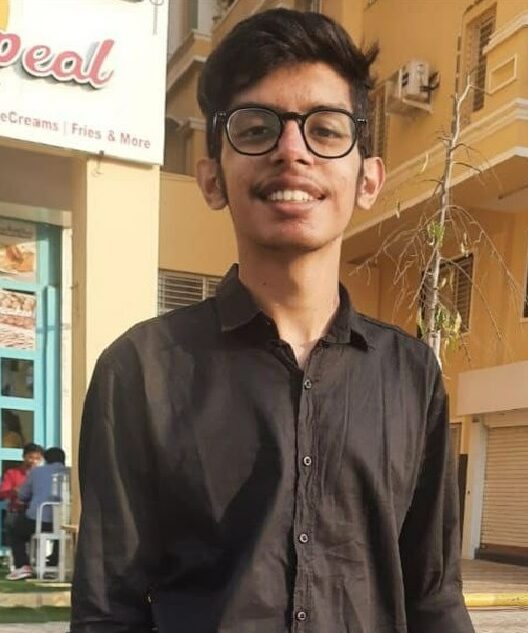 Jatin is an aspiring dentist with a keen interest in video games who likes to spend his time playing an array of different games. Other than that, he is a die-hard basketball fan who often embraces R&B music.