Roblox is a fun game to play on PCs and mobile devices such as iOS, Android, PlayStation 4, and Mac OS X. You can play a number of games on this website. Right here, you'll get all the thrills and pleasure you're looking for. Roblox is a game platform that caters to people of all ages. We're convinced that if you're seeking a specific type of game, you'll find it on Roblox. You must, however, search in the proper area.
It's a dream come true to be a part of Roblox's massive design community. A wide range of products is always available for free or with Robux. The variety of choices appears to expand after a few games. With so many different game genres accessible on Roblox, it's no surprise that selecting the best games may be tough. On Roblox, users may also play a variety of games including action,  simulations, horror, adventures, racing, shooting games.
Whatever style of game you're looking for, the Roblox network is sure to have something that suits the bill. There are simply too many Roblox games to list, especially given how frequently new releases are made. Roblox is the most popular gaming and playing platform among teenagers, with more than half of all Roblox users under the age of 16 in the United States.
There are many iPad users that face technical difficulties like their game is crashing every when and while. Well, there are a lot of issues regarding this and also the solutions are there too. Today, we will be providing you help on this issue. So, follow this article for our guide on Why does Roblox keeps crashing on my iPad and how to fix this issue.
---
ALSO READ:
---
Why does Roblox keep crashing on my iPad
Roblox keeps crashing on iPad because there are certainly technical issues that may occur while you try to start the game. There can be a network issue or maybe you have been going through some OS issues as well. All the reasons due to which Roblox keeps crashing on iPad are listed below.
Before downloading the Roblox Mobile App, make sure you have the most recent version of iOS on your device.
Make sure your Roblox app is updated to the latest version before starting. If not, update your Roblox app on the app store.
Make sure you have a good internet connection. The game may be crashing due to unstable internet connection.
Any unwanted background applications to ensure that they do not consume system resources that Roblox can effectively manage.
Check yur storage, the game maybe crashing due to your full internal storage.
---
Fix: Roblox keeps crashing on my iPad
If you aren't able to fix your iPad from crashing, you can follow this section for the fixes. So, without any further ado, let's start with our all the fixes and solutions for crashing of the game on iPad.
STEP 1 – Press the Home key
On your device, press the Home key twice.
To close the Roblox app preview panel, swipe up from the bottom of the screen.
STEP 3 – Restart your iPad
Restart your iPad by holding the power button.
STEP 4 – Resume your device
Hold for a total of 10 seconds. During this time, the Slide to Power Off option will show, but if you continue to hold these buttons, the device should resume.
STEP 5 – Press and hold the Roblox app
Press and hold the Roblox app icon on your home screen until all of the apps on your screen begin to shake.
STEP 6 – Tap X to uninstall Roblox
Tap the X in the upper-right corner of the Roblox icon to close it.
STEP 7 – Confirm to uninstall
If you're prompted to confirm your choice, please do so. Allow time for the software to be uninstalled.
STEP 8 – Reinstall Roblox from App store
Reinstall Roblox by going to the App Store and searching for it.
STEP 9 – Open settingsin your device
Open the Settings app on your device.
STEP 10 – Check your date & time settings
Make a note of your time and date settings.
STEP 11 – Update your time & date
Ensure that the date and time are correct. If they aren't, download the latest version and try Roblox again.
STEP 12 – Contact customer service
If the problem persists, please contact Customer Service using the information provided. Make sure to include your username, the device you're using, the iOS version you're running, and a description of the problem and any solutions you've tried.
---
FAQs
1. Why does my Roblox keeps crashing on iPad due to memory issue?
You may be running too many concurrent applications if you get a memory error when trying to play a game with the Roblox Mobile application. To fix it, you may need to quit some programmes or restart your device to allow the games to operate correctly. If you share your iDevice with others, be sure you get their permission before quitting or restarting an app.
2. What to do if Roblox is stuck on update loop in my iPad?
When a user opens an out-of-date Roblox Mobile Software on an iOS device, they may receive a notification prompting them to upgrade the app on the App Store. However, the option to Open the app is available on the Roblox App Store page. The notice to update the app appears when a user hits the Open button.
Clear the App Store cache by tapping on one of the navigation icons at the bottom 10 times, making sure you tap the same icon each time. After that, restart the App Store after forcing it to close. It is advised that you upgrade straight from the App Store after that.
That's all for today's guide on Why does Roblox keep crashing on my iPad. Do check out all the fixes and do tell us which one of them worked for you. Till then, stay safe and follow us for more upcoming gaming coverage
Follow us on Twitter & like our Facebook page for more post-updates
---
Check out more Roblox Games –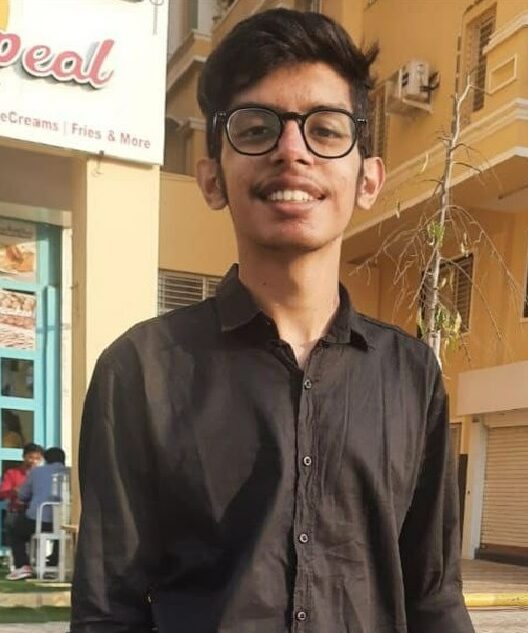 Jatin is an aspiring dentist with a keen interest in video games who likes to spend his time playing an array of different games. Other than that, he is a die-hard basketball fan who often embraces R&B music.