Call to Duty Mobile has been labeled as one of the most popular mobile FPS games since the launch back in October 2109. Players liked realistic, relentless, fast gameplay and the variety of maps all the time. The game has been downloaded over 148 Million times to date. That's how popular the game has become.
COD Mobile is now in its 12th season and with every new season, the game just continues to develop and strengthen. Since the time the dispatch of the gunsmith feature and addition of new weapons each season, the players have consistently thought that choosing 5 of the best attachments out of over 50, to improve their #1-gun show, would be challenging and repetitive. That is the place where our group comes in.
We have been actively researching on creating 'purpose-oriented' Gunsmith loadouts for a weapon. Earlier in this series, we have mentioned the loadouts like "No Recoil' KN-44, 'Fast ADS' DR-H, 'Fast ADS' HG-40, and a lot more. Make sure to check all loadouts here.
---
Must Read: How to get Gravity Vortex Gun in COD Mobile
---
COD Mobile Razorback Gunsmith Loadout:
Razorback is one of the top SMGs in Call of Duty Mobile. With a great balance of damage and accuracy, this SMG is one of the best weapons for most scenarios you'll run into.
Firearms rely heavily on the efficiency of the player. A player, for example, who likes to engage in fast-paced, close-range combat would not find a long-range weapon helpful and vice versa.
---
Also Read: How to unlock Kilo Thermite Reload attachment
---
This is why we specifically emphasize the players, get motivated and inspired by our loadouts and weapons. But in the end, decide and create the guns that better match their gaming style.
Razorback No Recoil Gunsmith Loadout:
The Razorback has few flaws. One of them is accuracy. Well, technically it's not that big of a flaw, we are nit-picking. So, in today's loadout we will be discussing the best attachments to increase the accuracy of the Razorback as the weapon tends to kick up and to the left slightly while firing.
Best Razorback Attachments: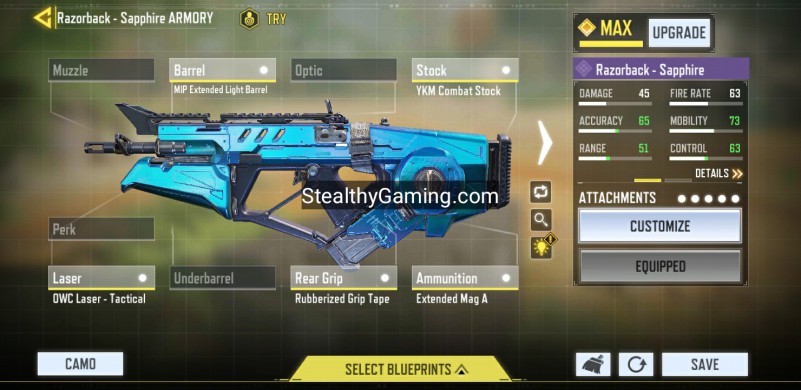 Muzzle – no change
Barrel – MIP Extended Light Barrel
Optic – no change
Stock – YKM Combat Stock
Perk – no change
Laser – OWC Laser -Tactical
Underbarrel – no change
Ammunition – Extended Mag A
Rear grip – Rubberized Grip Tape
The attachments mentioned above have increased the accuracy and stability of the Razorback. The recoil control of the weapon has also been enhanced.
---
Check out the stats for the Base Variant of the weapon for comparison: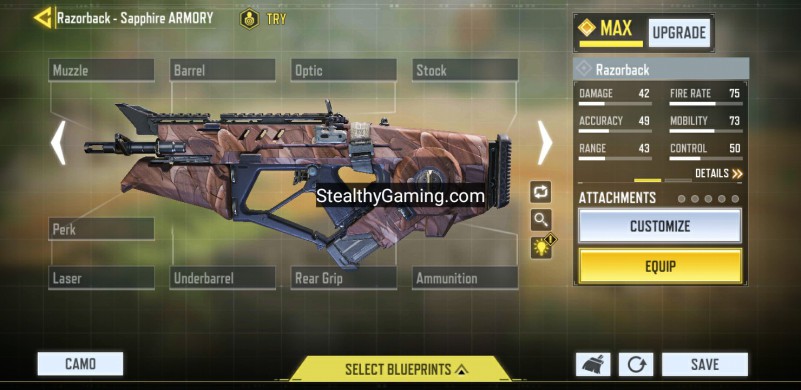 How to use Razorback No Recoil Loadout:
The enhanced Razorback is going to be a beast in matches. The high accuracy of the No Recoil Razorback will allow players to engage in mid-range to long-range combat. The increased stability and the Laser will help with the hip-fire to eliminate enemies in close range.
---
Must Read: How to get Gas Grenade in COD Mobile
---
It will do well in modes like Hardpoint, Domination, and Team Deathmatch. It can be used by players in maps like Summit, Crash, Firing Range, and Nuketown.
So, go ahead and give the No Recoil Razorback Gunsmith build a try. We are sure you will be amazed and find this gun convenient and enjoyable to use.
Subscribe to our Youtube Channel. Follow us on Twitter & join our Telegram channel for more post-updates.
---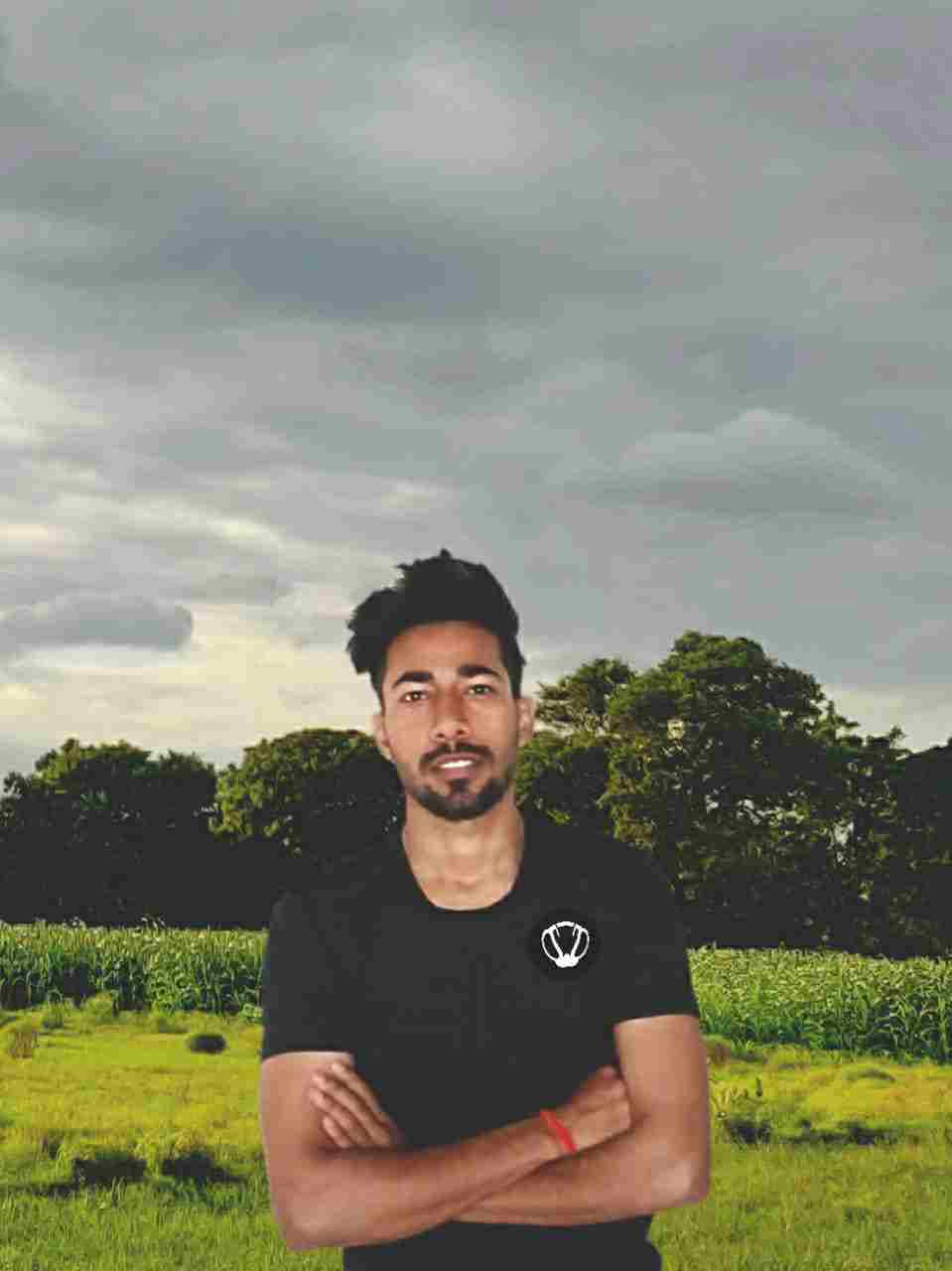 A gaming aficionado. Sometimes he can be seen fabricating a poem or feeding on a good sci-fi novel.