When we talk about FPS mobile games online,  Call of Duty Mobile is certainly one of the most successful and loved mobile games due to its massive popularity throughout the mobile gaming community. It is also now the most installed mobile game on the play store.
The key catalysts behind COD Mobile's huge surge and solid reputation were always the distinguishing features of the game, such as the tremendous arsenal of weapons, varied and entertaining multiplayer modes, and the wide assortment of attachments to choose from in the gunsmith feature
COD Mobile is currently in its 14th Season which is also called Season 1 New Order. Season 2 of COD Mobile is right around the corner. A new season means new weapons. So, to keep it from becoming any more confusing and tedious our team has been working on some of the best and efficient loadouts.
Readers can check out the previous gunsmith loadouts in the series like, 'No Recoil' KN-44, 'No Recoil' HG-40, 'Fast ADS' Kilo, and many more, and make sure to check all the other gunsmith loadouts here.
---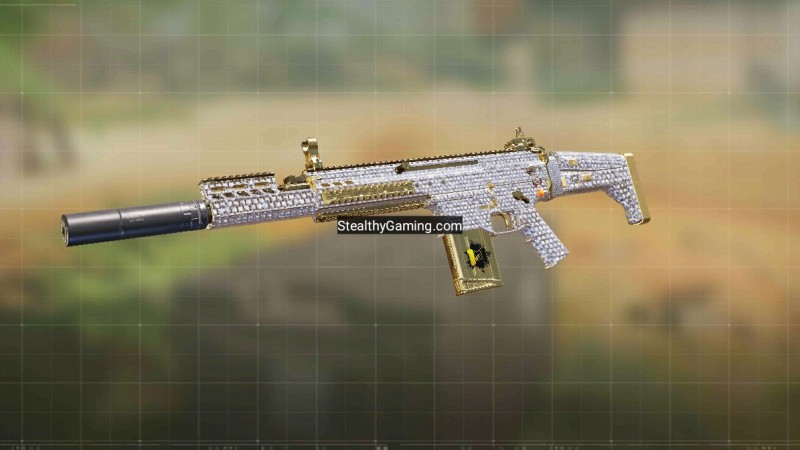 Also Read: COD Mobile iFerg DR-H Gunsmith Loadout
---
COD Mobile iFerg LK24 Gunsmith Loadout:
iFerg is one of the finest and perhaps most skilled COD Mobile players out there. He is also a prolific YouTuber, besides being a professional gamer. So, a lot of players from all over the world watch his videos and his live broadcasts to start figuring out the attachments which he utilizes for his weapons.
The most highly anticipated videos on Ferg's stream are always of his weapon loadouts. iFerg seems to have an excellent understanding of the effects of each and every attachment on any weapon and often knows which attachment is ideally suited for a firearm.
With that said, we really should prompt you that no firearm is "Perfect". The efficiency of the firearm is mainly determined by the player. For starters, a player who relishes getting more involved in the unrelenting short proximity fight, won't find a long-range firearm supportive and the reverse way around.
---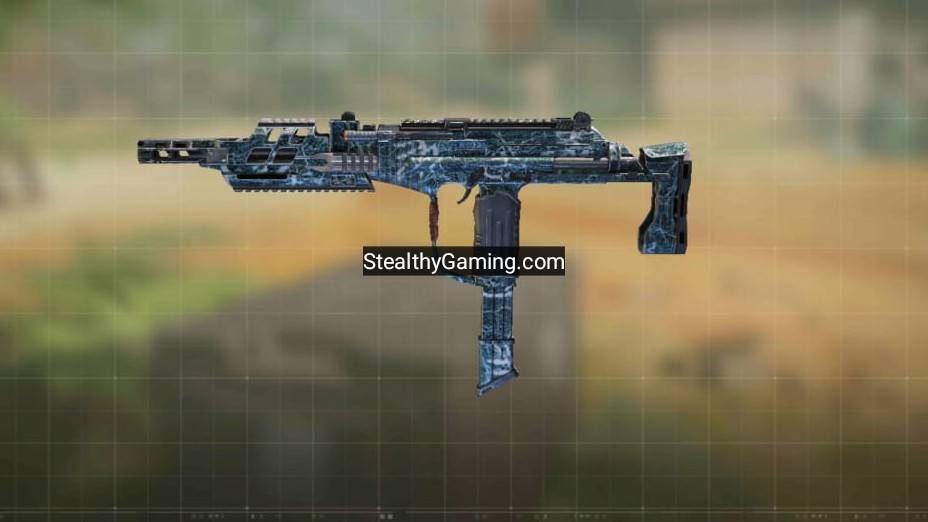 Also Read: COD Mobile iFerg MSMC Gunsmith Loadout
---
iFerg LK24 Attachments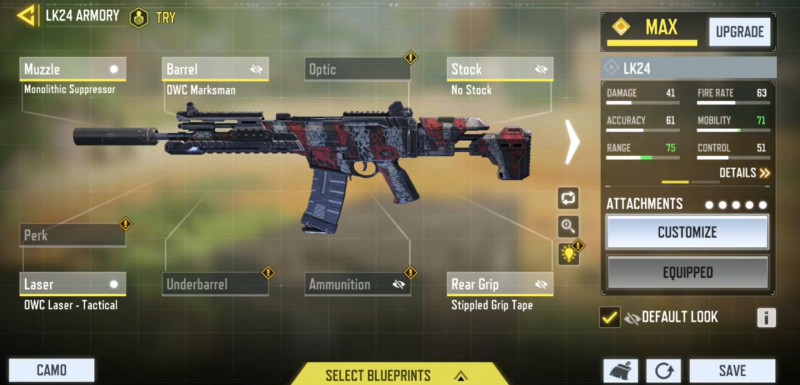 Muzzle – Monolithic Suppressor
Barrel – OWC Marksman
Optic – no change
Stock – No Stock
Perk – no change
Laser – OWC Laser – Tactical
Underbarrel – no change
Ammunition – no change
Rear Grip – Stippled Grip Tape
This particular LK24 build is more focused on increasing the Range and the Mobility of the weapon. Since the LK24 is quite a stable Assault Rifle, increasing the range of damage for the weapon can prove to be devastating on the battlefield. And, that is exactly what Ferg's loadout aims to do.
---
Check out the weapon-stats of the base weapon for comparison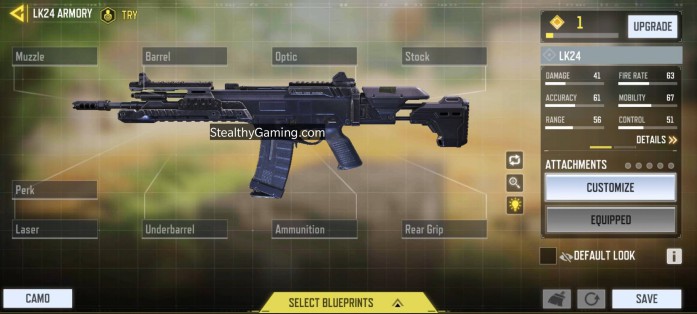 Ferg's LK24 Build can also be very helpful in the Battle Royale mode as well. This LK24 has very balanced mobility and control making it very easy to handle this weapon whilst in matches.
The increased range and mobility of the LK24 help compensate for the relatively slow fire rate of the weapon. All in all, Ferg's LK24 is a force to be reckoned with in matches.
Subscribe to our Youtube Channel. Follow us on Twitter & like our Facebook page for more post-updates
---
Check out GUNSMITH LOADOUTS here –
Abhigyan identifies himself as a tech geek, gaming cognoscenti, and also a connoisseur of music. Unidentified and mysterious phenomena never fail to gather his undivided attention. When not reading about bizarre and perplexing entities across the Universe, he can often be found cheering for his favorite teams in Football.