When it comes to the popular FPS games on the mobile platform, we believe that COD Mobile is currently the most popular and most downloaded game on the play store.
Well, the huge arsenal of weapons, attachments combined with a multitude of characters, maps, modes, and much more have surely played a crucial role in the rising success of the game.
Call of Duty Mobile is presently in its 14th season which is better known as, Season One New Order, which had been launched at the end of January 2021. Since then, players around the world have been teeming in to test out all the fresh content that the new season has to deliver.
With the never-ending addition to the gunsmith feature of COD Mobile with every season, it has become very difficult for players to figure out the best weapons along with the best attachments for their preferred weapons.
To avoid any confusion, earlier in the series, we have discussed various Gunsmith Loadouts like the 'No Recoil' KN-44, 'No Recoil' HG-40, 'Fast ADS' Kilo, and a lot more. Make sure to check out all other gunsmith loadouts here.
---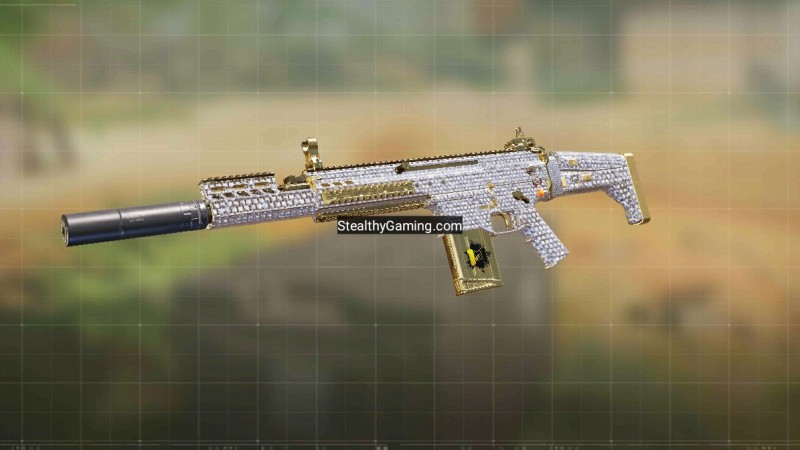 Also Read: COD Mobile iFerg DR-H Gunsmith Loadout
---
COD Mobile iFerg Outlaw Gunsmith Loadout
iFerg is one of the best and most skilled COD Mobile players out there. Apart from being a professional gamer, he is also a prominent YouTuber. So, a lot of players from across the world watch his videos and his live streams to figure out the attachments which he uses for his weapons.
To be the best, you have to use the best weapons. This goes without saying that most of Ferg's weapons have been customized to obliterate enemies. So, today we have brought for you Ferg's Outlaw loadout.
We should also prompt you that no weapon is "Perfect". The effectiveness of the weapon depends primarily on the player. For instance, a player who enjoys taking an interest in the relentless short proximity fight, won't find a long-range weapon supportive and the reverse way around.
iFerg Outlaw Attachments: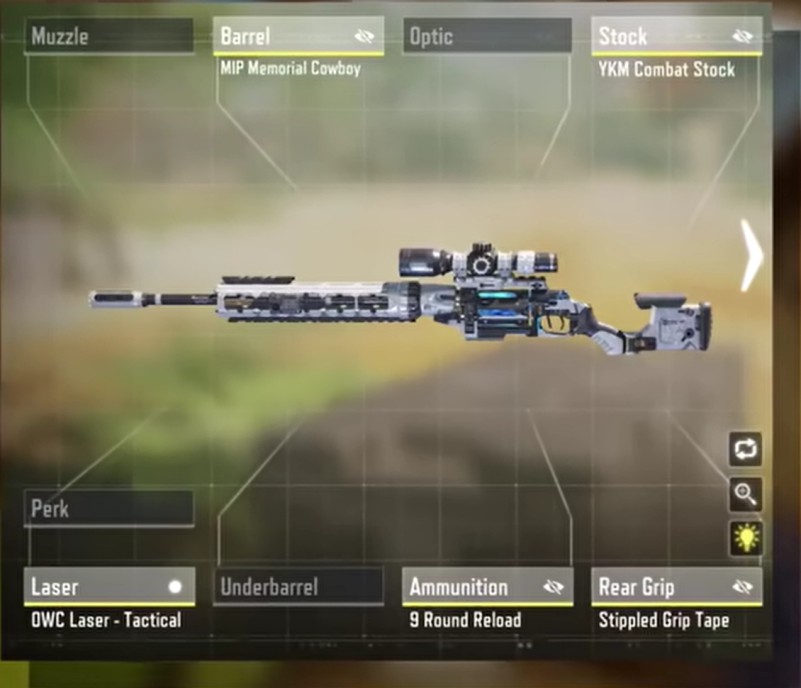 Muzzle – no change
Barrel – MIP Memorial Cowboy
Optic – no change
Stock – YKM Combat Stock
Perk – no change
Laser – OWC Laser – Tactical
Underbarrel – no change
Ammunition – 9 Round Reload
Rear Grip – Stippled Grip Tape
This particular build of the Outlaw is primarily focused on increasing the mobility of an already highly mobile weapon. This loadout increases the ADS Speeds of the Outlaw, thereby ensuring faster kills. This sniper can now be used as a Hit and run weapon.
---
Check out weapon-stats of the base weapon for comparison
The loadout used by iFerg for Outlaw Sniper Rifle is primarily aimed to help in quick scoping the enemies and increasing the mobility and decreasing hip-fire spread. Since the Outlaw has comparatively lower Damage than other weapons of the same class, the higher mobility and ADS speed help compensate for that.
Subscribe to our Youtube Channel. Follow us on Twitter & like our Facebook page for more post-updates
---
Check out GUNSMITH LOADOUTS here –
Abhigyan identifies himself as a tech geek, gaming cognoscenti, and also a connoisseur of music. Unidentified and mysterious phenomena never fail to gather his undivided attention. When not reading about bizarre and perplexing entities across the Universe, he can often be found cheering for his favorite teams in Football.