The 12th season of  Call of Duty Mobile is up and rolling. Players are very pleased with the new characters, night modes, weapons, skins alongside Season 12. The thought of Going Dark really appealed to the players. Players from around the world are busy grinding more than ever to boost their weapon levels and join the Legendary Tier and also unlock the Damascus, Gold, and Platinum skins.
Call to Duty Mobile has been named one of the most popular mobile FPS games since it was released. Players enjoyed realistic graphics, relentless, fast gameplay, and a variety of maps tirelessly. The game has been downloaded over 148 Million times to date.
We have been actively researching on creating 'purpose-oriented' Gunsmith loadouts for a weapon. Earlier in this series, we have mentioned the loadouts like 'High Mobility' AGR 556, 'No Recoil' MSMC, 'Fast ADS' DR-H, 'Fast ADS' GKS, Best .50GS, and a lot more. Make sure to check all loadouts here
---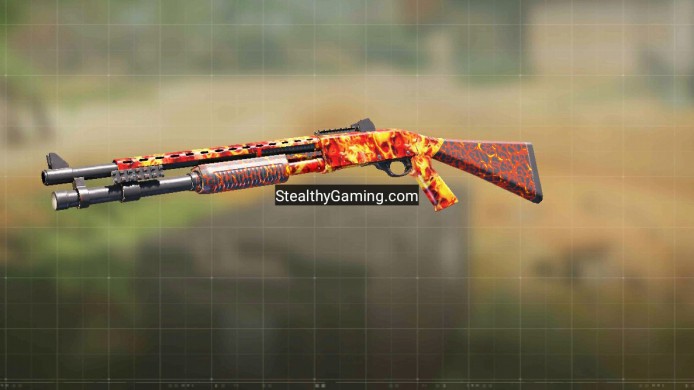 ALSO READ: COD Mobile "High Mobility" BY15 Gunsmith Loadout
---
COD Mobile PDW-57 Gunsmith Loadout
The PDW-57 is a sub-machine in Call of Duty Mobile. It has a high rate of fire and pretty decent mobility. However, ever since it got nerfed, people seem to have forgotten about the potential of this weapon and how powerful it was back in the day.
So, today we will be discussing a gunsmith loadout wherein the attachments which we have used are primarily aimed to enhance the accuracy, range, and control of the weapon. Since no weapon is perfect, the increased accuracy was achieved at the cost of mobility.
Best PDW-57 Attachments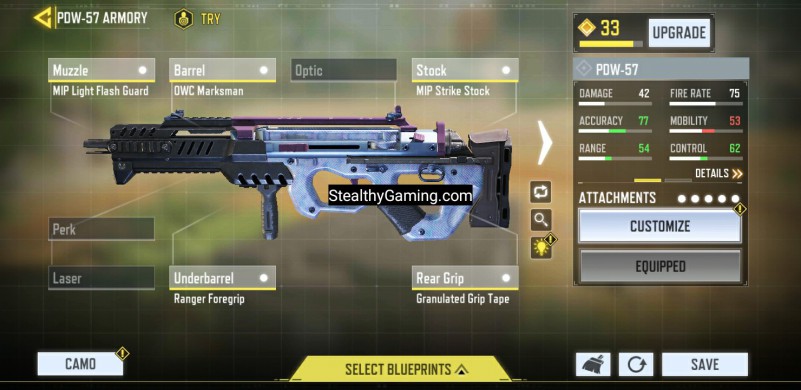 Muzzle – MIP Light Flash Guard
Barrel – OWC Marksman
Optic – no change
Stock – MIP Strike Stock
Perk – no change
Laser – no change
Underbarrel – Ranger Foregrip
Rear grip – Granulated Grip Tape
The above-mentioned attachments help to give a significant boost to accuracy and range. They also make the PDW-57 more stable.
---
Check out the stats for the Base Variant of the weapon for comparison: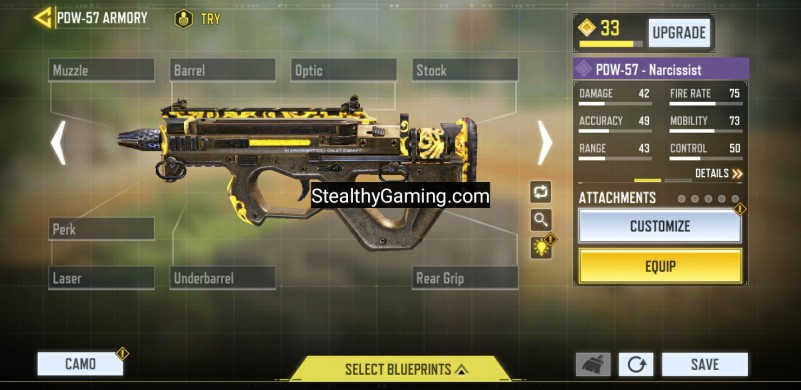 ---
How to use PDW-57 Low recoil loadout
This all-new PDW-57 Low recoil loadout helps buff up the accuracy, range, and control for the SMG. Though we had to compromise on mobility, we think that it is a good trade-off. Being an SMG, it already has decent mobility, what it lacked were Accuracy and stability. This loadout helps target flaws.
---
ALSO READ: COD Mobile UL736 Gunsmith Loadout 
---
This loadout is suitable for aggressive modes like Domination, Hardpoint in smaller maps like Nuketown, Summit, Crash, Firing Range.
The PDW-57 is an OG SMG. And with these attachments, this new PDW becomes quite a competitive weapon. So, go ahead and give it a run and see how it goes.
---
Subscribe to our Youtube Channel. Follow us on Twitter & join our Telegram channel for more post-updates.
---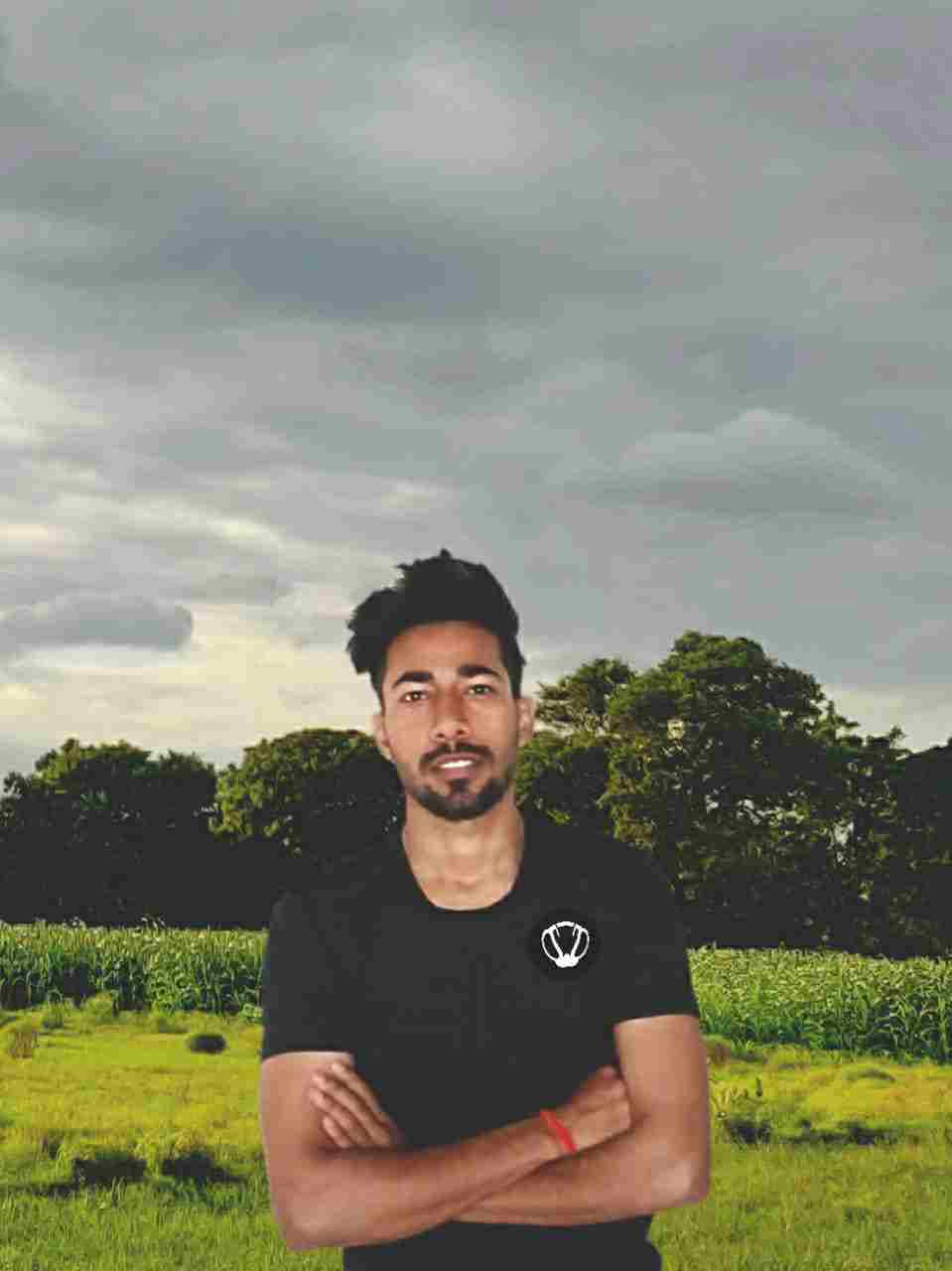 A gaming aficionado. Sometimes he can be seen fabricating a poem or feeding on a good sci-fi novel.