Last updated on October 5th, 2021 at 08:15 am
Roblox is a fun game that can be played on both PCs and mobile devices such as iOS, Android, PlayStation 4, and Mac OS X. On this website, you may play a variety of games. Everything you're seeking for in terms of thrill and pleasure may be found right here.
Roblox is a popular online game platform for users of all ages. We are confident that if you are looking for a specific sort of game, you will find it on Roblox.
It's a dream come true to be a member of Roblox's enormous design community. Robux allows you to obtain a broad variety of things for free or at a low cost. The number of alternative outcomes appears to grow after a few games.
It's no wonder that Roblox offers so many different game genres. On Roblox, users may also play a variety of games including action,  simulations, horror, adventures, racing, shooting games.
Whatever game you choose to play, the Roblox network will almost certainly have it. There are almost too many Roblox games to mention, especially considering how frequently new ones are released.
Roblox is the most popular gaming and playing platform among teenagers, with more than half of all Roblox users in the United States being under the age of 16.
Anime fighting simulator is a game that a lot of people enjoy. The game is becoming increasingly difficult to grasp, and we are here to assist you. Here is our article on How to get bloodlines in anime fighting simulator. So, without any further ado, let's get started.
---
How to get Bloodlines in Anime fighting simulator
Anime Fighting Simulator, a popular Roblox game, allows users to take on the role of an anime hero, battle it out with opponents utilizing all of the strange, powerful abilities seen in Japanese comics and cartoons.
Bloodlines, Anime Fighting Simulator's newest feature, are inspired by a similar idea in Naruto and may provide the player remarkable new powers – but at a higher cost than prior specials.
Bloodlines are a type of special that grants the person additional abilities. They were made available in UPDATE 13. Bloodlines may be accessed by hitting the [BLOODLINES] button centered at the top of the screen for PC players or the corresponding number button bound under specials for mobile users.
While Stands, Kagunes, Fruits, Quirks, Grimoires, Sword Styles, Armaments, Pyrokinesis, or Titans are active, Bloodlines cannot be used.
To obtain bloodlines in Anime Fighting Simulator, go to the waterfall that overlooks the city and speak with the man on the cliff edge who has a sign above his head that says "Unlock Your Bloodline."
Bloodlines may be acquired here for 4,000 Chikara Shards, which is double the price of a regular special, which costs just 2,000 Chikara Shards.
There are numerous lineages to choose from, each of which provides the player with unique powers. It's a good idea to educate yourself on the various options so that you may spend your Chikara Shards on the lineage that best suits you.
---
Which are the best Bloodlines in the Anime fighting simulator
Bloodlines are based on Masashi Kishimoto's renowned anime/manga series Naruto. Bloodlines are 4,000 Chikara, as opposed to other specials, which are 2,000 Chikara. In contrast to other Specials, you can receive 2400 Chikara Shards as a refund for a less uncommon Bloodline rather than the standard 1200.
Fox cloak could previously be used with other durability abilities. It was, however, deleted in the patch release after V4.0.02. The range of the Ripple Eyes X and Z moves grows while you fly, and grows even more as you fly higher. This is the only ability that allows you to modify your existing look, in this case, your face.
The best bloodline in Anime Fighting Simulator for you will be determined by your playstyle. Sharingan, Byakugan, Itachi Mangekyou Sharingan, and Rinnegan are the four options.
Each of these lineages, according to the Anime Fighting Simulator wiki, offers the following moves:
Genjutsu: For 5 seconds, the player at whom the user is aiming his mouse is unable to move or perform any abilities.
Copy Jutsu: Can copy any ability performed by the enemy before, but causes 25% less damage on special moves.
Dodge: For 5 seconds, deflect all incoming strikes.
Air Palm: A powerful and quick air punch that strikes users from a distance.
Palm Rotation Trigrams: Create a strong whirlwind of blows that devastates opponents.
Trigrams 128 Palms: The ultimate Byakugan technique, which smashes opponents with a torrent of precise blows.
3, Itachi Mangekyou Sharingan
Amaterasu: Using the Mangekyou Sharingan's strength, spew black flames all around you.
Genjutsu: For 5 seconds, the player at whom the user is aiming his mouse is unable to move or perform any abilities.
To unleash mighty slashes with the Sword of Totsuka, create a Susanoo by enveloping the body in chakra.
Universal Pull: A strong force that attracts the opponents in front of you.
Create a shockwave that sends players away from the user with Almighty Push.
Planetary Devastation: Using the Rinnegan, the user may gather debris and unleash a catastrophic strike on the adversary.
Choosing the appropriate lineage for your playstyle in Anime Fighting Simulator may need some trial and error, but if you try enough, you should be able to discover something that works for you.
---
Codes for redeeming Bloodline through shards
Chikara Shards(NEW): 300ksubstigretv
1,500 Chikara Shards: emperadorwapo
20,000 Chikara Shards: 2millionsingRoup!
75,000 Chikara Shards: 1billionvisits!
5,000 Chikara Shards: Emperadorstar
1,000 Chikara Shards: Frangonewcode
3,000 Chikara Shards: kelvin600k
Chikara Shards: Defildpromo
2,000 Chikara Shards: Mrrhino50k
2,000 Chikara Shards: medtw50k
5,000 Chikara Shards: elemperador100k!
Chikara Shards: Bigboi100k
1,000 Chikara Shards: subtodefildplays
Chikara Shards: NNG
Chikara Shards: sub2hakimbo
2,000 Chikara Shards: defildstream
1,000 Chikara Shards: emperadorsubs
1,000 Yen: Defildyen
500 Yen: frango2yen
Chikara Shards: defild700k
Chikara Shards: Tigre200k
Chikara Shards: sub2emperadormaxi
1,000 Chikara Shards: n1colas2sub
Chikara Shards: tigretvsub
Chikara Shards: subfrango
Chikara Shards: L3NI
Chikara Shards: Sub2tanqr
500 Yen: sub2tplanetmilo
500 Yen: subtomrrhino
500 Yen: sub2razorfishgaming
500 Yen: subtokelvingts
Some Roblox codes are good for an indefinite period of time, while others are only valid for a specific period of time. We keep track of all coupons, both active and expired. You can easily identify which discount coupons are current and which have expired by visiting our page.
That's all for today's article on How to get bloodlines in Anime fighting simulator. Do check out all the sections and know you should know which are the bloodlines perfect for you. Till then, stay safe and follow us for more upcoming gaming coverage
Follow us on Twitter & like our Facebook page for more post-updates
---
Check out more Roblox Games –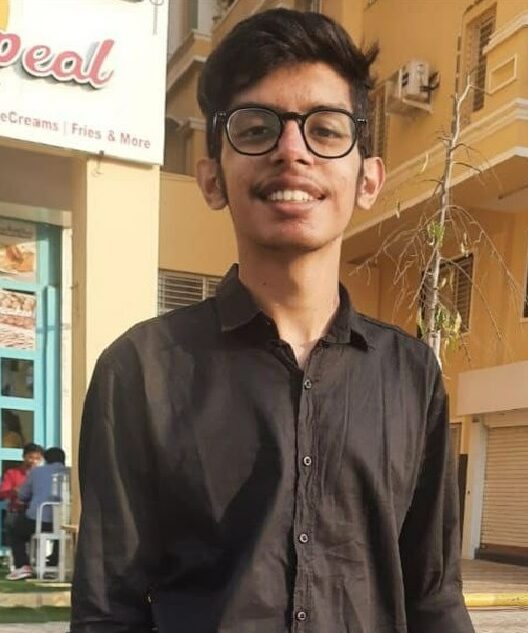 Jatin is an aspiring dentist with a keen interest in video games who likes to spend his time playing an array of different games. Other than that, he is a die-hard basketball fan who often embraces R&B music.