Last updated on January 2nd, 2023 at 05:43 pm
Roblox is a fantastic worldwide platform game that allows you to play on PC, mobile, PS4, and even Mac devices. The nicest thing is that there are a variety of games to choose from in a variety of genres. This is the place to go if you're looking for some fun and excitement in your life.
The Roblox developers' community is remarkable. It's no wonder that they've created a plethora of different FPS games, given their ability to create some genuinely stunning and engrossing games. Roblox's array of FPS options is incredibly diverse, ranging from clones of popular games to totally new experiences.
By creating a Roblox account, you will be able to customize and change the appearance of your avatar as well as build your own virtual locations. You may earn money on each server by creating private rooms and selling game passes to other players. Users can also enjoy a wide range of games on Roblox, including action, simulations, horror, adventures, racing, shooting games.
There aren't many free games that provide complete first-person shooting experiences. Although Call of Duty: Warzone and other products are distinct twists on the genre, Roblox provides games with honorable Team Deathmatch and one-life survivor modes. Here are the first Roblox Gun games you should play if you're on a PC, smartphone, or Xbox. So, have a look at our selection of the Top 20 Best Roblox Gun Games.
---
ALSO READ:
---
Top 20 Best Roblox Gun games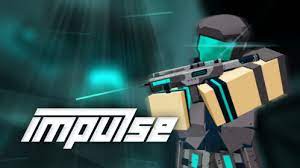 There aren't many futuristic first-person shooter games on Roblox. Impulse is one of the strangest and most seamless modern experiences you'll ever have. The only disadvantage is that there are only a few players in the game, so the game can appear to be a little slow. This is unquestionably a must-see attraction that you should visit at least once.
The game's animation is steady but buttery smooth, and the graphics look promising. You can double jump, go full thrust, and leap in the air because you have a jetpack on your back.
---
19. Project Lazarus: Zombies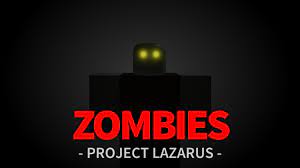 This Roblox FPS game is all about zombie survival, as the name suggests. In this scenario, zombie survival in the style of Call of Duty. It has everything you'd expect from a game style like this: repairable barricades, perk drinks, purchasable weaponry, and more. The gunplay is solid like it is in the other titles on this list.
It also loses the plot cues that made the original zombie mode more appealing. The noises are comparable enough to put you in the experience, but the visuals are awful, even for a Roblox game. In this room, John F. Kennedy and Fidel Castro will not be battling zombies together.
---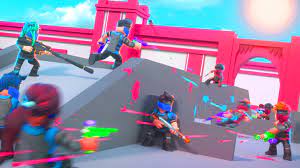 Big Paintball is ideal for competitive play versus friends, as it has a large number of guns and locations. Big Paintball's degree of detail is award-worthy. The firing also takes into consideration the distance and weight of the paintballs, so their trajectory is more akin to a cannon than bullets.
Like any other FPS game, players battle as a team. There are several maps to choose from, and each battle lasts fifteen minutes. Credits are earned when a player "tags" another player. These credits may be spent to unlock a variety of weapons in-game. You may earn credit by doing tasks such as earning a killstreak, tagging a buddy, or even an admin.
---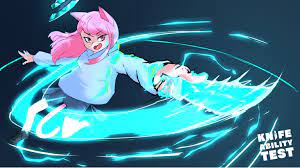 KAT, or Knife Ability Test, is a fast-paced Roblox game in which you toss knives and shoot weapons. The game, which was first launched in 2017, has had over 500 million visitors to date. Its latest update was in November 2020, yet it contains enough material to keep you entertained while you wait for the next one.
This Roblox game, like others, is mainly on grinding for unique weapons. Cool knives, such as the Ghost Knife, Laser Knife, and Explosive Knife, may be acquired with gems, the game's money. If you like, you may buy everything with Robux.
---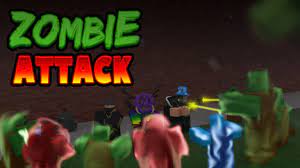 Zombie Attack is one of Roblox's original Zombie games, with over four million likes and over one billion views since 2017. Talk about being well-liked. The game is a "Zombie Wave" game in which you and your allies must fight against waves of zombies.
To fight zombies, you can use a sword or a pistol, and you'll ultimately have to battle a Boss. There are several sorts of Bosses, and they become more difficult as you progress up the wave. You will eventually be defeated since the game's difficulty grows beyond even the strongest players.
---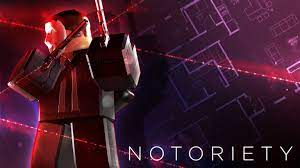 Notoriety, a game that combines gameplay akin to Payday 2 and horde mode-type games, will have you living a life of crime. In this heist-style Roblox FPS, your objective will be to steal as much money as possible while pulling off spectacular clandestine operations.
You and your pals may collaborate to pull off heists in a variety of scenarios. Players can also battle swarms of more difficult police forces. Don't forget to have a wide armory of weapons and talents at your disposal.
---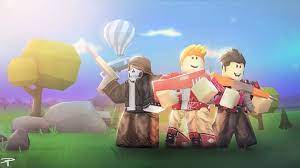 Roblox has reproduced almost everything, including Fortnite. RBB! Island Royale is nearly identical to its inspiration since it has the same open-map scavenging for weaponry gameplay as well as comparable construction mechanics.
You will have a near-perfect recreation of the most popular battle royale game, Fortnite. Scavenge for the greatest weapons and gear to take on your buddies. To get an edge, use your construction abilities to construct sophisticated buildings.
---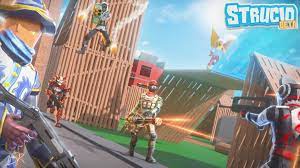 Strucid is essentially the Roblox equivalent of Fortnite. It's a Battle Royale game with construction elements that you may play with others or by yourself. For a Roblox game, the visuals are really nice.
The structure is rather nice, and despite the fact that the game has yet to get an update on its anticipated "Chapter 2," it remains one of Roblox's most popular shooting games. Keep your eyes peeled for any word of a major upgrade later this year.
---
After Fortnite, Call of Duty, and Counter-Strike, it's time for Battlefield. Polybattle is the closest thing to a low-poly version of the popular franchise. There are vehicles, like tanks and trucks, as well as a variety of troop types. There's even a recreation of the classic Battlefield series map Strike at Karkand.
Polybattle's most recent version was launched in 2020, and it is still receiving frequent upgrades. These include new vehicles, weaponry, and maps that are rotated on a regular basis. This is one of the more complicated Roblox shooting games and is well worth a look. It is one of the mentions on our list of Best Roblox Gun games.
---
Looking for something more open-world? Then The Wild West is the place for you. As a cowboy, saddle up and select the road you wish to go. This amazing Roblox game provides you plenty of options for how you want to play, whether you want to live as a bandit or stay on the side of justice.
Enjoy open-world gameplay set in the time of cowboys and outlaws. Your fate will be determined by the moral choices you make. Explore huge areas such as mountains, deserts, and mines.
---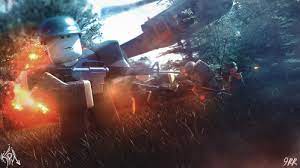 War Simulator is a Roblox game that transports you across time. Our is a PvP game (you shoot AI characters) as opposed to some of the multiplayer Roblox shooting games on this list. As you continue through the game and defeat more foes, you'll get access to in-game cash, which you can use to level up your gear. The gear progresses through many epochs, from the Ancient to the Modern.
War Simulator is a relative newcomer in comparison to many of the titles on this list. It was initially launched in 2020 and has had almost 100 million visitors since then.
---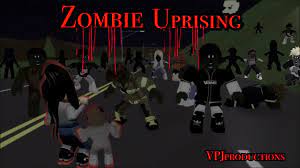 Zombie Uprising is a difficult arcade-style game in which a lobby is pitted against waves of zombies. If players progress through the levels, they will be able to participate in raids with high-adrenaline boss confrontations. In Roblox, it's horde mode. Zombie Uprising is all about banding together with up to four friends to battle the zombies.
The more zombie waves you eliminate, the more difficult the hordes become. If you defeat enough of them, you'll be pitted against insanely strong bosses that will truly get your pulse pumping. Some areas are very boring, bringing nothing but flat terrain. The joy of completing difficult rounds, on the other hand, might distract you from this.
---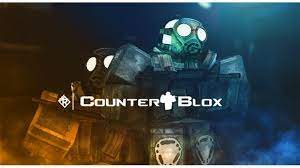 Counter Blox appears to have only one goal: to replicate Counter-Strike, and it succeeds admirably. The maps look to be accurate reproductions of classics such as de dust2. The weapons appear to have the same handling qualities as their original equivalents. The gameplay is also very realistic, but you may wonder if some hitboxes truly inflict damage.
This is virtually precisely what it appears to be. There are just a few modes, but each map is instantly recognized and uses the same dismal color palette as Counter-Strike: Global Offensive.
---
7. Military Combat Tycoon
This isn't your typical first-person shooter. To win in Military Combat Tycoon, you'll need to do a lot more than just kill. You want to construct the largest base possible and crush your opponents with your vast fleet of amazing military vehicles. The map may be too huge for some since driving to enemy bases might take minutes, but it is ideal for those bringing a large group of friends.
This first-person shooter is unlike the others in that the main aim is to expand your squad's base size. Your squad will get access to tanks, helicopters, and money to create new chambers for your hideaway as you gather more kills.
---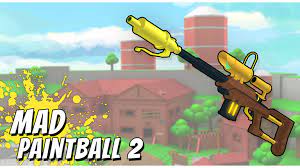 The other paintball FPS on this list is a lot wackier. Mad Paintball 2 is all about defeating your friends' high scores and collecting in-game money in the process. However, the game is notable in that it includes capture the flag mode, which most games do not. It moves quickly and puts you into some enormous maps for some paint-filled fun.
---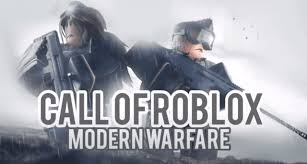 This isn't the Call of Duty experience you may expect, but it's similar to the franchise's Campaign mode. You may construct loadouts and storm beaches here to go after waves of opponents with a large number of gamers at your side. Even for a Roblox game, the landscape is well-designed, with various trenches, residences, and hills from which to shoot tactically.
---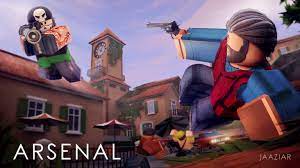 Arsenal is nearly entirely built on this style and pushes it to its natural conclusion. Most games regard Gun Game as a diversion from their primary gameplay, and the weaponry is limited to very basic alternatives. Arsenal is one of the most relaxing games on our list, combining Cod-style arcade shooting and sheer absurdity. Aside from guns, you'll encounter a variety of different weapons, such as bladed and blunt implements of agony.
Arsenal starts with the traditional American BAR and progresses to the MG42 before moving on to Railguns, Mario's Fire Flower, and Barrett 50. Sniper rifles. Of course, it wouldn't be enjoyable if the controls couldn't keep up with the action. Arsenal's movement is similar to that of Counter-Strike, with a hint of Quake.
---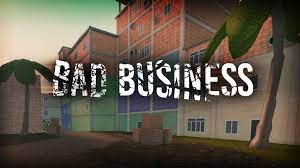 Whereas Phantom Forces held everything in check, Bad Business let loose. This Roblox FPS game is all on speed and aggressiveness, which is aided by the game's crazy mobility system. To seem sleek, it appears to rely on mid-2010s movement shooter techniques such as quick vaulting, faster running, and a slide. The only thing it lacks is a wallrun.
The firearms are enjoyable to use, with excellent sound design and reload animations. They have a decent kick, which makes getting kills a little more difficult given Bad Business' longer time-to-kill than other games.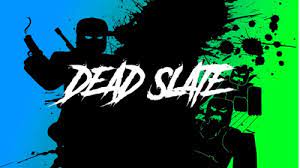 If you like zombies, this is the title for you. Dead Slate is a semi-realistic zombie shooting game that immerses you in a zombie-infested world. You would mostly be fighting zombies, but the best part is that you may also play as a zombie. In the game, there are a plethora of zombies to pick from. The levels are also fantastic, yet the game only lasts around 6 minutes, which is rather short.
---
Phantom Forces is one of the most popular Roblox gun games, so you'll always find plenty of people to play with. It has an extremely huge number of weapons, allowing you to construct an incredible number of loadouts. Furthermore, you can select a character with a skill set that matches your playstyle.
The gameplay in Phantom Forces is more grounded than in the majority of the other titles on our list. While there is a team deployment mechanism similar to Battlefield, it might take a while to get back into the action and time-to-kill is limited, favoring a slower style of play. It is our #1 on the list of Top 20 Best Roblox Gun games.
I presume you now have an idea of what to play, and please let us know which title you prefer after trying them all. That concludes our list of Top 20 Best Roblox Gun games in Roblox. Stay safe until then, and stay tuned for more exciting gaming coverage.
Follow us on Twitter & like our Facebook page for more post-updates.
---
Check out more Roblox Games –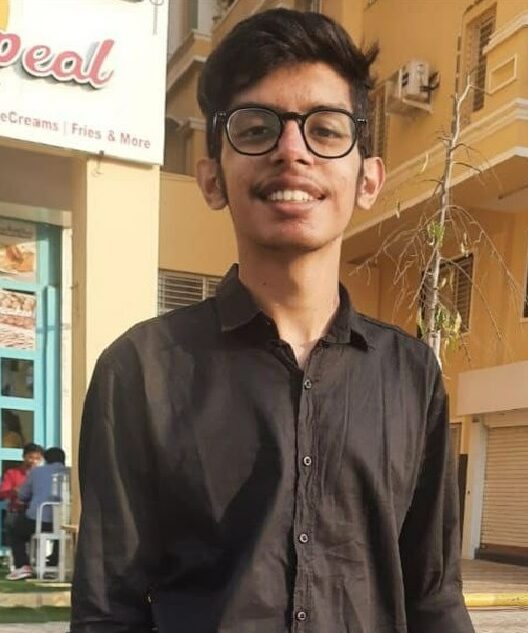 Jatin is an aspiring dentist with a keen interest in video games who likes to spend his time playing an array of different games. Other than that, he is a die-hard basketball fan who often embraces R&B music.