Call of Duty Mobile has been around for a while now and it feels like they are just getting started as new content is rolling in monthly with side additions updated regularly. There is no chance that one would say that they are bored from COD Mobile.
The game has been very successful, which is quite evident from the number of seasons it has had, currently running in the 15th season, or now known as Season 2: Day of Reckoning. There is a lot to look forward to in this season and a lot to gain as well from the seasonal events and other special features.
The game has the system of awarding players with medals when they complete a certain task in a certain manner. From a total of 86 medals, 42 medals can be collected from the Multiplayer matches, ranked or unranked. The Headshot Medal is one of those 42 medals that can be collected in Multiplayer matches. Today, in this article, we will look at how to earn the Headshot medal in COD Mobile.
---
RELATED – How to Get Berserker Medal in COD Mobile
---
RELATED – How to get Kingslayer Medal in COD Mobile
---
RELATED – How to get Relentless Medal in COD Mobile (Relentless Medal)
---
How to Get Headshot Medal in COD Mobile
Well, it does not require an expert to tell you what a headshot medal is. But it does require an expert to get headshots regularly in the game. In COD Mobile, there is a huge arsenal of weapons, several game modes in Multiplayer matches, hence there are quite a few ways that you can attempt to earn the headshot medal. When you earn the Headshot Medal, it states "killed an enemy by shooting in the head." So let us look further at how you can achieve this feat.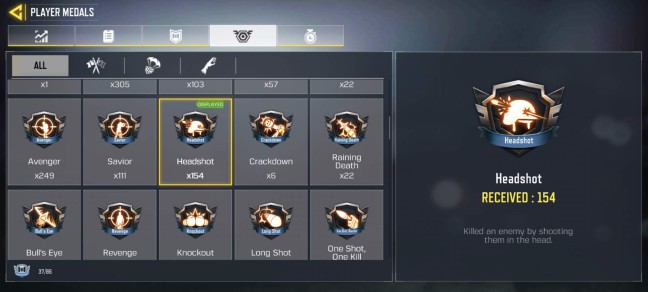 We advise you to use guns that can be very helpful in achieving headshots as well as a one-shot kill when aimed at the head. Some of the guns are mentioned here that our team of experts has tried out individually and got beneficial results.
LOCUS –  Locus is a sniper rifle that has extremely high damage and insanely accurate. We suggest that you practice with this gun first in the practice room so that you can master the aiming and timing of your shots and then decapacitate your enemies in the matches.
KRM-262 – The KRM-262 is an ideal shotgun that imparts 98 damage points combined with a decent burst fire rate. Also, the gun is pretty accurate if you equip the correct attachments. So it is safe to say that one shot head should do the trick for you.
PEACEMAKER MK2 – This assault rifle has 50 damage, quick fire rate, incredible precision, and portability, making it a favorable weapon for close-range combats.
QQ9 – The QQ9 SMG is incomparable in close-range battles with increased damage and rate of fire at 83. This SMG is quite easy to control, meaning aiming for the head would require minimum effort and the correct attachments should be equipped.
DL Q33 – This sniper is able to hit up to 80 damage and if you hit the head, you are sure to get a one-shot kill. Although a powerful weapon, if you don't equip the right attachments, it can be very difficult to get the accuracy right.
The Headshot Medal is also added in the "Gold or Nothing" Seasonal Event, where players need to earn Headshot medals 5 times in Multiplayer matches. Completing these tasks will earn you further rewards.
Well, this is how you can earn the headshot medal in COD Mobile. Go through the weapons that we have mentioned above as they might be helpful in achieving the medal quickly.
---
Subscribe to our Youtube Channel. Follow us on Twitter & like our Facebook page for more post-updates
---
Check out GUNSMITH LOADOUTS here –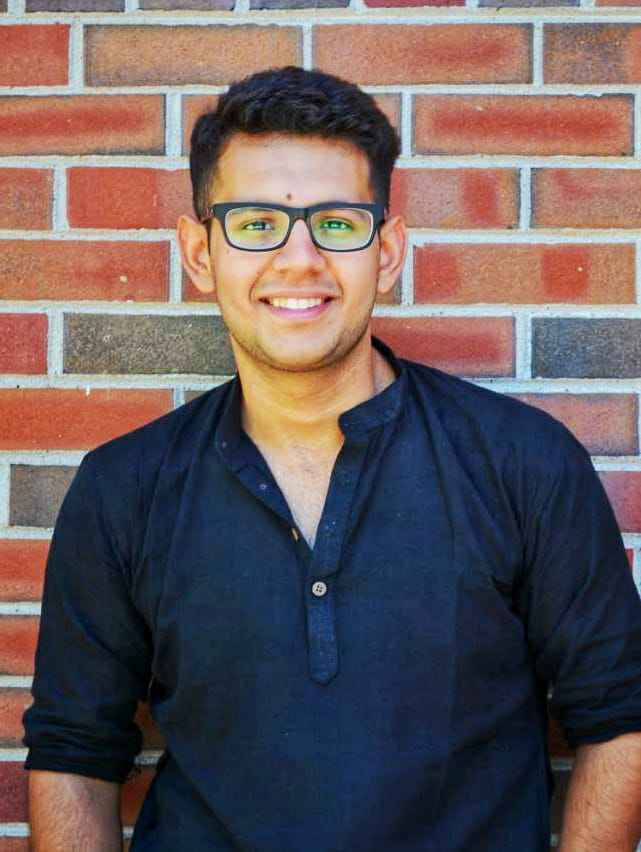 Shardul considers himself as a fitness enthusiast and animal lover, with a passion for gaming and music, especially Metal Rock and Dark Synthwave. He's a crazy football fanatic and FC Barcelona's fan. In his free time, he usually binges on Crime documentaries and Sci-fi movies.