Call of Duty Mobile in recent times has become one of the most popular and successful mobile games around the world. One of the major catalysts for this immense success has been the huge arsenal of guns, the vast array of firearms available in the game, and the ability to use attachments as per your choice in the gunsmith feature in the game.
The game had launched the New Season, Season 1 New Order in late January, and since then players have been swarming in to check out all the new and cool content that the game has to offer. One of the major attractions of this season is the new weapon FR 556, the burst-fire assault rifle that featured first in the Call of Duty: Modern Warfare 2, Call of Duty: Black Ops, Call of Duty: Black Ops Declassified, Call of Duty: Online and then in Call of Duty: Mobile.
Earlier in this series, we have mentioned the loadouts like "No Recoil' KN-44, 'No Recoil' HG-40, 'Fast ADS' Kilo, and a lot more. Make sure to check all loadouts here. We are also building the best suitable loadout for the HS2126 Shotgun.
The FR 556 is a 3-round burst assault rifle that is unlocked at rank 16 and via the Battle Pass at Tier 21 in both Free and Premium Pass.
Today we will focus on the FR 556 gunsmith build of iFerg.
iFerg FR 556 Loadout:
iFerg is a popular YouTuber with over 1.7 Million subscribers, who plays multiple first-person shooter games across platforms. He is known for his insane skills in COD Mobile and his subscribers are always looking forward to watching his streams on YouTube. iFerg also shares his personal favorite guns and their loadouts on YouTube so that his fans can also try them out.
Today we will discuss Ferg's FR 556 gunsmith loadout build with his choice of attachments and why he prefers them.
iFerg FR 556 Attachments-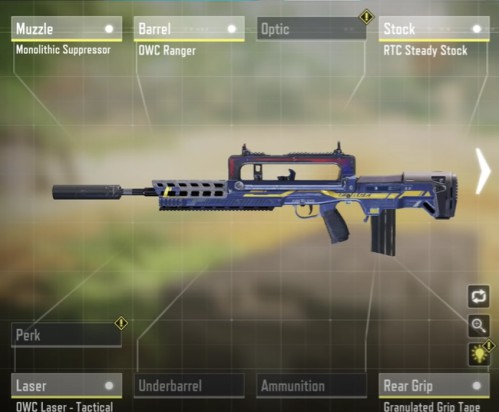 Muzzle – Monolithic Suppressor
Barrel – OWC Ranger
Optic – no change
Stock – RTC Steady Stock
Perk – no change
Laser – OWC Laser – Tactical
Underbarrel – no change
Ammunition – no change
Rear Grip – Granulated Grip Tape
---
Check-out the stats for the Base Variant of the Weapon for Comparison-
The loadout used by iFerg aids in controlling the ADS Bullet Spread Accuracy as well as the damage range. The attachments, however, compromise in the hip-fire which is neither bad nor good, just average, and with the Monolithic Suppressor, it helps in keeping the player off the minimap and also aid in providing extra range which is improved by the OWC Ranger Barrel. The RTC Steady Stock aids in ADS bullet spread accuracy as well as better hit flinch and better horizontal recoil. Last but not the least, the Granulated Grip Tape aids in long-range and low recoil, improving the ADS bullet spread accuracy.
The  ADS Bullet Spread Accuracy FR 556 Build can be used across maps like Nuketown, Summit, Crash, and modes like Hardpoint and Domination.
Subscribe to our Youtube Channel. Follow us on Twitter & join our Telegram channel for more post-updates
---
Check out GUNSMITH LOADOUTS here –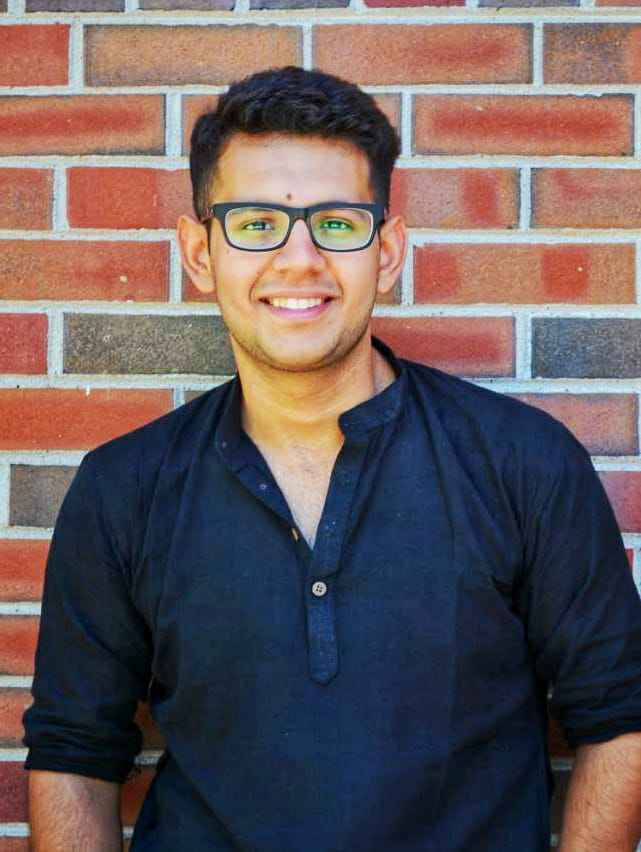 Shardul considers himself as a fitness enthusiast and animal lover, with a passion for gaming and music, especially Metal Rock and Dark Synthwave. He's a crazy football fanatic and FC Barcelona's fan. In his free time, he usually binges on Crime documentaries and Sci-fi movies.