Last updated on January 2nd, 2023 at 05:21 pm
Roblox is a fun game that can be played on PCs as well as mobile platforms including iOS, Android, PlayStation, and Mac OS X. You may play a number of games on this website. Everything you're looking for in terms of adventure and fulfillment may be found right here.
Roblox is a well-known online game platform that appeals to people of all ages. We are confident that if you are looking for a particular sort of game, you will find it on Roblox.
Being a part of Roblox's large design community is a dream come true. Robux enables you to obtain a wide range of things for free or at a discounted cost. After a few games, the number of possible outcomes appears to rise.
It's no wonder that Roblox offers so many different game genres. On Roblox, users may also play a variety of games including action,  simulations, horror, adventures, racing, shooting games.
Whatever game you want, it's virtually probably available on the Roblox network. It's nearly impossible to cover all of these games, especially given how often new ones are released.
Roblox is the most popular gaming and playing platform among teenagers, with more than half of all Roblox users in the United States being under the age of 16.
Survival in SCP-3008-1 can sometimes be a little challenging. This game is very unique and difficult on its own. So, we are here to help you escape this game. Here is our guide on How to Escape SCP 3008 Roblox. So, without any further ado, let's get started.
---
How to Escape SCP 3008 Roblox
There is no Exit in SCP 3008 and it is unlikely to be introduced in the future. Because the game is built on an "Infinite" Ikea and there is no exit. You can ask uglyburger0 to add one to the discord server, but we don't advocate it because the response is likely to be no. The only way out is for your spirit to leave your body before it gets attacked by the rabid staff.
Shoving. You can shove workers at night or during a red moon by going near and left-clicking or touching them on mobile. It will shock them for 2-3 seconds, giving you time to flee. This strategy, however, does not work with swarms of them because shoving consumes many energy points and takes around 5 seconds to recharge.
When building sky bases, you may need to leap off from a great height in order to get off swiftly. However, some health is lost as a result of this. Landing on the top side of a bed or couch reduces or eliminates fall damage. You do not require to build a mansion base on your first night. In less than 2 minutes, you can quickly create a small yet enclosed panic room out of anything.
Make use of waypoints. Even They can be quite beneficial if you don't have the Octuple Waypoints gamepass. Always designate your permanent base and utilize the spare waypoint to mark a cafeteria if one isn't nearby. You may use Octuple Waypoints to designate a suitable supply location for base growth or to mark nearby bases.
It is advised that you get the Personal Watch gamepass if you can afford it. Knowing how much time you have till daytime so you may gather supplies as required is quite helpful. After a supply run, you'll know when to return to your base. If your base is too far away, you'll know when to construct a panic room. It could be worth it for only 8 Robux.
---
How to survive if you can't escape?
Maintain adequate security on your bases. Many employees are too tall to pass through a crouch door. Many employees are too big to fit through a sliding door. They are easily perplexed by parkour. Staff is unable to smash down barriers (yet? Perhaps they will in a later update).
Make sure your base is sealed or at the very least too big for them to hop up to. You can employ one, two, or all of the security methods listed above, but a crouch door and a sliding door should be used together.
Stay with people you can trust, such as friends. Griefers are always present in SCP-3008, destroying bases, hacking, harassing, luring employees to you, taking your food, and even your Gamecube. Of course, most individuals will not do these things, but every now and again, a fine-looking person will visit your sky base, grab a pallet from beneath you, and dump you into a pit of staff.
Just try to avoid people that aren't your friends. To avoid griefers, you may either join a single-person server or pay $10 per month for a VIP server for you and your pals.
Daytime is a period of the day. A typical day lasts 6-7 minutes. Unless the "day" happens to be a Foggy Day, occurrences of Employees are passive and do not inflict any harm during the Daytime phase. On a Foggy Day, all SCP-3008-2 instances are hostile, although less active. They deal more damage than normal while also being slower than usual.
Pay particular attention to the background music if it's a Foggy Day rather than a Regular Day. On a normal day, the music would be joyful and cheerful, but on a foggy day, it would be more mournful (or relaxing for some players).
Nighttime is a period of the day. A typical night lasts 5-6 minutes. During the Nighttime phase, SCP-3008-2 instances will become hostile and attempt to damage a nearby player. To escape definite death, it is suggested to remain within buildings.
A Blood Night is a nighttime phase that happens once every ten days, or on a one-in-twenty basis. During a Blood Night, SCP-3008-2 instances become more aggressive; they can detect players from a greater distance, leap higher, and sprint faster. Your best bet is to take refuge at the nearest base, whether abandoned or occupied; simply get there.
That's all for today's article on How to Escape SCP 3008 Roblox. Do check out all the sections and let us know how this guide was helpful for you while playing the game. Till then, stay safe and follow us for more upcoming gaming coverage.
---
FAQs
1. Is there an exit in SCP 3008 Roblox?
Answer: No, there isn't any exit in SCP 3008 Roblox.
---
Follow us on Twitter & like our Facebook page for more post-updates
---
Check out more Roblox Games –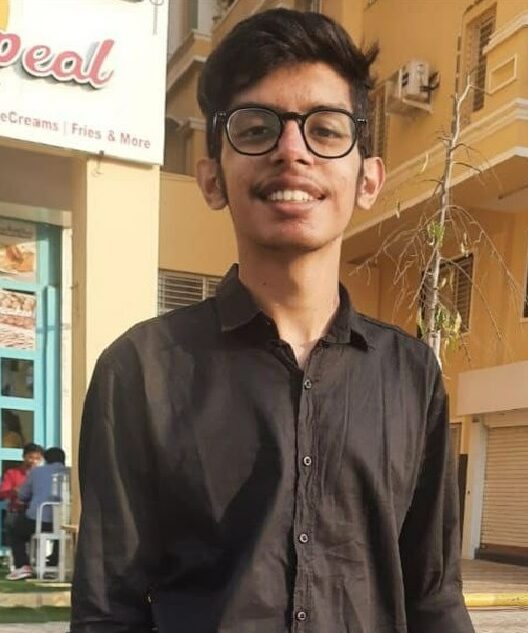 An experienced gaming content writer who emphasizes on offering the most recent information and how-to tutorials for the trending titles. Being a Hardcore gamer himself, he likes to try an array of games and likes to spend his time exploring them. He likes to unwind by listening to R&B music when he's not writing about gaming stuff.