Last updated on January 2nd, 2023 at 05:26 pm
Roblox is a fantastic multiplatform game that can be enjoyed on a PC, smartphone, PlayStation 4, or even a Mac. The best aspect is that there is a diverse selection of games in a variety of genres to choose from. This is the place to go if you want to add some excitement and pleasure to your life.
By creating a Roblox account, you can customize and change the appearance of your avatar as well as create your own virtual worlds. To make money on each server, create private rooms and sell game passes to other players. Players can play games variety like tycoon games, survival games, and simulator games with their friends.
Roblox lets players be as creative as they want while still offering a broad variety of games to play. Roblox offers a diverse selection of games, including the famous battle royale type.  ranging from murder investigations and jail escapes to treasure-seeking.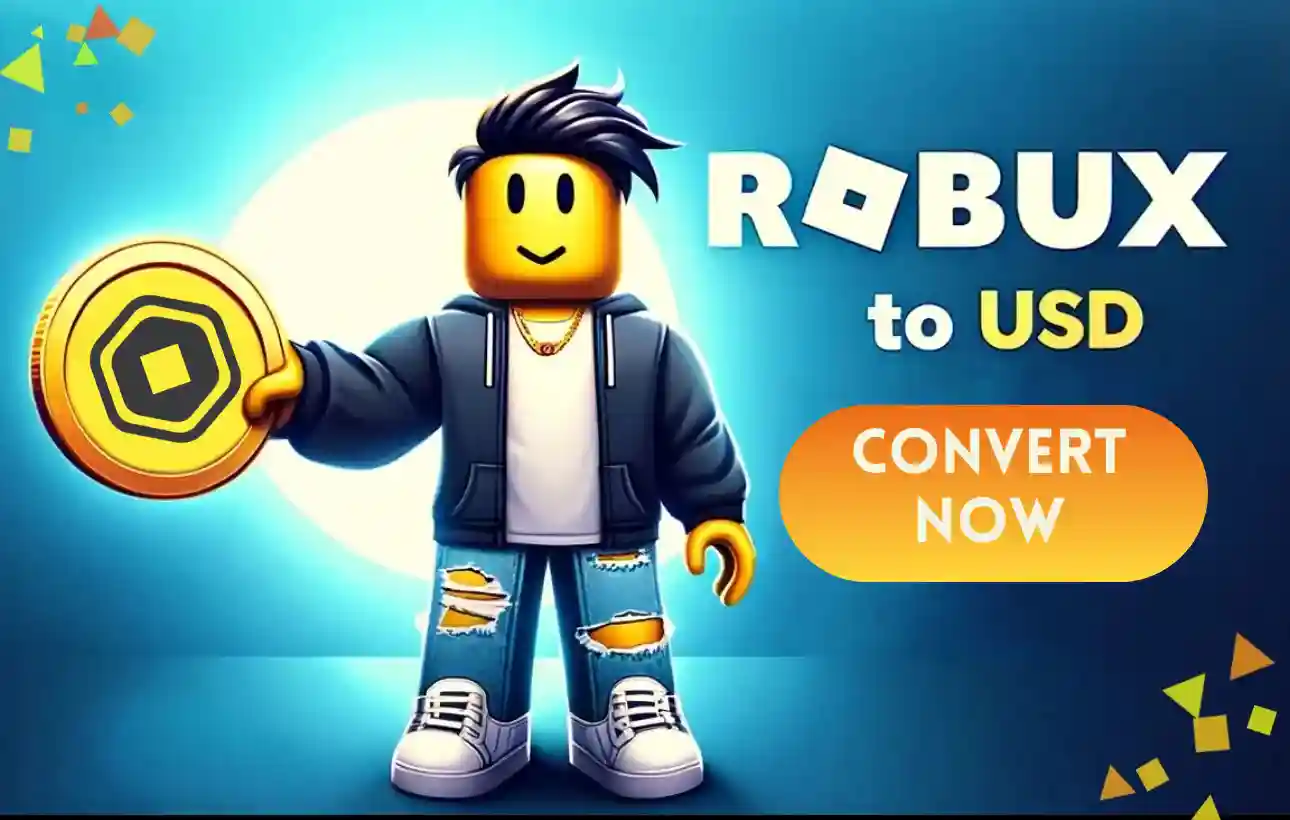 There are a lot of gamers that want to play Roblox but are bored of the boxy look of the game. Well, what if we tell you there are a lot of games on Roblox that give you a feel of a realistic game. Yes, some games look realistic and their graphics are very well created. So, here is a list of Roblox games that don't feel like Roblox. Without any further ado, let's hop on to those games.
---
ALSO READ:
---
Roblox games that don't feel like Roblox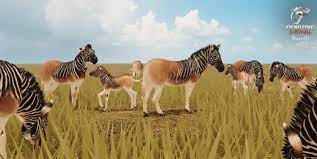 Play as one of the various animals that lived throughout the Cenozoic Era, which lasted from 66 million years ago to the present day. Form alliances, explore, hunt, or even defend your hamlet against the era's various threats. It's survival of the fittest on this raw planet if you keep your hunger and thirst.
The game as mentioned is based on the Cenozoic period and kudos to the creators for making such a beautiful game. This game has very good graphics and you will forget that you are even playing Roblox. The game provides a very good feeling of an old era and is a must-try.
---
Creatures of Sonaria (also known as CoS) is an RPG fantasy creature survival game in which you can play a variety of diverse and unusual creatures. Sonar Studios, a division of the ROBLOX Group, is working on the game. Creatures of Sonaria is a creature survival game that allows players to interact with other players and occasionally NPCs (non-player characters) in a vibrant setting with a range of biomes, creatures, and play styles.
The basic goal of the game is to keep a creature's hunger and thirst levels high in order to avoid starving or dehydration. In the Trade World, players can also give their creatures unique skins, perform tasks for special second palettes, spin Gachas for other creature species, fight, create or join an existing pack, nest, or trade.
---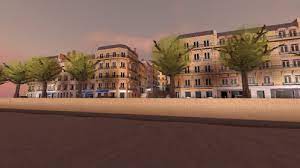 AgentTech's Project Paris is a video game present on Roblox. This game maybe you're the best option if you want to see a real-world experience in a Roblox game that is both realistic and engrossing. The best part about this game is that it incorporates real-life locations into the game.
This not only adds to the game's visual appeal but also adds to its realism. However, the game is more than just a realistic simulator, since it has numerous surprises that we will not reveal. The amount of detail provided in this game is astounding.
---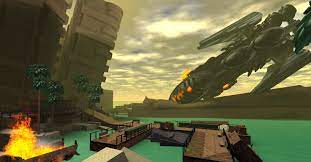 BlackHoles created the video game Apocalyptic Planet. The game is set in a post-apocalyptic environment with survival as the main subject, as the title suggests. The most remarkable feature of this game, though, is how it manages to provide a realistic experience to its players.
Without a doubt, the game provides a more apocalyptic backdrop than any other Roblox game we've played. This is also what gives the game such a realistic appearance. You will witness a massive metropolis being brought to its knees as everything has been destroyed in this game. Zombies have wiped off the majority of the population, leaving you as one of the few survivors.
---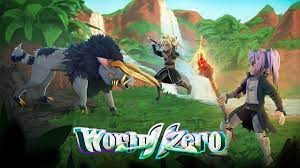 World / Zero is a Roblox-based online RPG world created by RedManta. Increase your character's level, battle dungeon enemies, unlock new classes, evolve pets, and take part in tower raids! Its distinct look is based on next-generation anime avatars. It won the Bloxy Award for Best Use of Technology in 2019 and the Bloxy Award for Most Immersive Experience in 2020.
The game contains multiple classes that players can select while starting the game. Each class has crazy damage and attack speed, but the basic attacks you have must be recharged, either over time or by crafting Infused Orbs, which inflict more damage but at the cost of your life.
---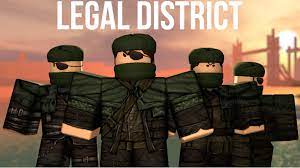 When it comes to realistic games developed with Roblox, Legal District is another wonderful option. Aliman3 is the studio behind the game. The most recognizable aspect of this game is that it is greatly influenced by games like the Dishonored series.
For those who are unfamiliar with the franchise, it is one of Bethesda's most popular game series, featuring fast-paced First Person action. Keep in mind, however, that this does not imply that the game is a complete rip-off of these series. In fact, we noted that only the game's landscapes were more Dishonored-like.
---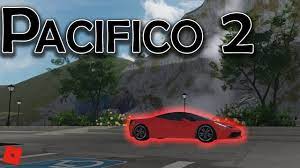 UrbanSector's Pacifico 2 is a city-building game. Pacifico becomes one of the most popular tourist destinations on the West Coast! The city is jam-packed with activities and sites to see, so there's something for everyone.
Pacifico 2: Playground Town is a sandbox-style social/driving game. You can do whatever you want! Pacifico, located on the West Coast, aspires to be one of the most popular tourist destinations in the United States. You can choose from a choice of free automobiles and residences, and we hope you enjoy your visit. Choose a role among the other players to bring the town to life, or hop in a car and go exploring.
With this, we conclude our article on a list of Roblox games that don't feel like Roblox. Hope you now have an idea of which games to play that are realistic and not like typical Roblox games. Till next time, stay safe and follow us for more upcoming gaming coverage.
---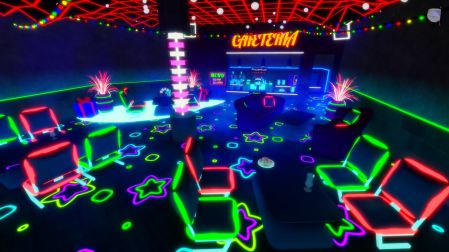 Sound Space is a music-themed video game developed by Blox Saber, now known as Sound Space Studio. The first game, Beat Saber, served as inspiration for Sound Space.
The gameplay is navigating the menu with the mouse and selecting a song from among many options; there are four difficulty levels available. Additionally, VR support is included in the game.
---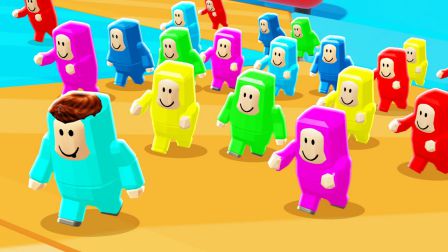 Two players take turns trying to throw each other off a raised platform in a game called Fall Guys. At the beginning of the game, one player will be on the platform, while the other will be on the edge.
The first player must make a vertical or horizontal leap to knock the second player off the stage. Any member of your squad that successfully knocks an opponent down earns the title "trumpeter".  The rules and regulations for each team are unique, yet none of them are difficult to understand.
---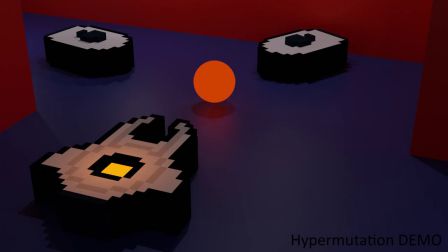 The Hypermutation Demo is a first-person shooter in which each server hosting the demo may only support a maximum of one player. Players face off against computer-controlled foes as well as flying drones. The user is sent to a screen where they may pick their ship from a wide variety of options.
After selecting a vessel, the player is dropped into the area and forced to make their way through a series of increasingly difficult chambers while fending off waves of foes.
---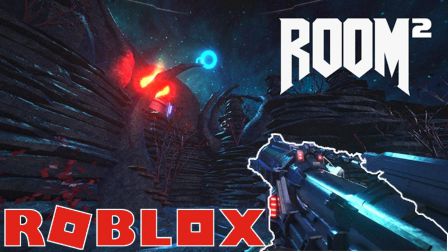 In Room 2, your objective is to make it out of each room in sequence without receiving more than three hits. Players of any age will have a blast in Room 2. Its gameplay is straightforward, and its core concepts are easily grasped.
Room2 is a clever and unique puzzle game where you must outsmart your enemy. There are several levels to complete, each one more difficult than the last. To prevent being struck, you'll need to swiftly swipe the blocks across the screen using your finger or the mouse.
---
Follow us on Twitter & like our Facebook page for more post-updates.
---
Check out more Roblox Games –
Abhigyan identifies himself as a tech geek, gaming cognoscenti, and also a connoisseur of music. Unidentified and mysterious phenomena never fail to gather his undivided attention. When not reading about bizarre and perplexing entities across the Universe, he can often be found cheering for his favorite teams in Football.